As Mystical Autumn faded away, many of us uttered a sigh of sadness. For not only does Autumn hold the mystique of All Hallow's Eve and Samhain, The Dullahan, and other headless ghouls and delightful shivers, Autumn is a final toast to the warmth of October rays of sunshine...


But then we got so excited, because when Autumn ends, it is almost time to celebrate Yule... and oh what a celebration we had in store for you!


Ancient Yule Festival has been our all-time fan favorite collection!
Here's just a few of the rave reviews we've received from those who have received their orders already!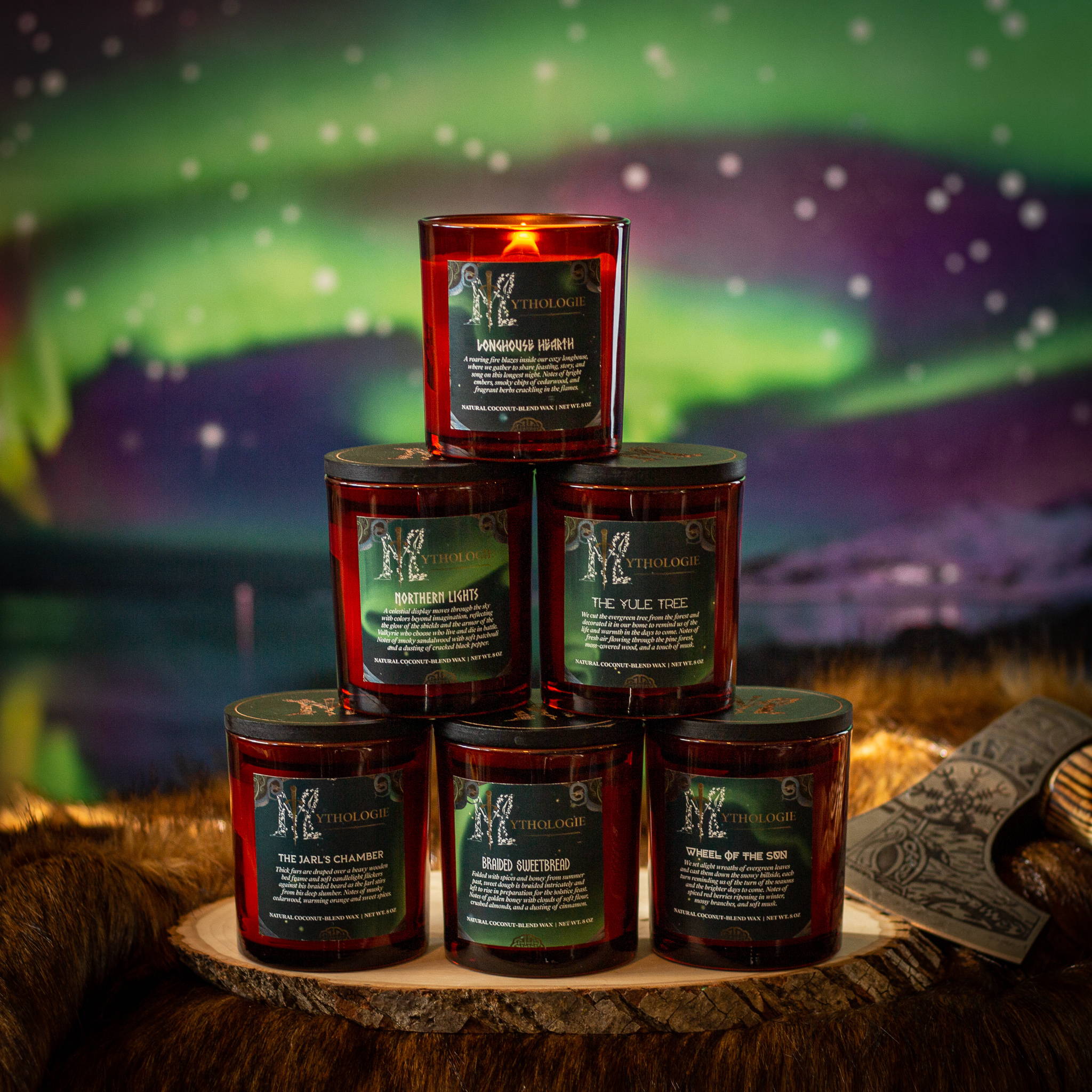 "Burned Solstice Games last night and jeeeez. This scent is absolutely amazing. This is absolutely the Mythologie equivalent of what everyone thinks of when they think of a Christmas candle from the big box stores but they suck because it hurts your nose and gives you a headache. This is that scent, without the headache and without the sharpness. Exactly what you want out of a holiday candle... and it fills the room even without being lit, and it lingers for at least an hour after covering it back up so it'll last forever!" - Patrick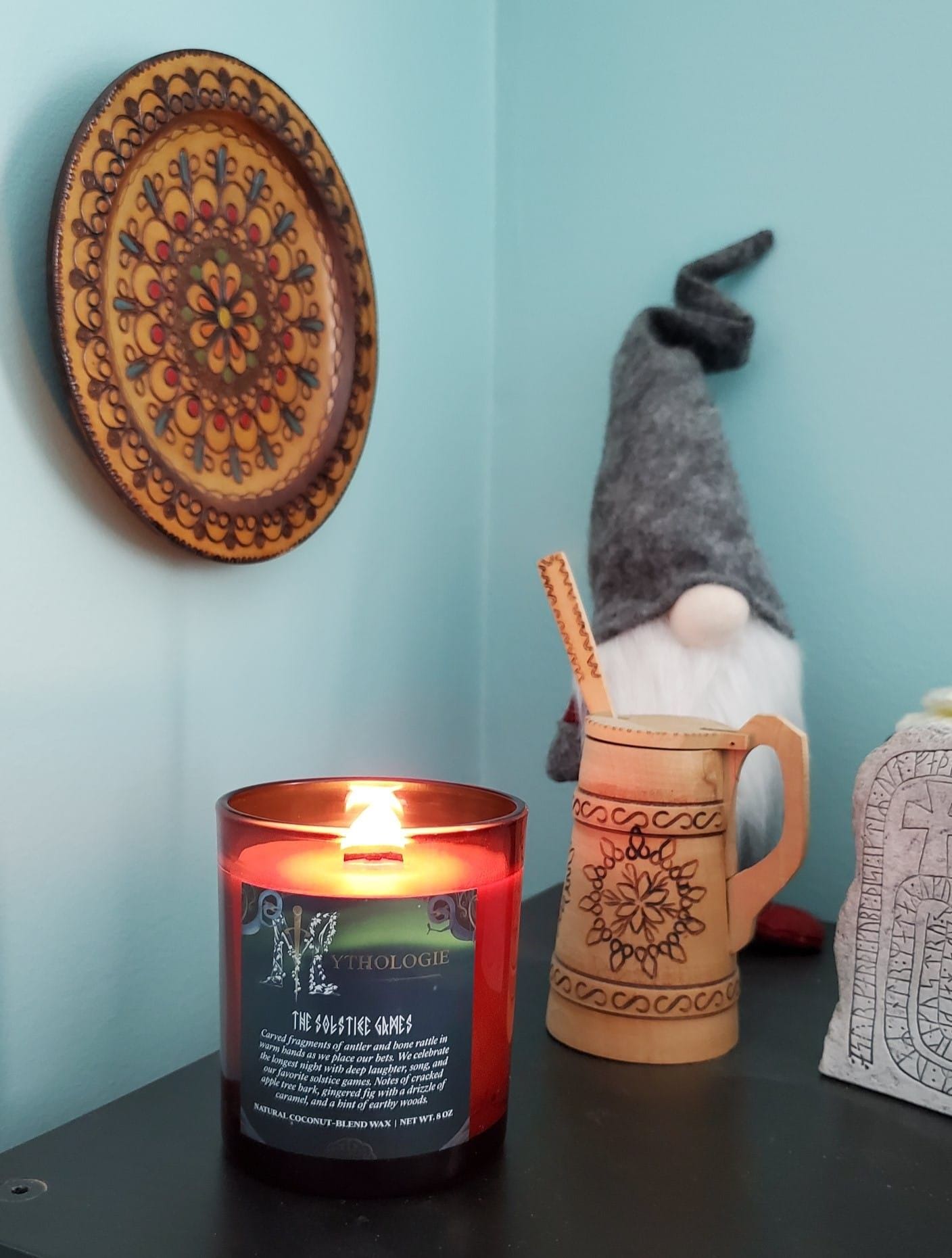 Photo compliments of Cynthia!
"Decided to burn Solstice Games in honor of the solstice. I am so amazed with every order I get, how does Leah and company keep coming up with these wonderful scents time after time?" -Kathi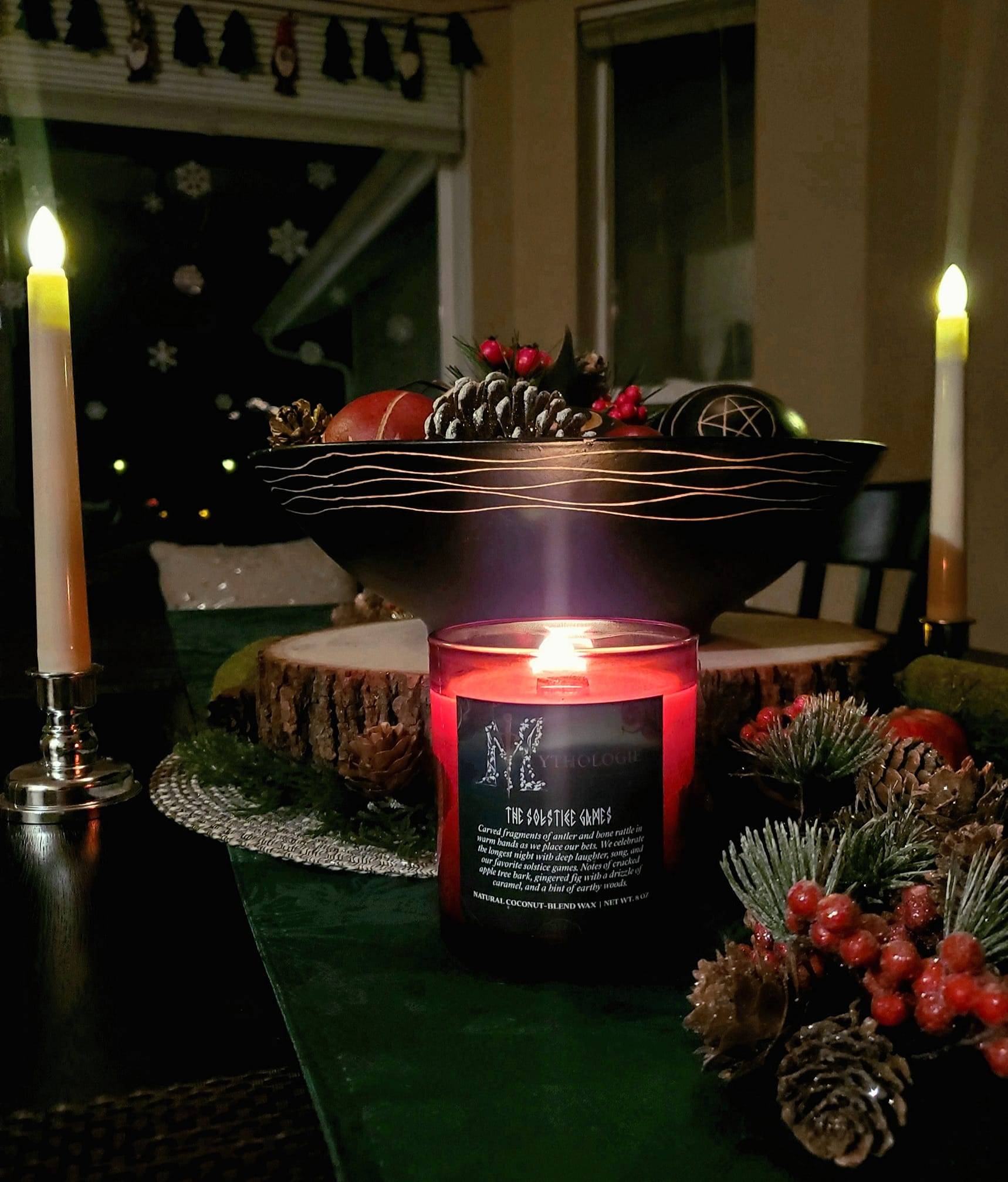 Photo compliments of Andria!
"I am consistently in awe of Mythologie Candles! The packaging, the attention to detail, the quality of the candles, lids, artwork, every aspect is a part of the experience that makes them so special. And magical!!" -Hannah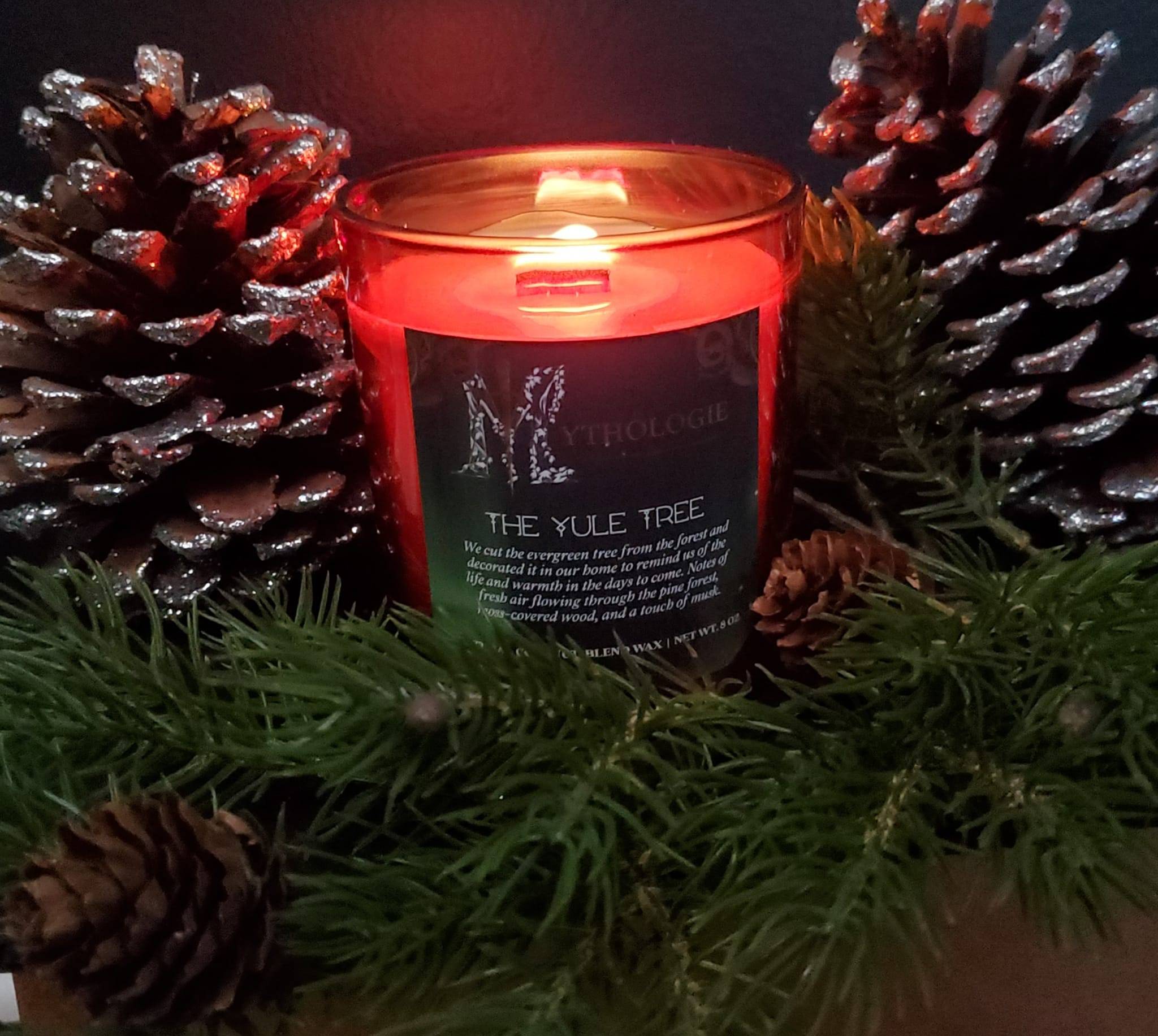 Photo compliments of Tina!
"What a beautiful collection of amazing candles to really set your heart aflame for the season." -Patrick
Limited edition for 2021: Ancient Yule Festival
Experience a world beyond imagination from the comfort of your own home with scents designed to transport you to another realm...
On this, the longest night of the year, the Yule festival begins! Step outside, hear the festivities in the distance, and see the glow of a roaring fire. Vivid green lights dance in the sky and stars shimmer against the inky black.
Hear your feet crunch through frozen snow as you walk, stopping to watch villagers playing dice games and archery as you pass through. The icy wind on your cheeks is replaced by roaring heat as you step into the longhouse and are greeted with the scent of smoke, spilled spirits, and the sound of laughter and song.
Let the Yule celebrations begin!
From our most recent Ancient Yule Festival collection to our year-round candles, we create scents that delight and enchant.

When settling down to one of the movies or books we suggested above, it wouldn't be complete without lighting a candle to set the mood! These are our suggestions...



Created as a special candle for Halloween 2020, The Alchemist is perfect for any season!

Mood: Frayed scrolls, ancient tomes and vials fill the dimly-lit laboratory. Bubbling liquid carefully measured, The Alchemist brews his next magical potion.
Smells like... earthy patchouli, powdery sandalwood, spicy cinnamon, vetiver, cedarwood and amber.


---
---

Leave a comment and let us know which movies and books you love to enjoy this season, or post a photo and tag us on social media @mythologiecandles !
---