At Mythologie, we are constantly seeking ways to add that spark of magic to everyday life. From our business core value of 'FUN!' to the content we create and the scents we embody in our candles, every part of our purpose is to bring enchantment and escape to life.

From weekdays spent working as a medical professional to using her creativity to capture the beauty of fantasy during her free time, photographer and creator Courtney is no stranger to this.

We chatted with her about what she does and how she has created such beautiful photos of our candles.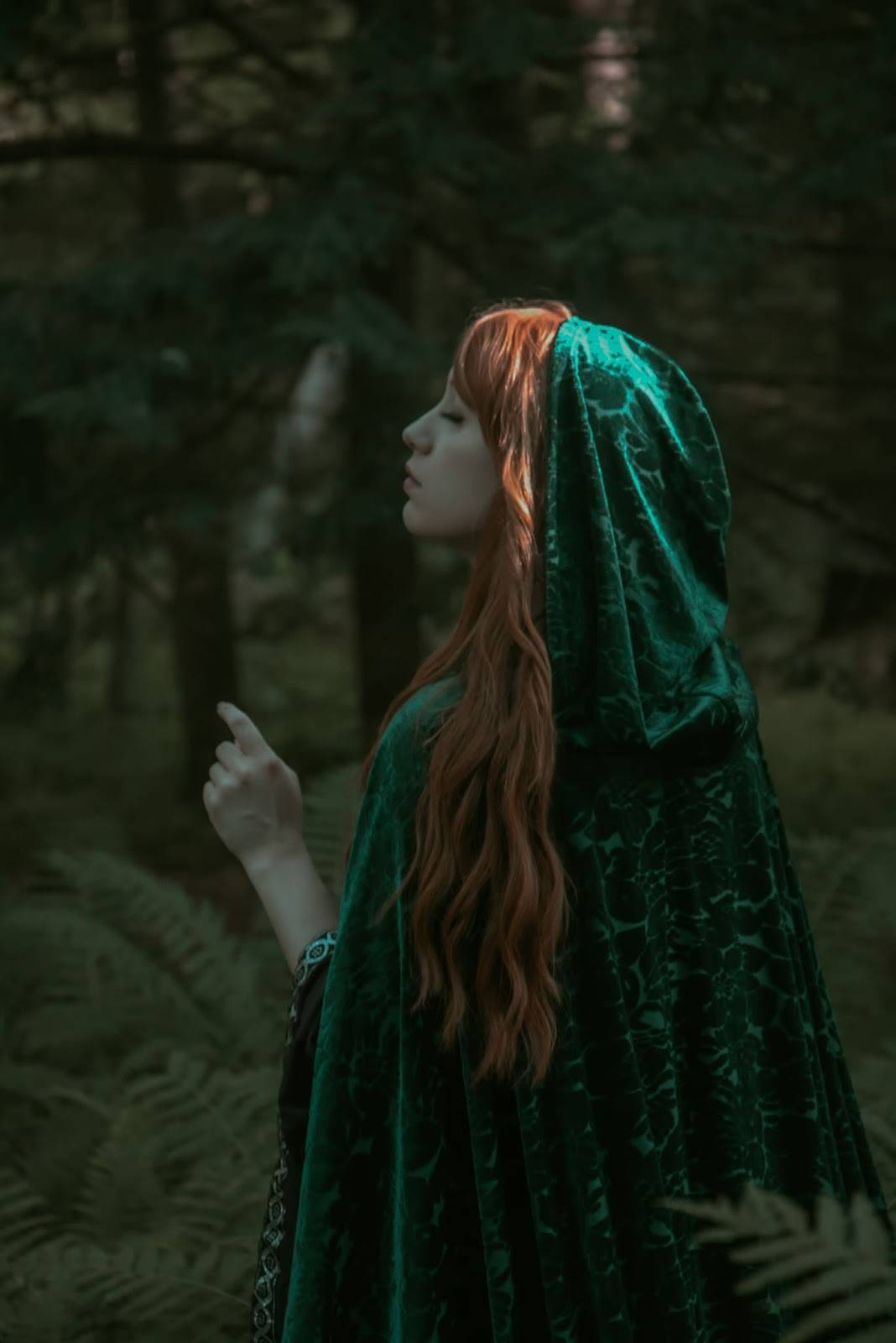 Tell us a little bit about yourself, where you're from and what you do.
My name is Courtney, I'm 27 and while I'm originally from central Pennsylvania, I currently live in New England. During the weeks, I fill my schedule with my full time job where I work as a Cardiac Electrophysiology Team Program Coordinator nurse.

But on the weekends, I walk through my own little portal into my fantasy world where I dream up photoshoots, work on crafting projects, knit, read, & spend time in the forests.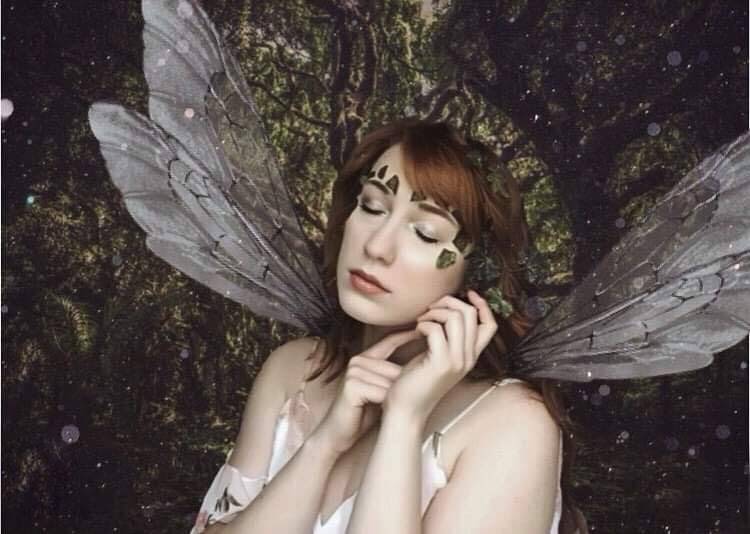 How did you first fall in love with all things historical and fantasy?
I first realized my love of fantasy when I was just a little girl. As a birthday present, I had received the book "A Midsummer Night's Faery Tale" by Terri Windling & Wendy Froud, which had quickly become my favorite childhood book (and which I still have my that same copy today) and from that moment on, I was always in my own little fantasy world.

Whether it was pretending I was a mermaid in the bathtub, collecting wigs & costumes to create my own characters, writing & illustrating stories to give to family & friends, or simply reading about fairies, dragons, elves & other fantasy creatures, I was constantly dreaming up my own realm of enchantment.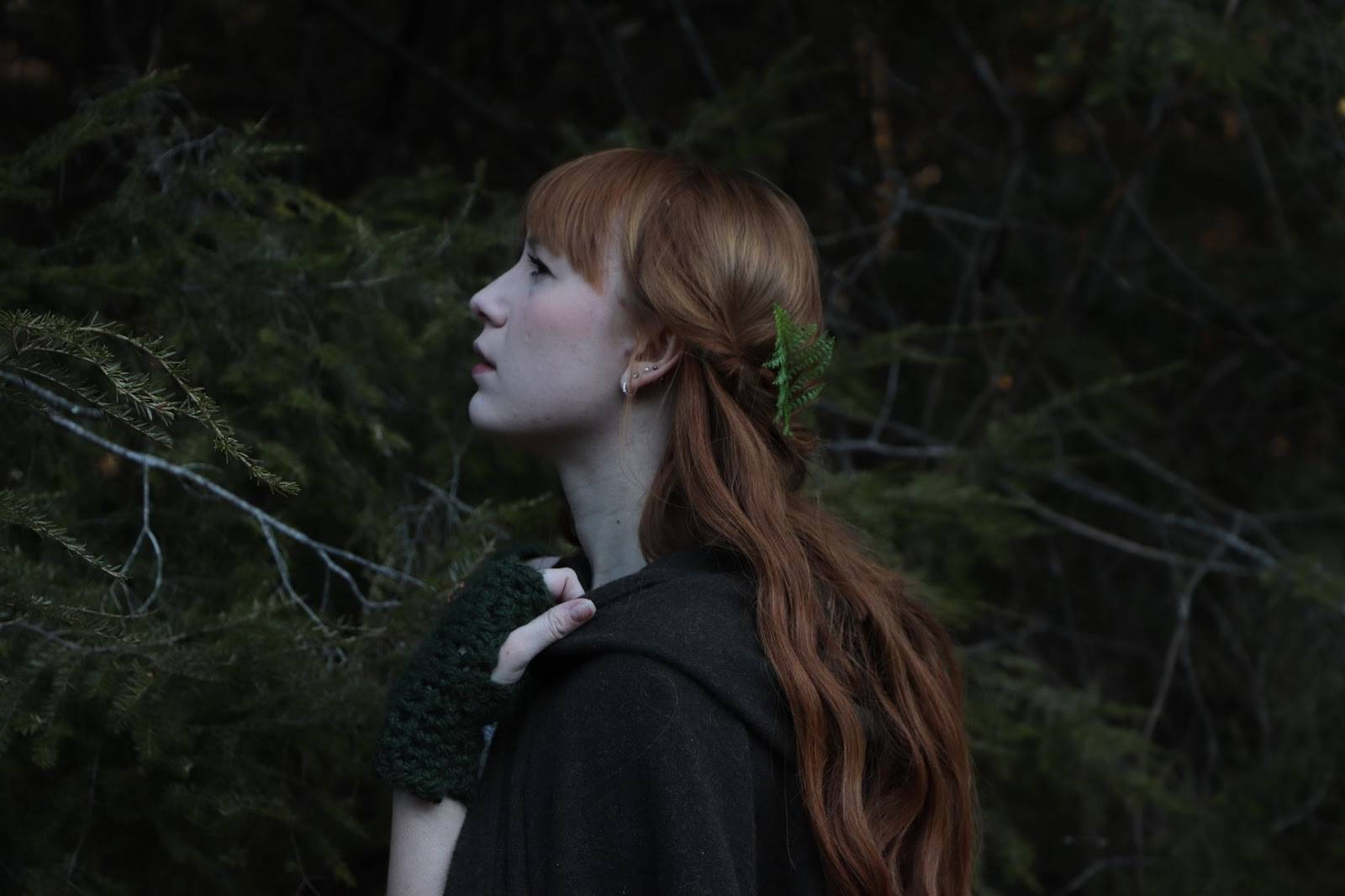 What inspired you to first start taking photos and how has that journey evolved?
I started taking photos a little over a year ago. My grandfather was a professional photographer, but as a kid I wasn't really interested in techy-related things. As I got older, I became more intrigued by photography, but didn't know how to start.

I was very intimidated by DSLR cameras, both by the price & the technology. One day, my husband, who works for a college that allows people to rent out camera equipment, came home with a rented camera asking me if I'd like to try it out. I spent the weekend tinkering with the settings & taking still life photos, and quickly realized that I was in love with creating a world through a camera lens.
The journey has evolved quite rapidly, to the point where, I am always so excited for the weekend to arrive so that I can take photos! Recently, I have been actively seeking out opportunities to sharpen my photography skills & learn more about my camera. It's truly become a passion project that allows me to express the fantasy world that plays out in my head.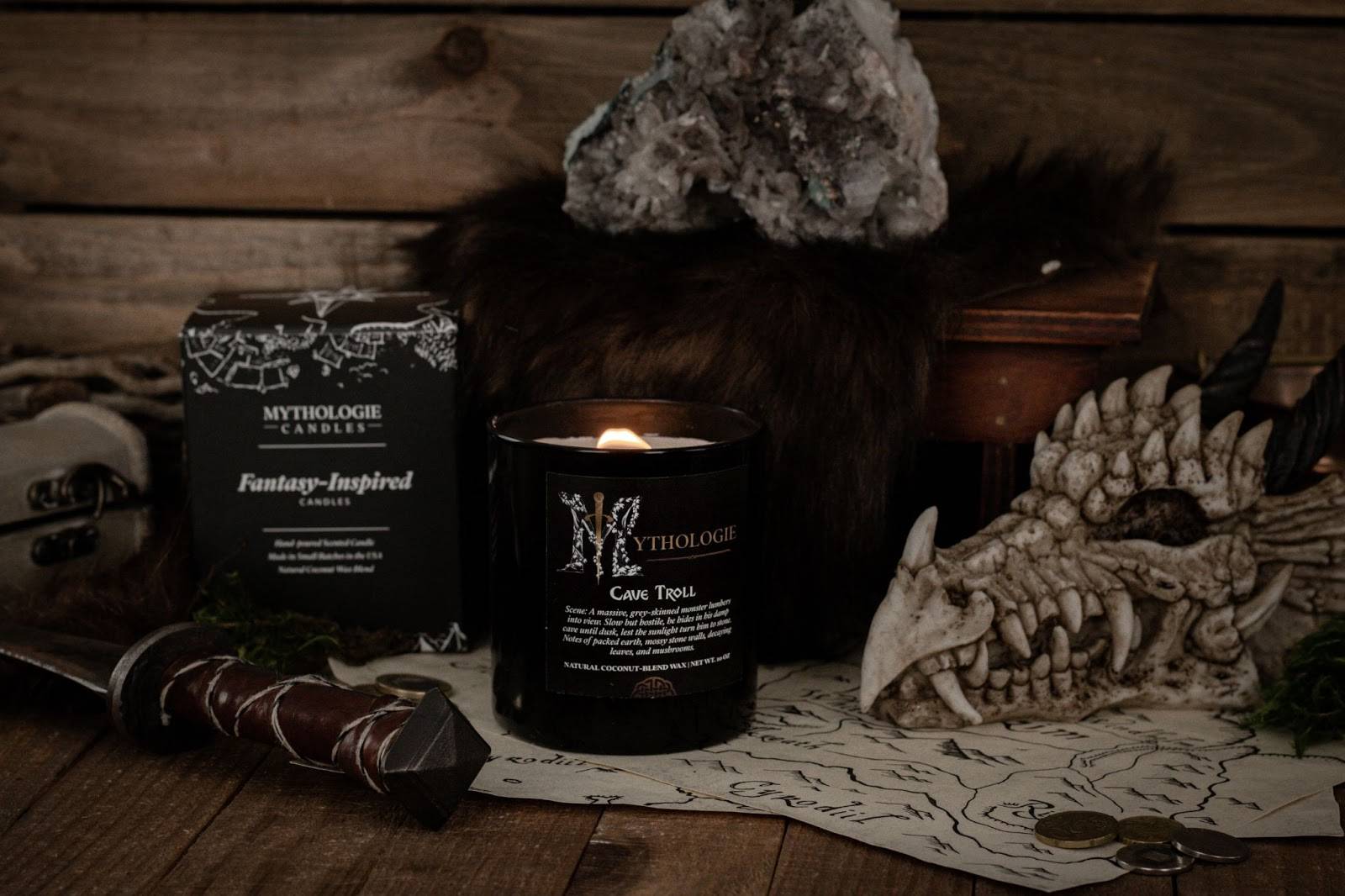 What do you think of the Cave Troll candle and what does the scent evoke for you?
I tend to gravitate towards unique scents that transport me to different realms & for this reason, I absolutely love the Cave Troll candle.

When I light the candle, I am instantly transported to the caves of Skyrim, with it's damp earth, wet rocks covered in moss, decaying leaves, mushrooms scattered about. The scent is earthy and reminds me of stepping into the forest in right after a Spring rain.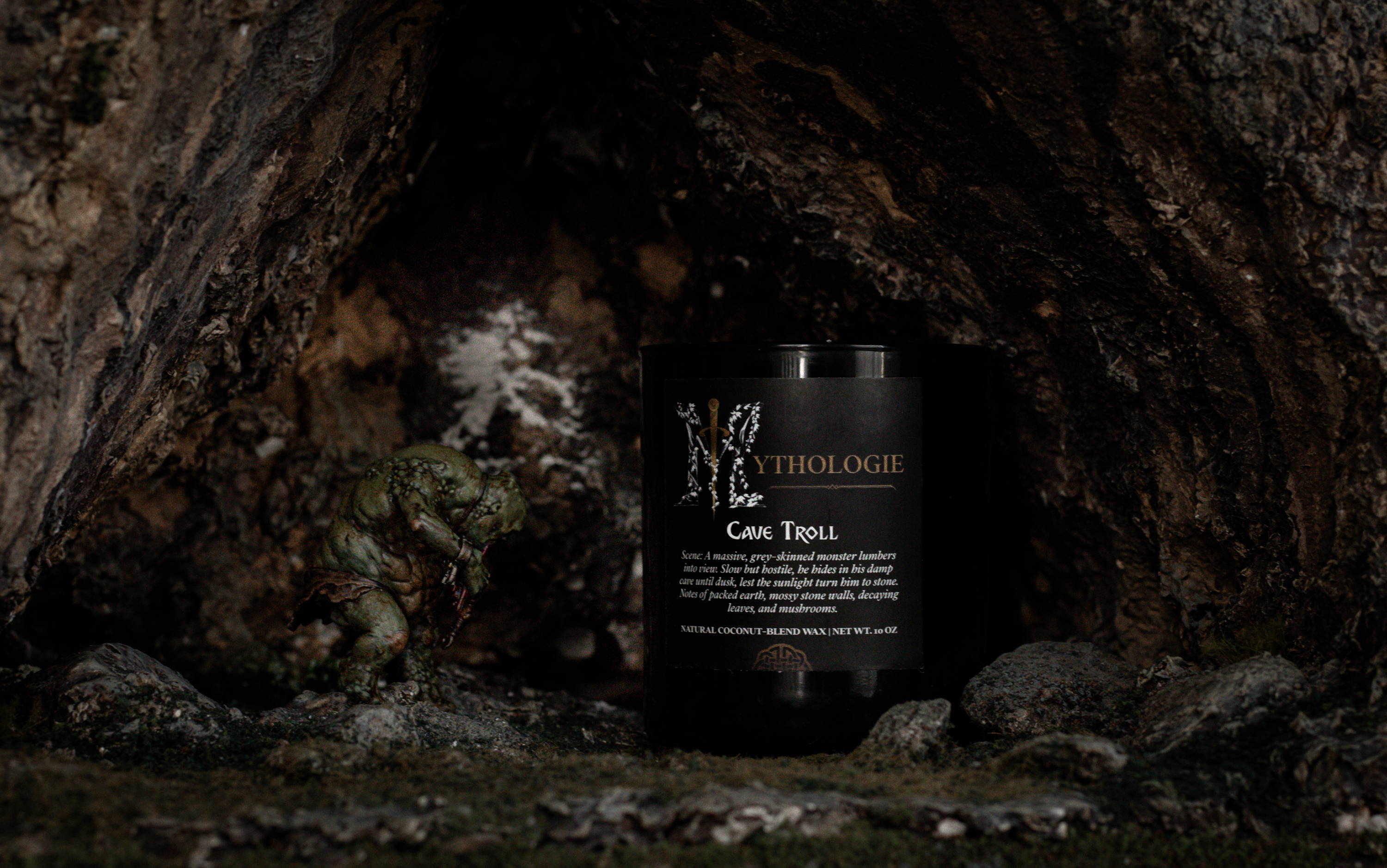 Tell us about how you came up with the idea for the Cave Troll photo.
As soon as I smelled the candle, the idea of creating my own little mini-cave diorama just came to me! I thought it would be so neat to have a cave to house the candle along with my own little troll, so I drew out a sketch & brought the idea to my husband who was super excited to help out.

What was the process for creating the set?
First, we stacked XPS foam together in the rough shape of a cave & carved it to make it look more realistic. Next, we mixed together plaster with chunks of toilet paper to pile on to the XPS foam structure to create the "rocky-like" texture.

Once that was fully dry, we watered down some earth-colored paints (tans, browns, greens) & sponged them over the structure to make the hardened plaster look like rock. After getting the base tones of colors in place, we dry brushed the "rock" with highlight & lowlight paints to bring out dimension in the rocky surface.

The next task was to add some vegetation such as moss & grassy-type foliage as well as other details like gravel. Lastly, we filled in the tiny "pool" we created inside the cave with clear epoxy resin to make it look like there was a water feature inside the cave!



How was the tiny troll created?
I bought my husband a small 3D printer last year for his birthday because his primary hobby is printing & painting miniature models, so we put the printer to good use & printed out the troll using the 3D printer. After the troll printed, my husband consulted me for the color scheme of the troll, but ultimately did all of the painting/detailing himself!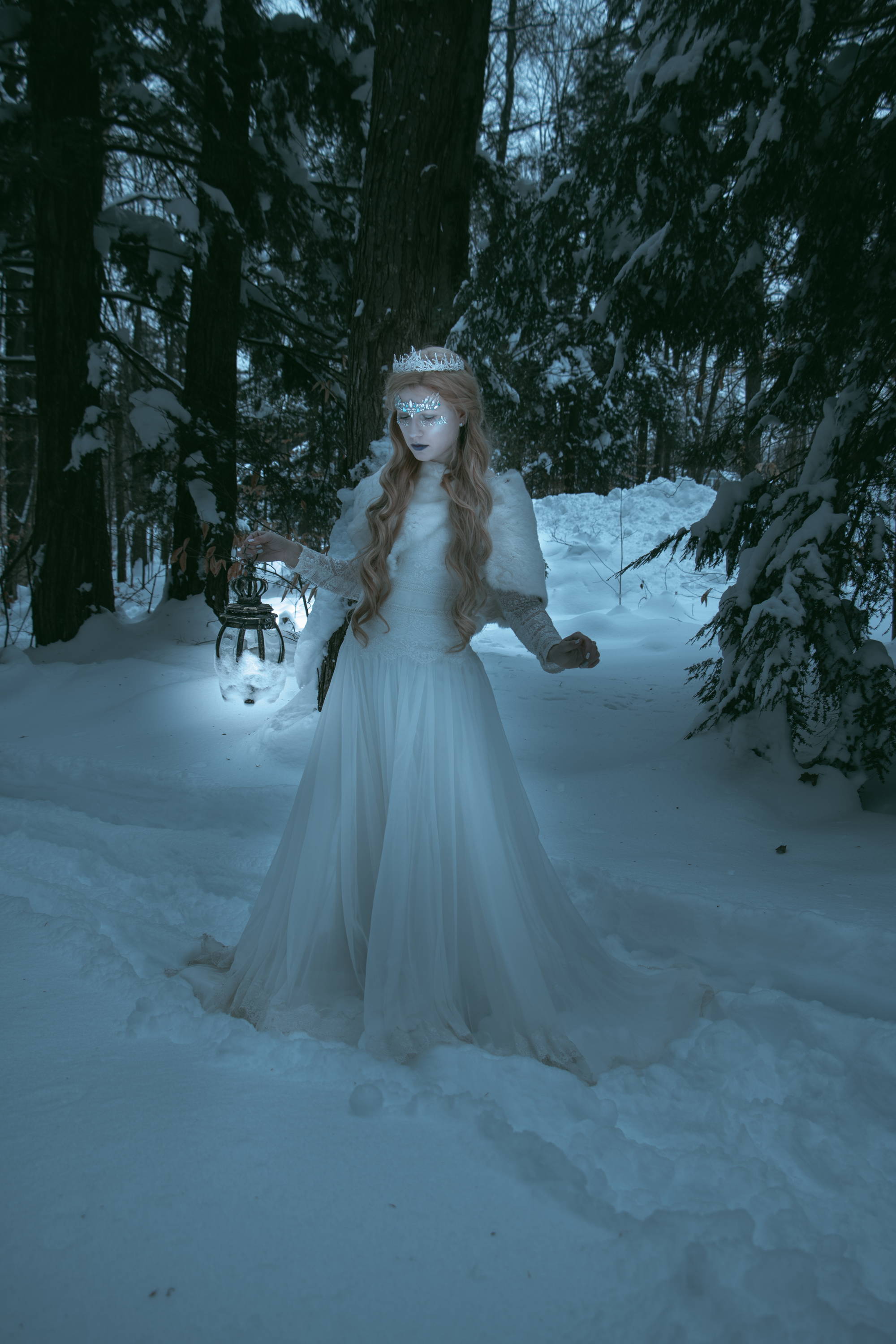 How do you find moments of enchantment in everyday life?
I find it so important to cultivate enchantment in everyday life & to immerse myself, not in reality, but in a world that I would like to see myself living in.

This means decorating my home/space with items that make me feel like I'm living in a medieval library, or burning candles (like Mythologie Candles) to transport myself to a snow-covered Narnian forest or The Dark Hedges in Northern Ireland. Even something as simple as creating a playlist on Spotify, filled with music that conveys a certain aesthetic, like a Gothic Cathedral or an Enchanted Forest.

I also like to collect recipe books that allow me to cook recipes from the Middle Ages or from a beloved book like "The Hobbit." Consuming fantasy genre entertainment like literature or video games is also a great way to add moments of enchantment to your life as well!


What is your favorite Mythologie Candles scent?
This one is honestly, SO HARD to choose, but from the ones that I have smelled, I think "Tudor House Library" is my favorite. It's that perfect blend of earthiness & spice, mixed with a hit of warm sweetness.

Courtney recently collaborated with us on the Spring in the Shire collection, here are her wonderful photos.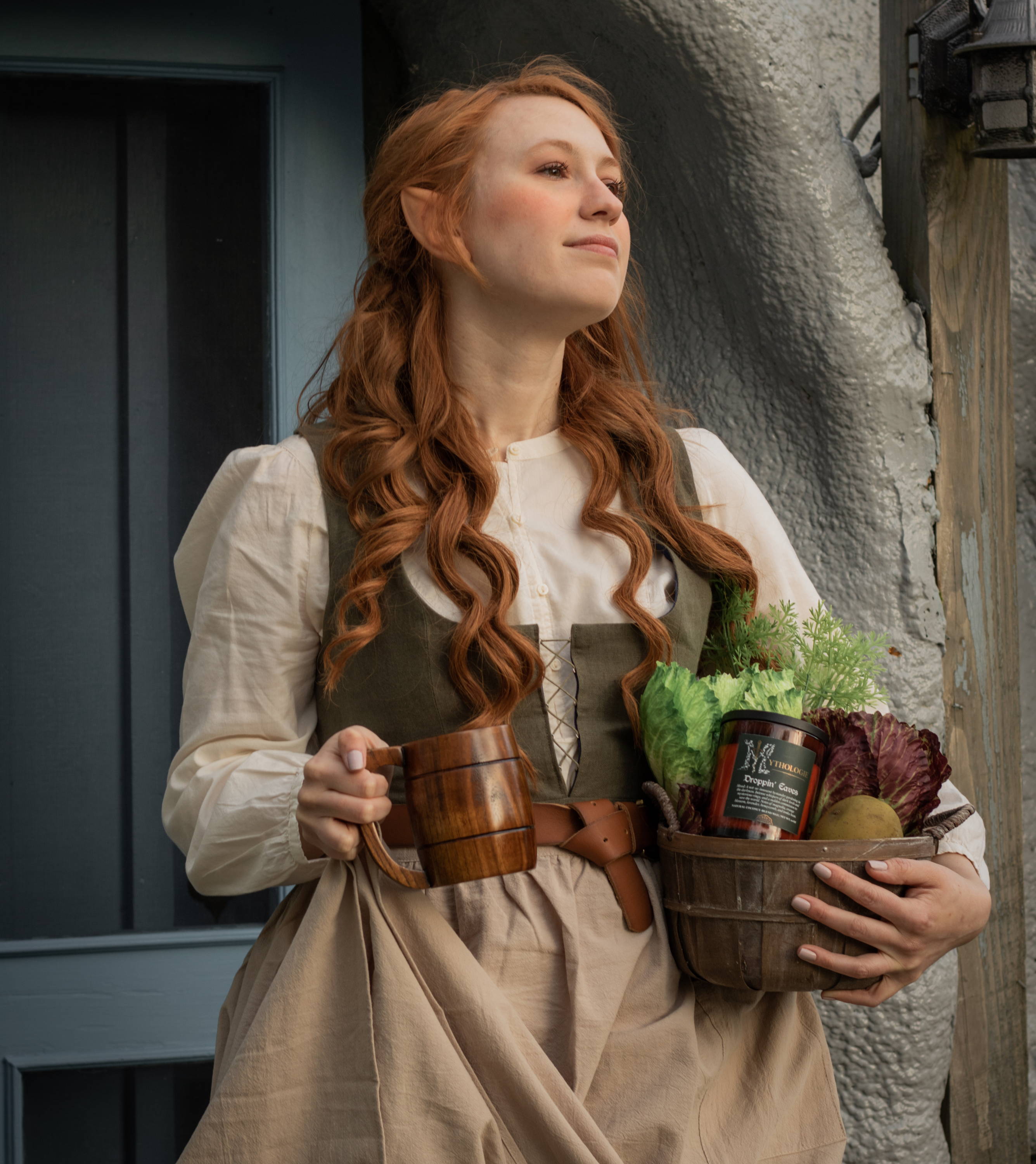 ---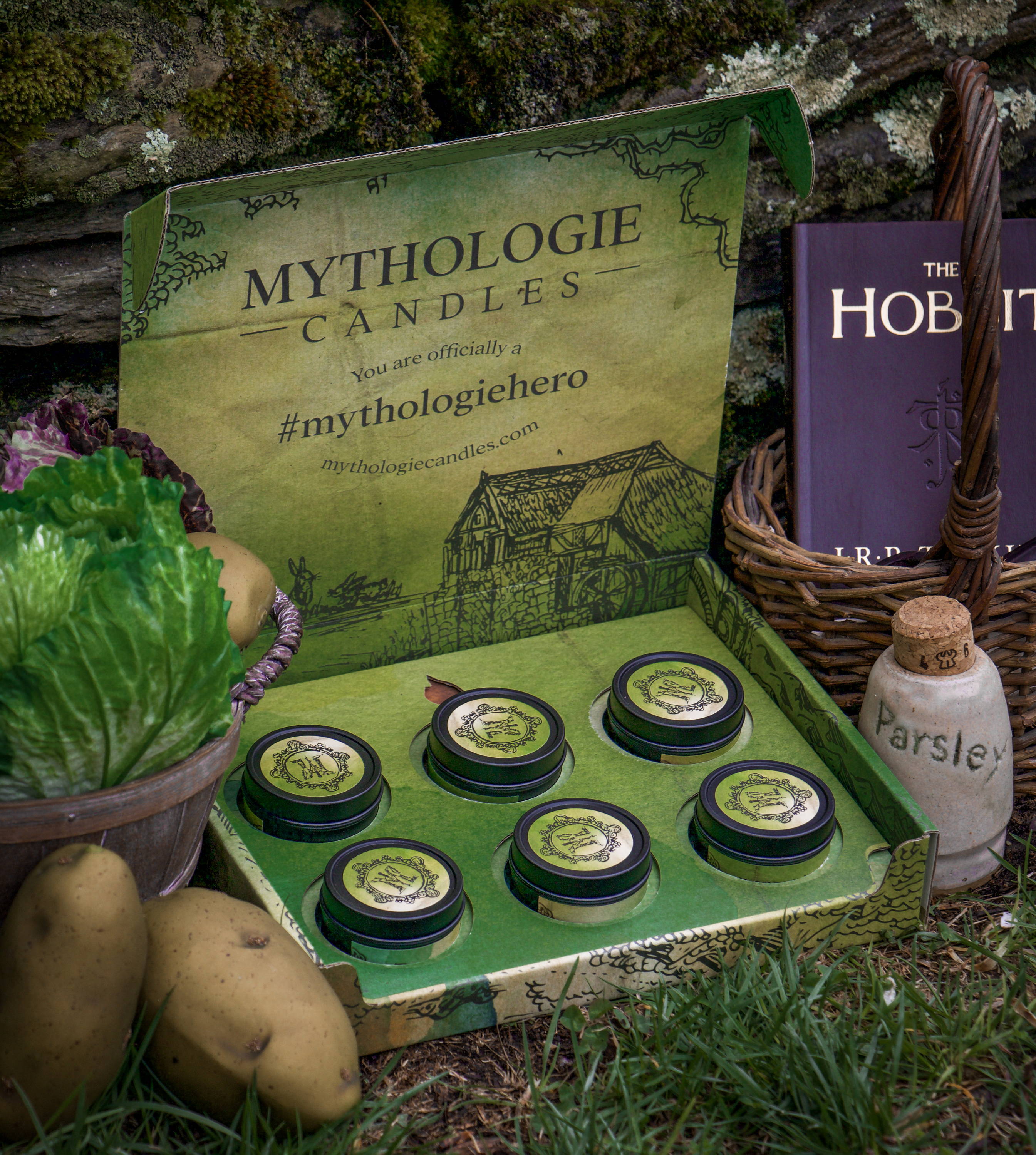 ---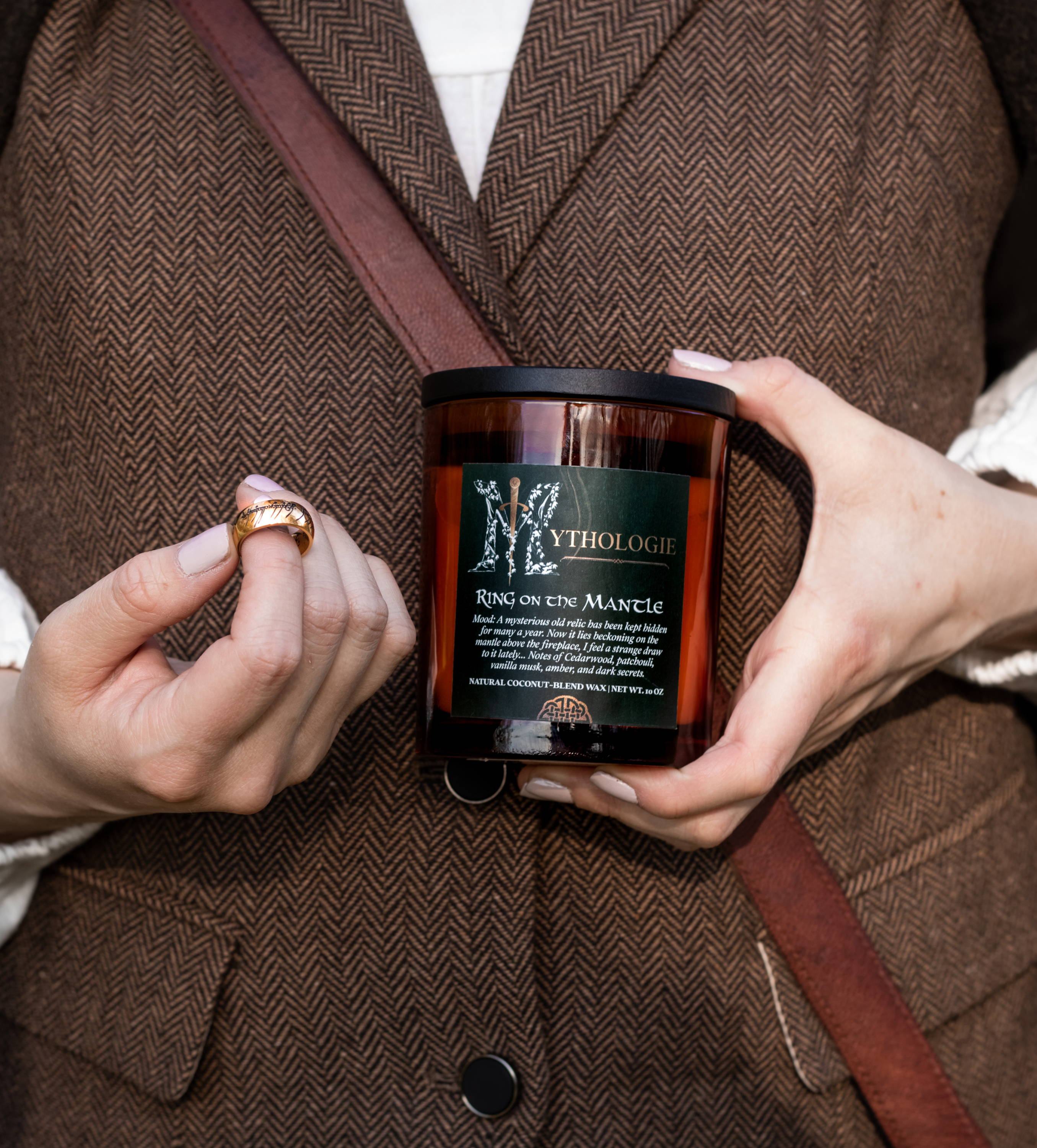 ---

Make sure you follow Courtney on Instagram and TikTok where she shares her beautiful creations and visit her blog to read about sustainable living, recipes, travel, and what she gets up to.
---
4 comments
---
---