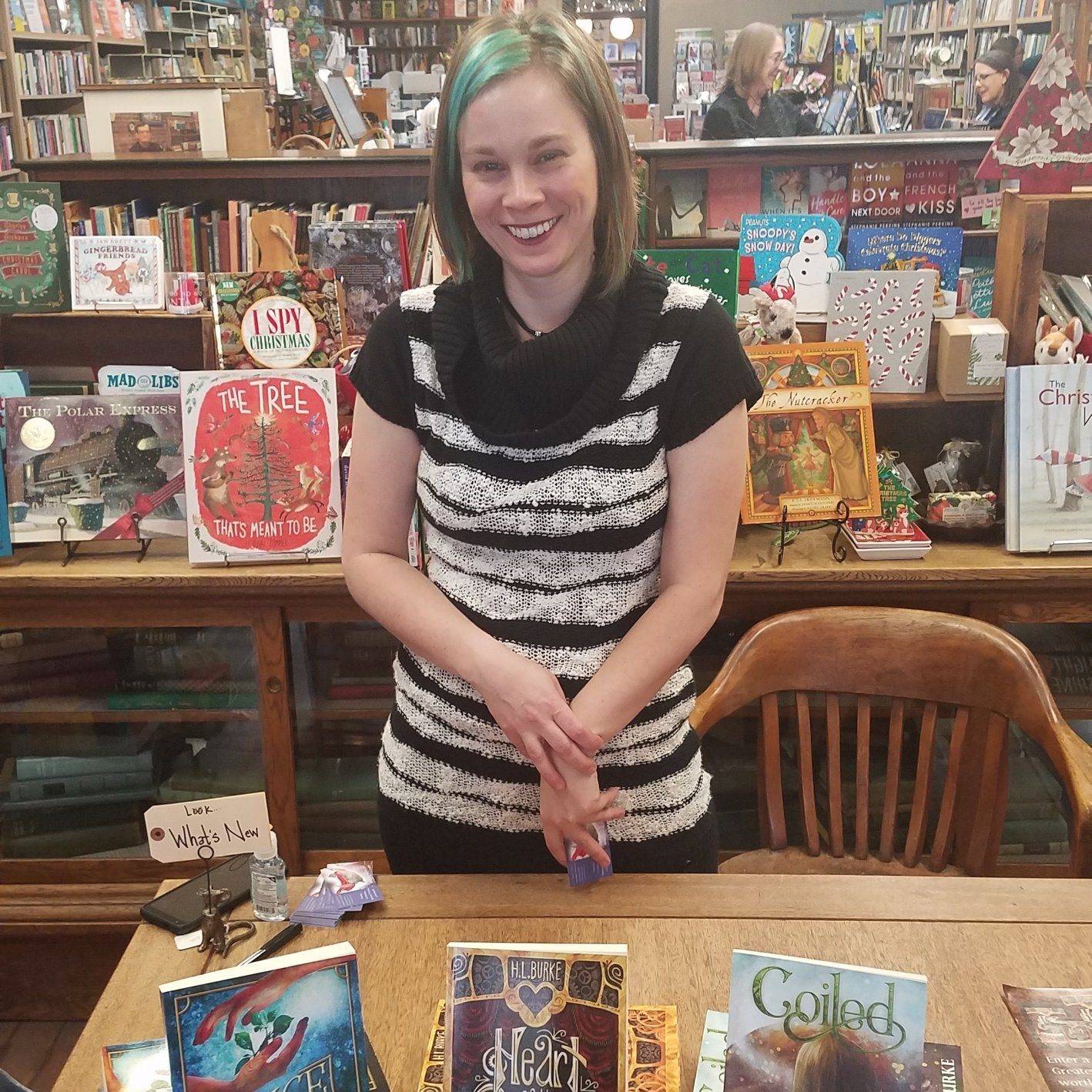 Name: Heidi Lyn Burke
Job Title: Happiness Wizard AKA Customer Service Rep.

Where are you from?
Originally and currently Oregon, but my husband is a retired Marine, so between growing up in Oregon and moving back to be closer to family after he retired, we were a few different places, from Japan to Florida. It was definitely an interesting way to live, moving so frequently, but I am glad to settle down for a while.

What do you do at Mythologie?
I answer customer emails, answering inquiries and assisting them with their orders. Sometimes I make Lord of the Rings jokes if I can fit them in.

What do you love about your job?
I've worked various customer service positions throughout my adult life, and my favorite part of all of them has been problem solving and the opportunities to change a difficulty to an opportunity by providing solutions. For Mythologie particularly, though, I enjoy that I'm actively encouraged to use a little bit of creative flair when composing my answers as opposed to keeping to an extremely professional script. Also, it's not a lot of jobs that allow me to claim to be a wizard (I tried it with my kids. They did not let me get away with it).

As a mother of two girls, a very needy border collie, and a spoiled brat cat who thinks he's a baby, I also very much like working from home and the flexibility and friendliness of the company overall. It's a very positive environment.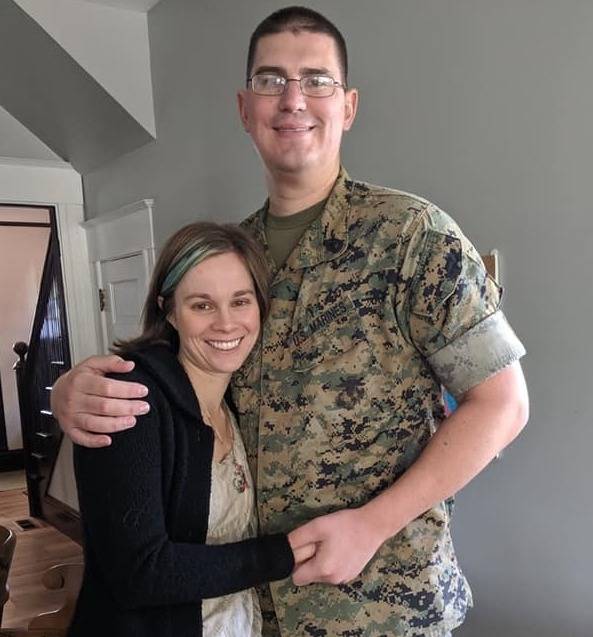 What do you do when you aren't working?
As mentioned, I have two daughters who are always up to something—I think the younger one may actually be a supervillain—so I keep an eye on them. I'm a casual gamer (most frequently Lord of the Rings online and Stardew Valley, but I'll dabble in other things), and I try to read 50 books a year though I cheat with comic books and short stories to get my numbers up (mostly fantasy), and I've recently started playing Dungeons and Dragons (Level 6 Tieflng Wizard).

That said, most of my free time is put towards my side hustle of being a fantasy author. I've written multiple books under the name H.L. Burke. I'm an eclectic (read easily distracted) writer so I have published fairy tale fantasy, Steampunk, young adult fantasy, romantic fantasy, and superheroes. I'm currently neck deep in a superhero universe series called "Supervillain Rehabilitation Project" that involves an idealistic superheroine on a quest to reform supervillains and get them on the superhero path. She does so with her quirky team of superpowered misfits, including her former supervillain romantic interest, her sarcastic mind-reading brother, and a cat.  

Generally speaking everything I write is a little quirky, kind of feelsy with themes of family and romance, and definitely snarky because I can't take anything seriously for too long.


 Which fictional character do you relate to?
Shawn Spencer from Psych. I'm not as much of a liar as he is, but the constant need to make quippy references, the easily distractible chasing of shiny things, and the inability to take anything (including myself) seriously … I live that (ironically, my husband identifies the most with Detective Lassiter). Second choice would be Captain Marvel because I want to be a snarky, sparkly superhero with an alien cat as a sidekick.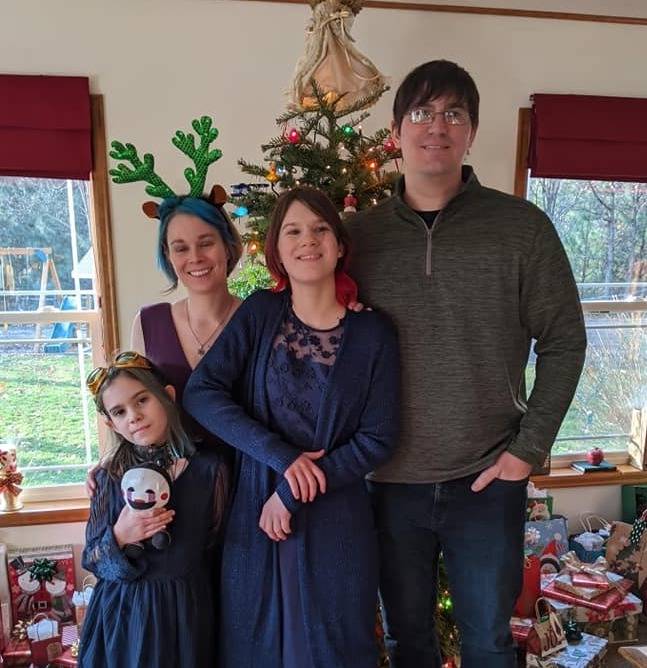 What is a random fact about you that no one knows?
I am very bad about keeping secrets. I'm trying to think of something that I haven't told everyone at some point, and it's very very hard. One thing I have told relatively few people is that I think I have a ghost cat. My best friend for many years was Bruce Wayne, the big orange boy, my Majestic Tiger Beast. When he passed away two years ago of feline leukemia, we'd just moved into our current home, and since then I swear I've felt a cat jump up on my bed multiple times in the middle of the night when there is no cat there (we do have another cat, but Brownie is small and sleeps mostly with my daughters). Bruce was huge and had a personality to match, so maybe it's just me not being willing to admit he's not around any more, but I like the idea that I have a ghost cat hanging out around the place.

Tell us something else about yourself.
I like reading indie fantasy novels. There are so many great authors who don't get a ton of readership who deserve more attention. More than I can reasonably list, but just to shout out five I've discovered and loved in the last few years, there's E. J. Kitchens (delightful fairy tale fiction), Janeen Ippolito (snarky urban fantasy), Naomi P. Cohen (whimsical contemporary and historical fantasy), C. E. White (unique middle grade), and Savannah Jezowski (fun fairy tale retellings and shorts).



What are your favourite Mythologie Candles scents?
I love the spicy and savory ones, especially Alchemist and Ranger, though I also have a soft spot for Book of Kells. I do like to mix it up, though. I'm burning Fae of the Forest tonight. I like to put the candle I have currently on my desk in my email signature when I answer customer service emails to let customers know what I'm smelling.

Click here to check out Heidi's fantasy books!


---