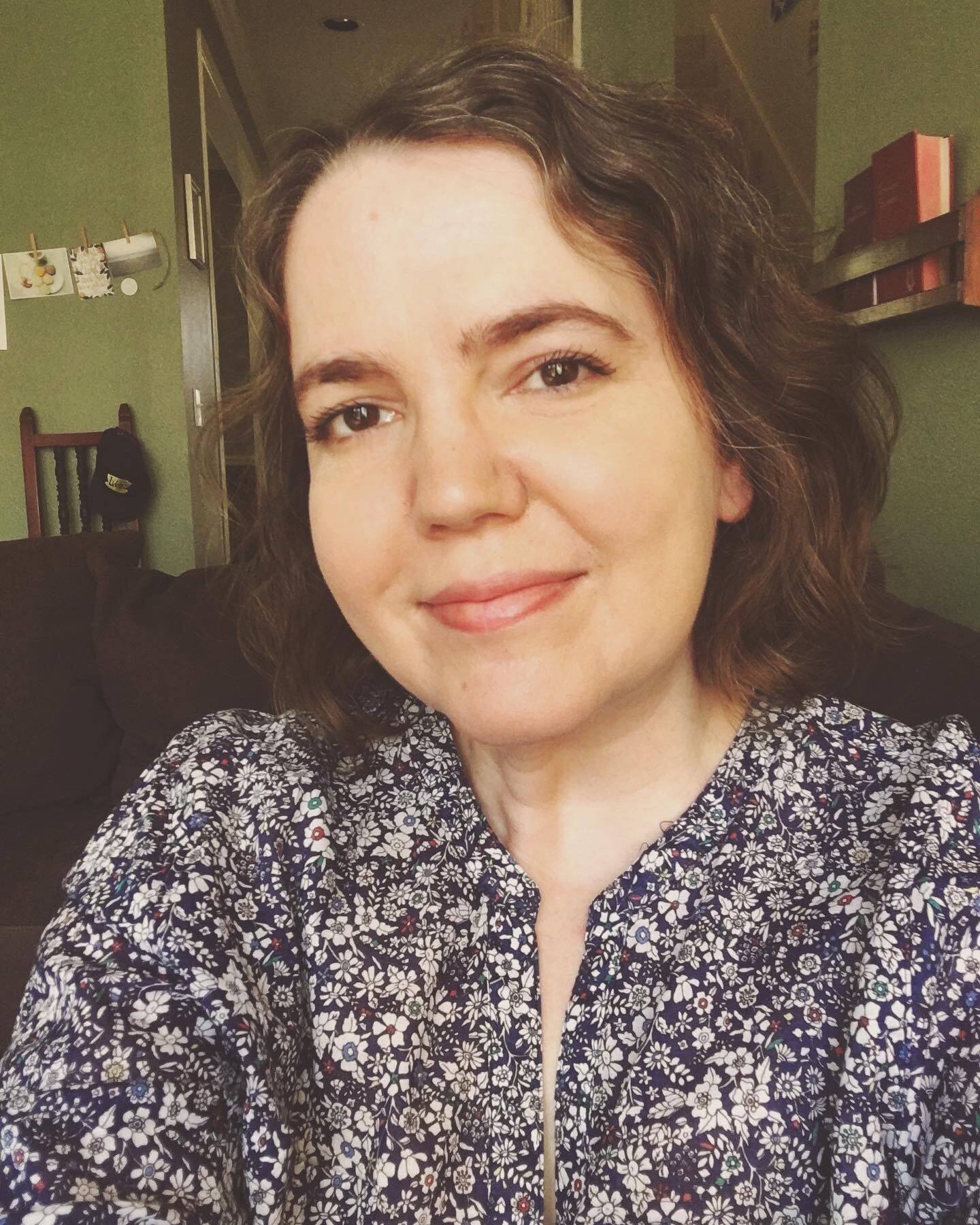 Jenni Simmons - Community Manager

Where are you from?
I live in Houston, and I was born and raised in Texas. "Y'all" has always been part of my vocabulary.

What do you do at Mythologie?
I do several things, but mainly I help our awesome Candle Fam in our lively Facebook group, and our customers on our other social media platforms: the Facebook page, Instagram, TikTok, and YouTube. When you leave a comment or send a DM and get a reply - that's me!

I also work with photographers, cosplayers, YouTubers, etc. who create beautiful content with our candles. Basically, everything I do is about cultivating excitement and happiness about Mythologie which comes very naturally - I was a happy customer way before I got the job.

What do you love about your job?
I love chatting with all of our amazing Mythologie Heroes and helping them in every way possible, and also working with our talented content creators.

Everyone is so interesting and inspiring, and they live all over the place: America, Canada, England, Spain, Ireland, Norway, and beyond! It's amazing how social media can connect all of us in THE best candle community ever!

I work from home and now my house always smells magical. And our entire team of Mythologie elves are some of the best people I know - it's a dream job to work for a fun, creative, fast-growing company alongside such incredible people.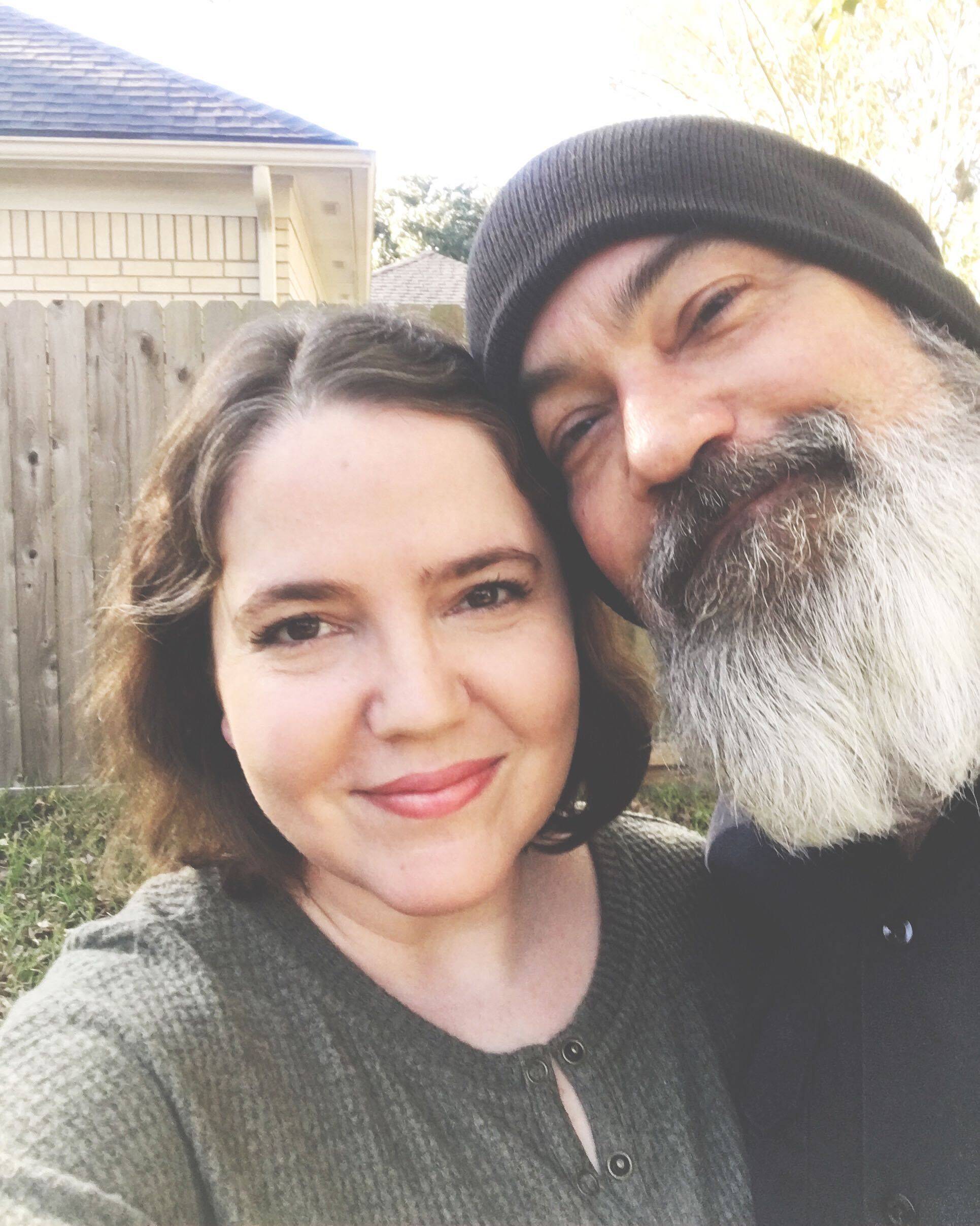 What do you do when you aren't working?
I love to read, especially a good novel which of course includes fantasy. Reading really calms and grounds me, and with just the right Mythologie candle I can escape to another world, to a new adventure, to a different time.
I spend many evenings with my husband, Johnny, on our back patio. We have a tall red maple tree, one neighbor has an immense pink crape myrtle tree, and other neighbors have magnolia trees and pine trees - it's our own little enchanted woodland.

I have a glass of wine, our windchime is always singing, we watch for birds and fireflies, we look at the moon and stars, we listen to music. When the weather is cool we build a piñon fire in our chiminea. We've always felt that our backyard is a "thin place" - "where the distance between heaven and Earth collapses."
I also enjoy walking in our neighborhood and local parks, browsing libraries and bookstores, visiting the amazing art museums in Houston, going to my drummer-husband's gigs, and being at our Anglican church on Sundays - the large cross at the entrance and the ivy growing on the stone walls has caused more than one person to say it looks like a small church in Europe. I especially love the Sundays when we burn frankincense - it's such a reverent, historic scent.
And I love to play with our 3 cats: Milo, Reuben, and Jasmine. They are hilarious, sweet creatures. So we also have our own little zoo.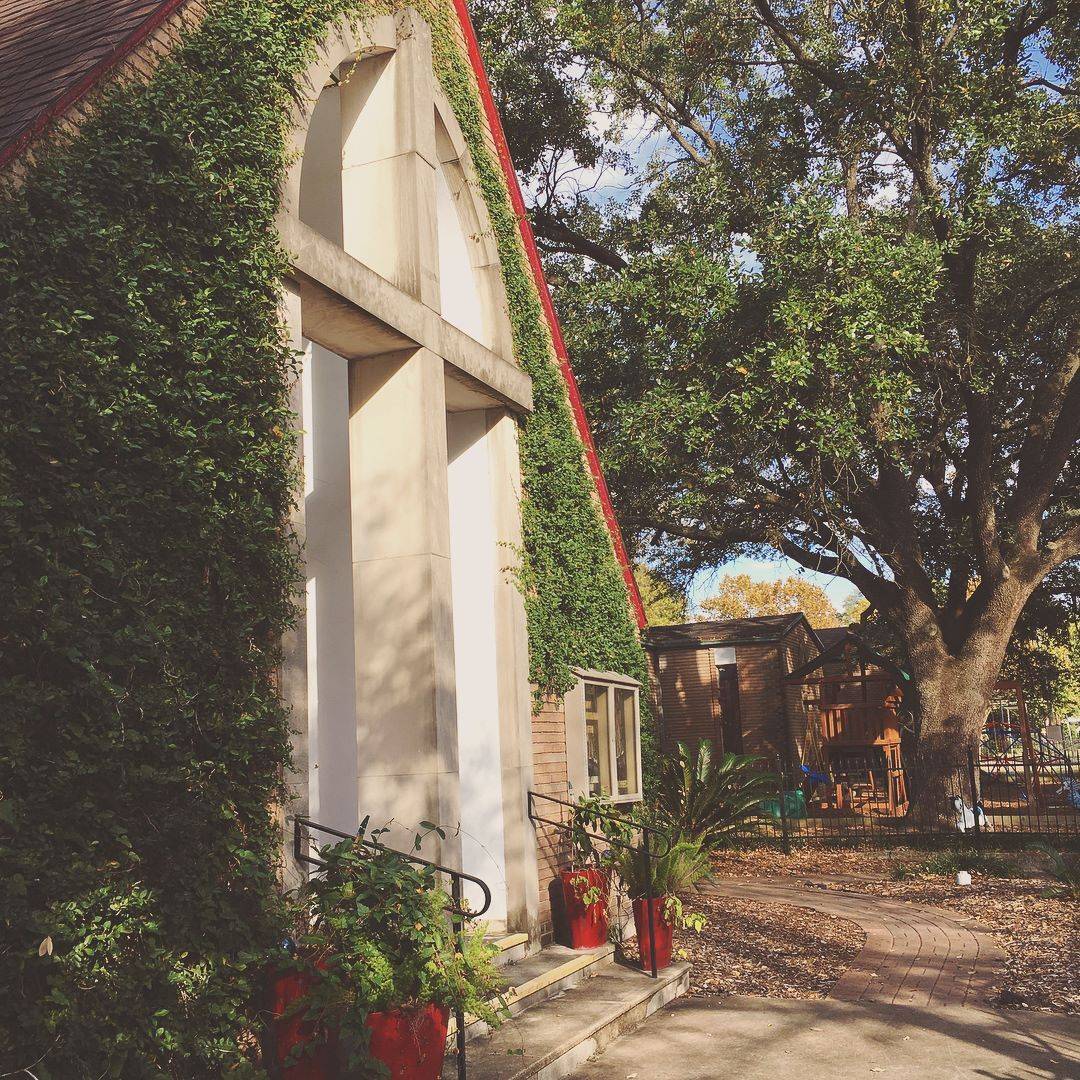 Which fictional character do you relate to?
I am a Hobbit. I am short with curly hair, I walk around barefoot, I love to be cozy in my house while I read in a comfy armchair and drink many mugs of tea.

I relate most to Rosie Cotton because she joined the Company when they returned and joined their efforts in scouring the Shire. She is sweet yet strong, and brings light into the darkness - that is who I strive to be. Also, I'm married to a man who is as humble, loyal, and brave as Samwise Gamgee (though he disagrees).

What is a random fact about you that no one knows?
I taught myself to read at age 4. The book was Heidi by Johanna Spyri - the love of reading has been lifelong for me.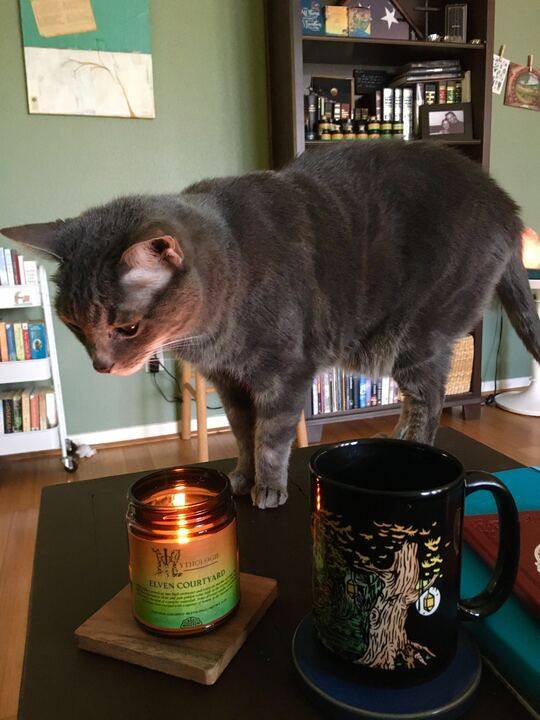 What are your favourite Mythologie Candles scents?
There are SO many, but some of my favorites are The Ranger, Turkish Delight, Ring on the Mantle, Elven Courtyard, Tudor House Library, and Book of Kells.

I haven't smelled the Mystical Autumn collection yet, but I know I will discover more favorites very soon!
---