There's something special about October, isn't there? The nights become longer, the leaves begin to rust and all around the air is saturated with that magical feeling that something exciting is happening.

Although it's a time for nature to let go and move into a period of deep rest, the world is alive with activity and the transition into the darker half of the year.

Our Mystical Autumn candle collection was created with this feeling in mind, inspired by creatures and locations rich in folklore and history.

We LOVE seeing how our candles inspire creativity, and we are so excited when we see your photos. Before the season ends, we wanted to share some of our favorite images.

You may have heard of our candle, The Dark Hedges - but did you know The Dark Hedges is a REAL place that you can visit?

A natural phenomena in Northern Ireland, the beech trees create an ethereal tunnel, and the local area is rich in folklore and ghost stories.

Here is the wonderful Shauneen at the real Dark Hedges with our candle of the same name.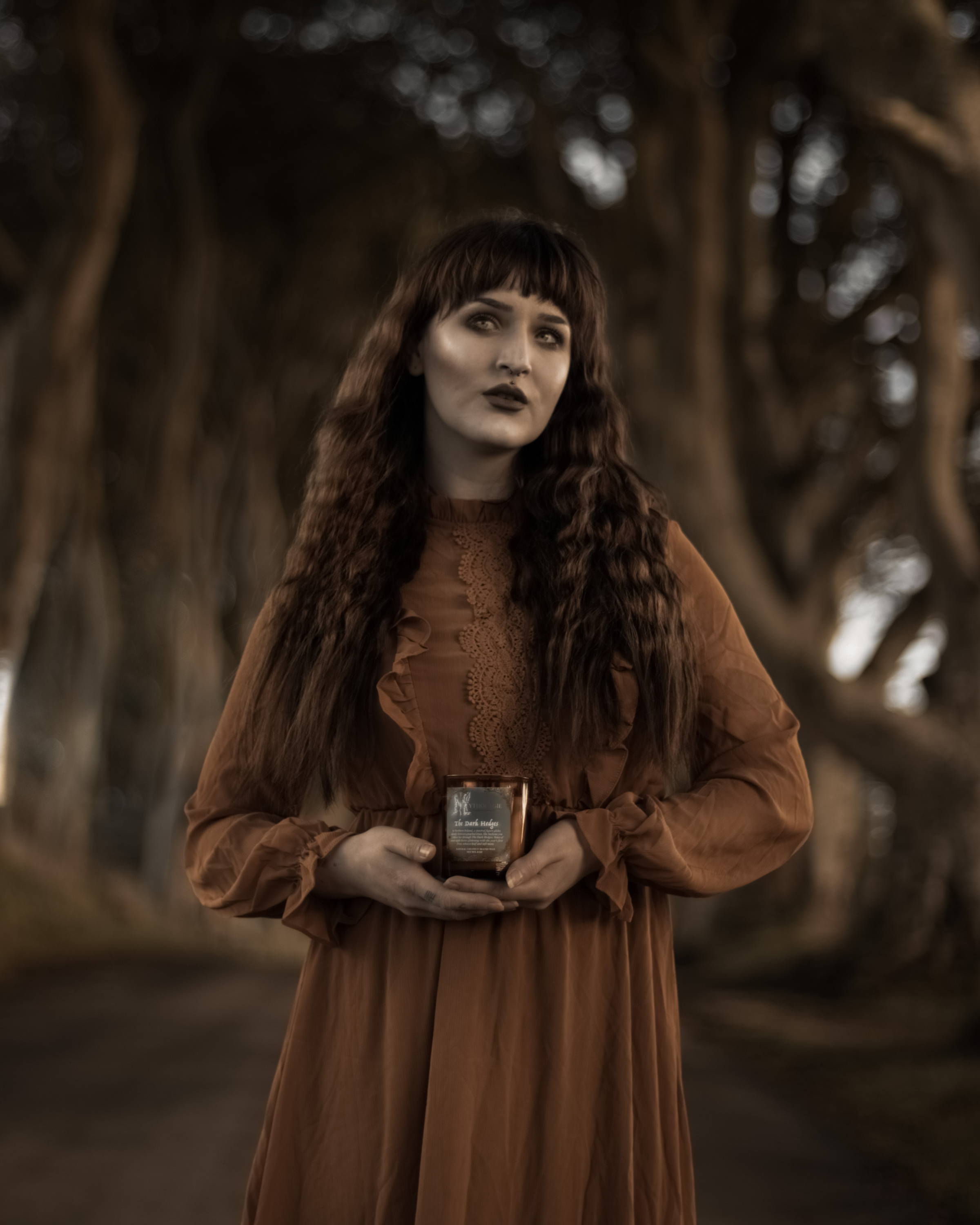 Mood: In Northern Ireland, a spectral figure glides silently between gnarled trees. She beckons you to follow her through The Dark Hedges.

Smells like: Notes of sweet apple leaves glistening with the year's first frost, tobacco leaf and soft moss.

You can get your very own candle and experience the magic of The Dark Hedges from your home.



Based in England, creator Faeryn Thorn is a vision of vampiric beauty with our Gothic Cathedral candle.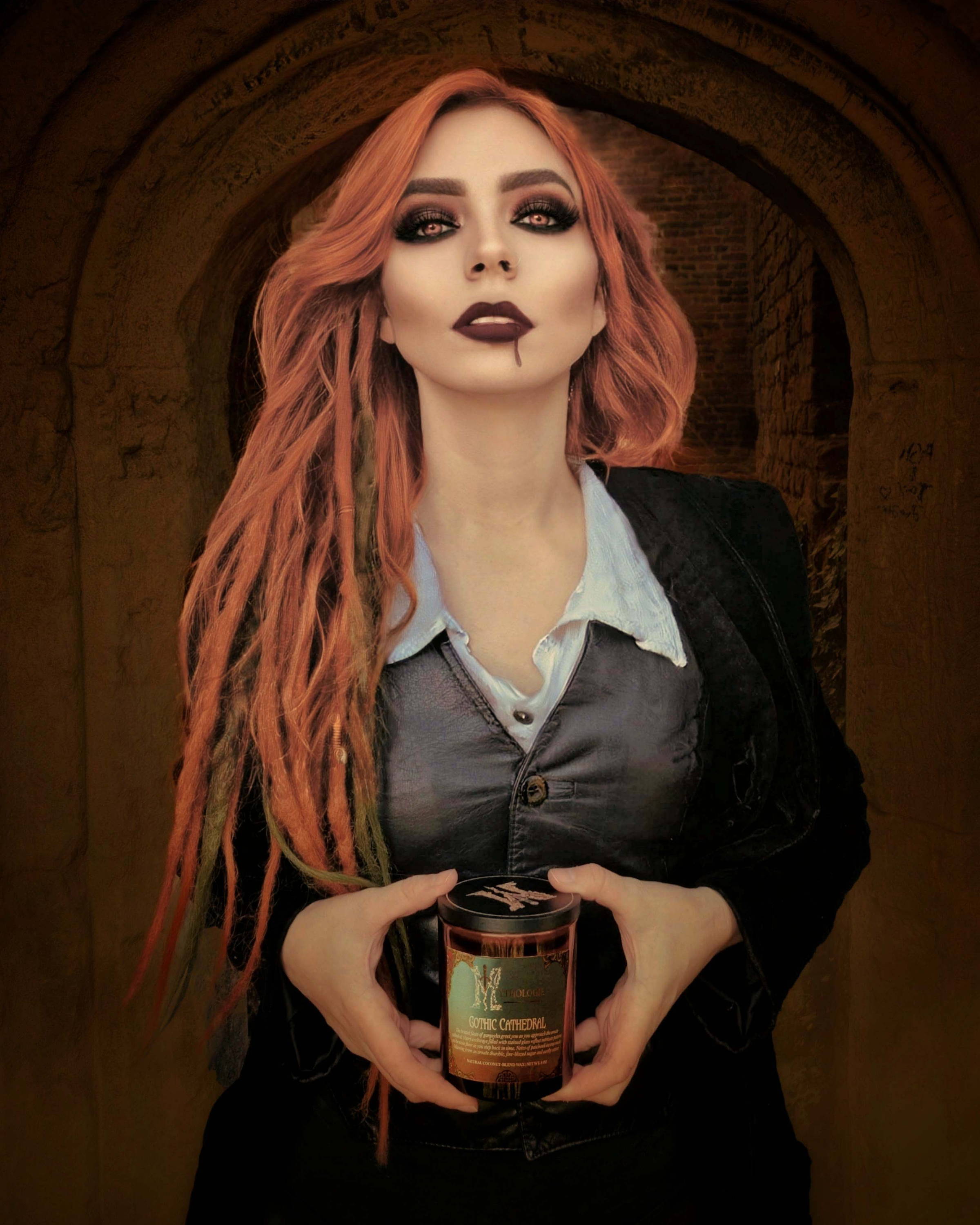 Mood: The twisted faces of gargoyles greet you as you approach the ornate cathedral. Sharp archways filled with stained glass reflect intricate patterns on the stone floor as you step back in time

Smells like: Notes of patchouli incense smoke billowing from an ornate thurible, fire-blazed sugar and earthy vetiver.

Get your own here!


Creator Courtney always takes the most incredible photos of our candles, and this time was no different! These images evoke such a sense of magic and mystery!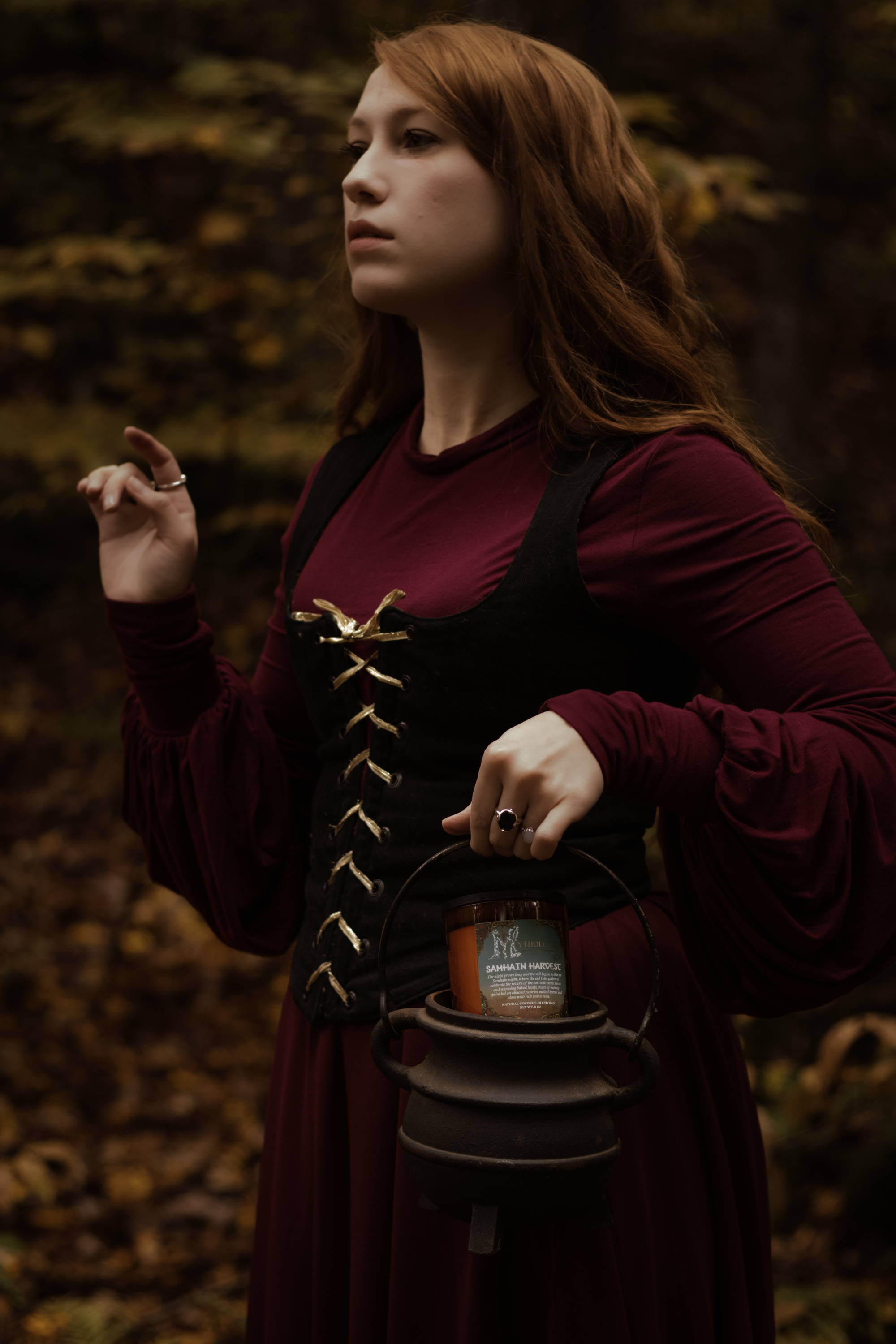 Get your own Samhain Harvest candle!

Mood: The night grows long and the veil begins to thin on Samhain night, where the old Celts gather to celebrate the return of the sun with exotic spices and warming baked treats.

Smells like: Nutmeg sprinkled on almond pastries, melted butter and clove with rich tonka bean.



Gaelic Feast looks incredible here among the abundance of the harvest!

Mood: The autumn feast brings friends and warriors from around the kingdom to celebrate the harvest, telling tales through song and hearty laughter.

Smells like: Notes of tankards smashing together in toast, spilling whiskey and mulled wine, butter melting on crisp bacon and spiced pie crust.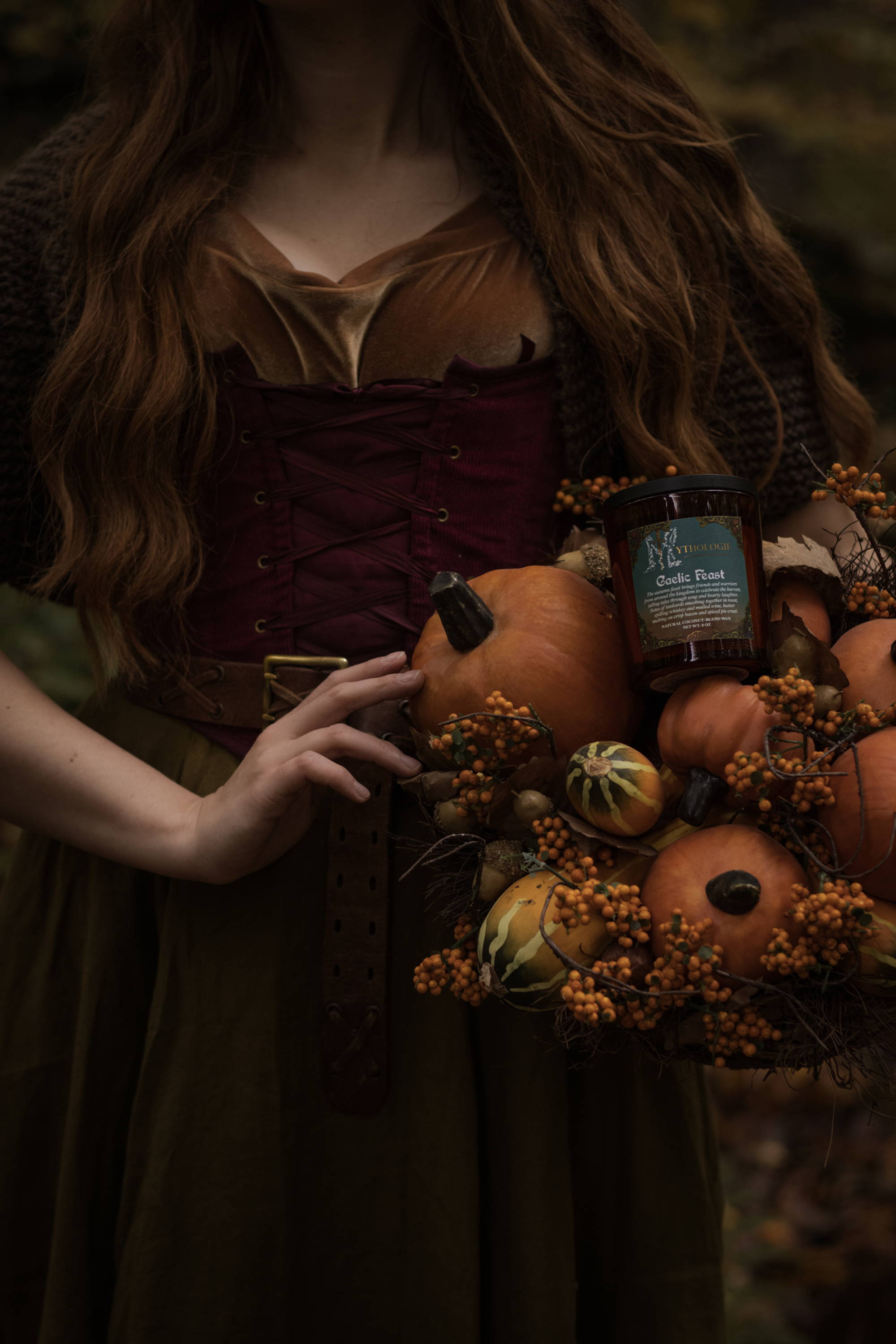 If cozying up with yummy treats, a spiced hot drink and a perfectly autumnal show or movie is more your thing, Desi has you covered with this delightful photo.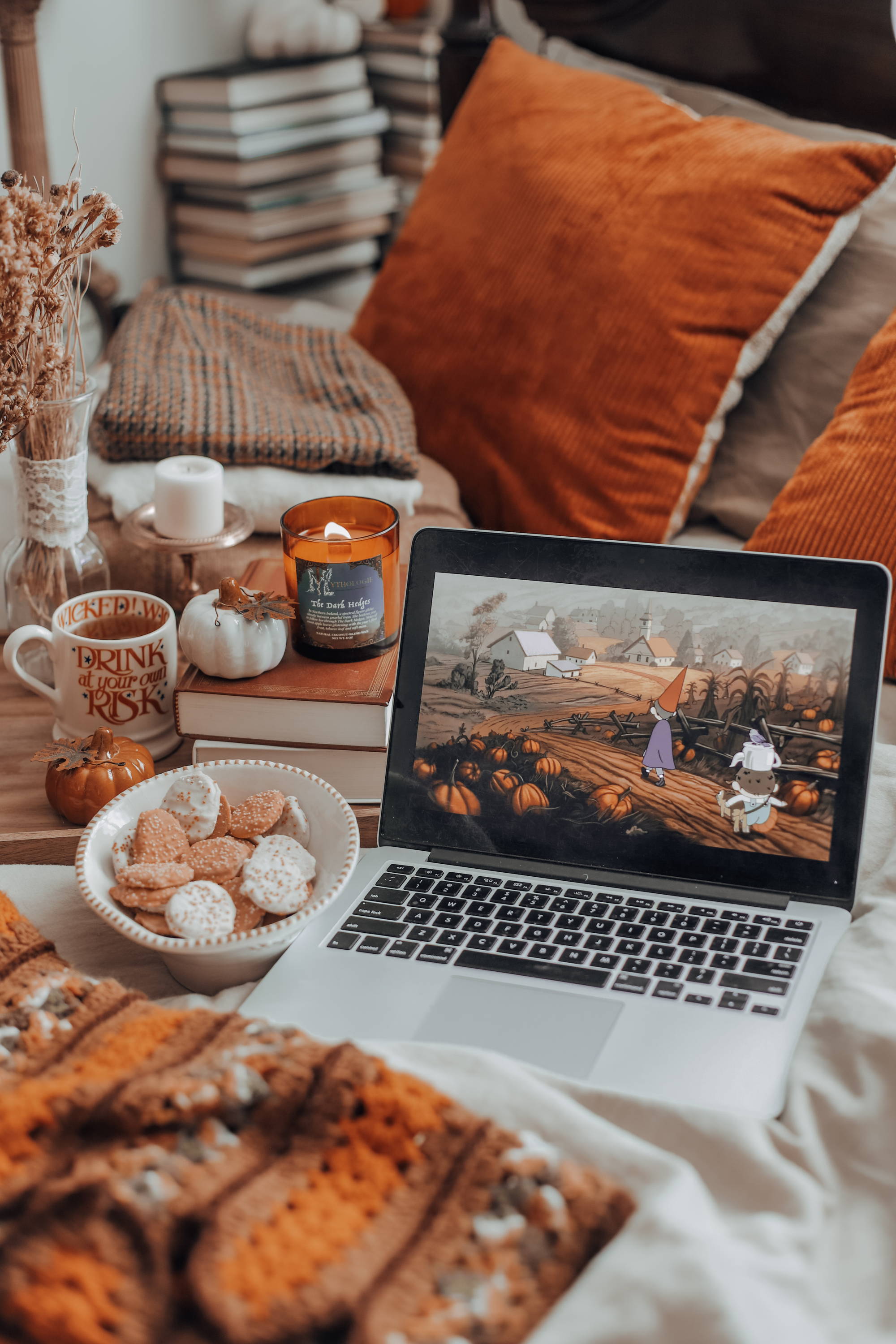 Remember to keep posting your photos and tagging us on social media, we love to see it! Join the Facebook group, like the Facebook page or follow us on Instagram.

Mystical Autumn is going away soon and it will NOT be back at all next year as we make room for a different Fall collection, so now is your last EVER chance to stock up!


---