We're looking forward to another great week with you! We hope you find some time to do some reading, watching, or gaming in Middle-earth, but first, check out these articles and videos. Maybe they'll give you some inspiration.

Are you ready to explore?
Beacons are Lit!
Illuminating News and Headlines from Middle-earth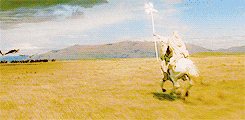 We've delved the depths and searched the heights, uncovering the Middle-earth news for you!


Entertainment Weekly released this reel of the "Elegance of Elves" with some amazing looks at the costumes of the Rings of Power series. Watch it here.


Ring of Power's Galadriel Morfydd Clark stopped by the Late Show last week. Catch it here.


Lord of the Rings Online teased a big update to the game, including improved graphics. Read about it here on Massively Overpowered.
Call to the Council
Find sources for discussion and connect with other Tolkien Fans!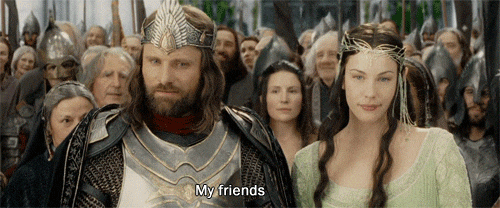 Looking for some great Tolkien-related content, entertainment, and lore?
Search no further.

TheOneRing.net put together a round-up of all the Rings of Power related content that came out of San Diego Comic Con. Haven't had a chance to catch up on the interviews and panels? It's all here.

Kellie from the Happy Hobbit channel breaks down her experience with the Rings of Power so far in this video Vlog. Watch it here.
Creator Spotlight
Brilliant Creatives and Knowledgeable Voices from the Tolkien-Sphere
Looking for More Tolkien Content? This is where every week we will recommend a (hopefully new to you!) creator or community devoted to Tolkien-related content.

Gaming + Literary Analysis?

The Tolkien Professor, Dr. Corey Olsen, explores Lord of the Rings in both the written word and virtual world format as he plays through Lord of the Rings Online while taking a deep dive into Tolkien's work.

Visit his community here.

Do YOU have a favorite Tolkien-themed content creator?

We'd love to hear about them and check them out!

Reply to this email. Our Wizards are standing by to magically gather your responses. 🧙🏻‍♂️
Cosplay Stars!
Creative Cosplayers and Performers.
Artist and Costume maker Shersten, AKA
shersten.the.golden, showed off this inspire Elf Cosplay. Her work spans many fandoms, but of course, the Middle-earth ones are our favorite. 

See more on her Instagram!
---