This week at the Tolkien Tidings, we're all about enhancement. What does that mean? It means finding things that can add to YOUR Middle-earth experience be that great scents, sumptuous food, or knowledge.

Find it all here!
Beacons are Lit!
Illuminating News and Headlines from Middle-earth
We've delved the depths and searched the heights, uncovering the Middle-earth news for you!
Rings of Power put out a new promo with previously unreleased footage.
Check it out here
.
Time Magazine ran a spotlight on the mysterious, pale character seen in the teasers. Sauron or Not-Sauron? What do you think?
Read it here
.
Mythologie Candles announced a new Tolkien-Inspired collection, launching August 19th: ALLIANCE. Nine new, immersive candle fragrances designed to enhance Rings of Power viewing and other Middle-earth activities. Want a text when it drops?
Click here
.
Call to the Council
Find sources for discussion and connect with other Tolkien Fans!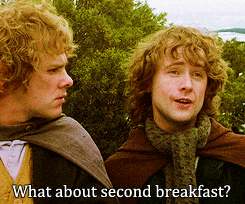 Looking for some great Tolkien-related content, entertainment, and lore?
Search no further.
You've seen her in the trailers, but who is Tar-Miriel?
Nerd of the Rings
gives a Lore Breakdown on his channel.
Watch it here
.
Okay, so we have books, movies, TV shows, and Mythologie Candles can provide the ambiance … what about Second Breakfast, though? If you want a meal fit for a Hobbit to go along with your adventures, check out
Binging with Babish's
Lord of the Rings cooking special.
Watch it here
.
Creator Spotlight
Brilliant Creatives and Knowledgeable Voices from the Tolkien-Sphere
Looking for More Tolkien Content? This is where every week we will recommend a (hopefully new to you!) creator or community devoted to Tolkien-related content.
Do you love painting AND Lord of the Rings? Or perhaps you're nostalgic for Bob Ross. You'll love this channel.
Timbo Took
paints Middle-earth landscapes in character as a friendly Hobbit gentleman. 
When Timbo was a young hobbit, the Blue Wizard, or as Timbo and the other hobbits knew him, Bob Ross the Blue, would visit the Shire once a week and teach all the hobbits how to paint. When Timbo's adventuring days seemed to be slowing down, he decided to honour the Blue Wizard and the Great Professor Tolkien (who had taken over telling the history of Middle-earth once Frodo had left the Shire).
Watch him on YouTube.
Do YOU have a favorite Tolkien-themed content creator?
We'd love to hear about them and check them out!
Cosplay Stars! 
Creative Cosplayers and Performers.
---