With only a month left before Rings of Power premieres, this feels a bit like the calm before the storm, or should we say the deep breath before the plunge?

Are you ready to explore?

Beacons are Lit!
Illuminating News and Headlines from Middle-earth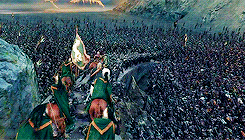 We've delved the depths and searched the heights, uncovering the Middle-earth news for you!
Do you love Table Top RPGs? Check out the Kickstarter for The One Ring Roleplaying Game, 2nd Edition. Delightful artwork and theming.
Find out more
.
Want to speculate on what might have been? MovieWeb has a scoop on other Lord of the Rings shows that the creators pitched to Amazon before Rings of Power was ultimately chosen.
Read it here
.
Call to the Council
Find sources for discussion and connect with other Tolkien Fans!
Looking for some great Tolkien-related content, entertainment, and lore?
Search no further.
With Rings of Power only a month away,
Tea with Tolkien
has put out a "My Hopes and Concerns" post which breaks down both the excitement and trepidation regarding the show.
Discover her thoughts
.
Planning a reading session and want something immersive but not distracting to play in the background? The
Ambient Worlds
channel on YouTube has a whole playlist of Middle-earth-themed music and ambiance tracks. Whether you want to be in the Shire, Rivendell, or even Mordor, they've got a track for that.
Listen here
.
Galadriel is an important character in the upcoming Rings of Power series, and many love her from her part in the Lord of the Rings. What else is there to know about this queenly elf?
Nerd of the Rings
breaks down her pre-Lord of the Rings travels
here
.

Creator Spotlight
Brilliant Creatives and Knowledgeable Voices from the Tolkien-Sphere
Looking for More Tolkien Content? This is where every week we will recommend a (hopefully new to you!) creator or community devoted to Tolkien-related content.
Do you like podcasts?
Join
Mary Clay Watt
on her first journey through the Middle-earth Legendarium. Each episode is a chapter discussion of the books with fans, outlandish theories, and praise (or criticism!) for JRR Tolkien.
Listen to That's What I'm Tolkien About
.
Do YOU have a favorite Tolkien-themed content creator?
We'd love to hear about them and check them out!
Reply to this email. Our Wizards are standing by to magically gather your responses. 🧙🏻‍♂️

Cosplay Stars!
Creative Cosplayers and Performers.
Cosplayer
Cait, AKA @honeyswordcosplay
, features multiple fandoms, but we especially like her lady Wizard and her Hobbits!
See more on her Instagram!
Giveaway Winners!
And the winners are …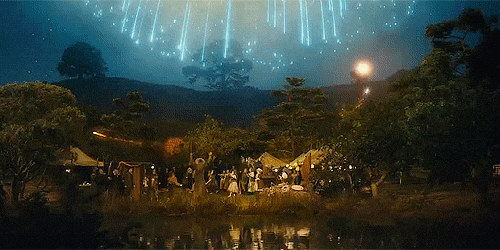 Did you know that just being subscribed to the Tolkien Tidings enters you into monthly prize drawings?

It DOES!

The July winners of mini-candle sets have already been notified.

They are:
Jan, Edward, Richard, Grace, Tim, Amanda, Charles, Kathleen L, Stephanie, Tiffany E., John R., Paula, Maire M., Dan, Anita, Jimmy, Amy M., Eric, Anita S., Alia M., Robert, Elizabeth P., Liz, Kevin, Kellie, and Azura H.!

Congratulations to the winners!
---