Welcome to the Inaugural Edition of the Tolkien Tidings newsletter.
Our quest is to bring you an up-to-date and carefully curated list of Tolkien-related content from around the internet as well as exclusive original content from Tolkien-inspired stories to interviews with experts in matters of Middle-Earth.

We've gone hither and thither about the web to gather some great Tolkien-related content from the last week.

Are you ready for an update?
Beacons are Lit!
Illuminating News and Headlines from Middle-Earth
From video games to Anime adaptations, there's so much going on right now!
The Amazon Rings of Power series promises us a new trailer TOMORROW, July 14th! Have you checked out their last teaser yet?
Watch it here
.
For those of you who love Eowyn, great news! Miranda Otto will be reprising her role for the War of the Rohirrim anime.
Find out more
.
Ever wanted to play as Gollum/Sméagol? Get ready for some sneaking, creeping, and climbing action. Lord of Rings:
Gollum revealed its gameplay
!
Call to the Council
Find sources for discussion and connect with other Tolkien Fans!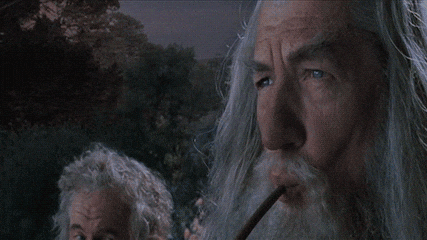 The new show has created excitement, discussion, and yes, even controversy among the Tolkien Community. Want to hear what the fans and experts are saying? We've compiled some resources for you!
Looking for a detailed lore-informed breakdown of the most recent teaser?
Nerd of the Rings
gives you his take.
Watch it here
.
The
Prancing Pony Podcast
wraps up everything they know so far regarding the Rings of Power.
Listen now
.
Creator Spotlight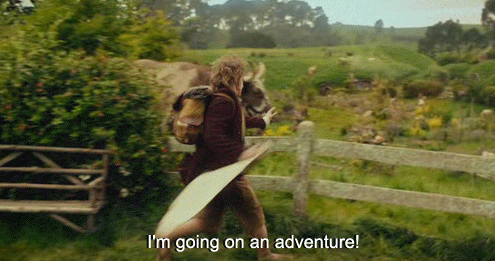 Looking for More Tolkien Content? This is where every week we will recommend a (hopefully new to you!) creator or community devoted to Tolkien-related content.
This week our feature is Tea with Tolkien!
From their site:
Tea with Tolkien is an online community inspired by the works, life, and faith of J.R.R. Tolkien. We invite you to pull up a cozy chair and join us as we dive deeper into the The Hobbit, The Lord of the Rings, The Silmarillion, and beyond. We are proud to host a free online book club in which we read through and discuss various Tolkien and Tolkien-adjacent books a few times per year. We also offer a variety of free reading tools and resources in our Resource Library — printable artwork, a guide to becoming more of a Hobbit at Heart, our Silmarillion Reader's Guide meant for first time readers, and more.
Visit Tea With Tolkien.
Do YOU have a favorite Tolkien-themed content creator?
We'd love to hear about them and check them out! Reply to this email. Our Wizards are standing by to magically gather your responses. 🧙🏻‍♂️
⭐ Cosplay Stars! ⭐
We can't get enough of this adorable married Cosplay team:
JenEricLive
. Aren't they awesome?
---