Welcome to the Tolkien Tidings newsletter.
Our quest is to bring you an up-to-date and carefully curated list of Tolkien-related content from around the internet as well as exclusive original content from Tolkien-inspired stories to interviews with experts in matters of Middle-Earth.

It was a busy week, and there's a lot going on in the world of Tolkien lovers.

Are you ready for an update?
Beacons are Lit!
Illuminating News and Headlines from Middle-Earth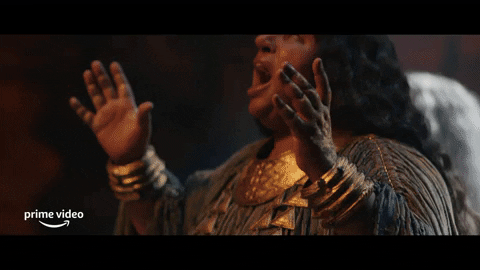 From video games to Anime adaptations, there's so much going on right now!
July 14th, Amazon dropped their Rings of Power Main Teaser giving us our best look so far of the upcoming series.
Check it out
.
Entertainment Weekly published an exclusive behind-the-scenes look at The Rings of Power including some glorious photography.
Take it all in here.
Call to the Council
Find sources for discussion and connect with other Tolkien Fans!
Want to see some buzz breakdowns? Or do you just want to sit back and play a game? Either way, we've got you.
Do you want to know more about the people bringing us the best Tolkien Content on the web? This week our founder,
Leah
, scored interviews with TWO awesome creators, the voices behind
Men of the West
and
Voice of Geekdom.
Check out the transcripts
on our blog
, or watch them on YouTube
🧙🏻‍♂️ V
oice of Geekdom
.
🧙🏻‍♂️
Men of the West.
Obscure LotR Facts Guy, Don Marshall
reacts to the teaser.
Watch him here
.
In Deep Geek
gives his breakdown on
YouTube
.
Prefer your information in text form?
Tea with Tolkien
has you covered with this
blog post
.
Like word games? Love Tolkien? Check out
Lordle of the Rings
, a hybrid of the viral sensation "Wordle" game but with a Tolkieny Twist.
Test your skill.
Creator Spotlight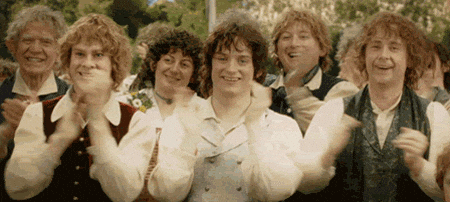 Looking for More Tolkien Content? This is where every week we will recommend a (hopefully new to you!) creator or community devoted to Tolkien-related content.
Are you a fan of the music of the Lord of the Rings movies? Or would you like to experience Middle-Earth soundscapes?
You NEED to check out Music of Middle Earth.
From their site:
Take a deep dive into Howard Shore's Score for Peter Jackson's adaptation of Lord of The Rings! We explore Tolkien's writing, history, and composition!
Visit Music of Middle Earth.
Do YOU have a favorite Tolkien-themed content creator?
We'd love to hear about them and check them out! Reply to this email. Our Wizards are standing by to magically gather your responses. 🧙🏻‍♂️
⭐ Cosplay Stars! ⭐
Cosplayer Lady Leanan transforms into a shield maiden with this breathtaking cosplay.
Find her here
.
The adventure starts soon.
What Lord of the Rings content has YOU excited? 🧙🏻‍♂️
~Leah and the Mythologie Elves
---