March is a big month for Middle-earth. While year 3019 (Third Age) is generally eventful, March is especially so.

Check out the timeline here.

Are you planning anything special to mark March 25th (the canonical date for the One Ring's destruction)?

It's a Saturday this year, so maybe a late night Lord of the Rings marathon?

We're here for it!
Beacons are Lit!
Illuminating News and Headlines from Middle-earth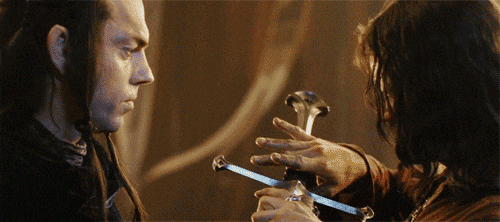 We've delved the depths and searched the heights, uncovering the Middle-earth news for you!
 Heard rumors of new Lord of the Rings movies? Want a breakdown of what we know so far? Nerd of the Rings has his take. Watch it on YouTube.
In February, LEGO announced a Rivendell set. The set is available to "LEGO VIPs" from March 5th-7th then through LEGO retail stores on March 8th. Discover more on their site.

Love learning more about the creator of Middle-earth? Author Holly Ordway has written Tolkien's Faith, a book about the challenges and triumphs of Tolkien's religious life and how it influenced his masterpiece, the Lord of the Rings. The book will be released August 30th, but you can pre-order it now on Amazon. 

Are you a gamer who loves Middle-earth? Check out this Polygon article about five Lord of the Rings gaming projects planned for the next two years. Read it here.
Call to the Council
Find sources for discussion and connect with other Tolkien Fans!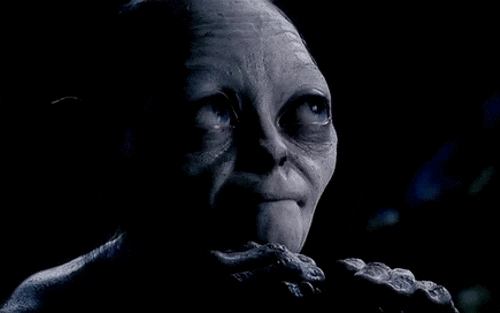 Looking for some great Tolkien-related content, entertainment, and lore?
Search no further.

Remember that LEGO set we mentioned earlier? Well, we found a YouTube video from someone who got ahold of it early. Check out this first look from MiniSuperheroesToday on YouTube.

Alena of the AlenaPaints channel on TikTok stayed at a BNB with a chalkboard and transformed it into an amazing work of Lord of the Rings art. Watch the video on TikTok. 

Does anyone else remember FIGWIT? This Lord of the Ring "character" sprang out of a meme. Film Theory host MatPat breaks down the tale of this extra turned fan favorite on YouTube.

Looking for a taste of Lord of the Rings? Specifically Lord of the Rings Online? The Clearly Delicious food blog has a recipe for the Strawberry Buns featured in the LOTRO Midsummer Events. Find it here. 
Creator Spotlight
Brilliant Creatives and Knowledgeable Voices from the Tolkien-Sphere
Looking for More Tolkien Content? This is where every week we will recommend a (hopefully new to you!) creator or community devoted to Tolkien-related content.

Do you love watercolor paintings? What about watercolor paintings of your favorite fantasy locations like the Shire and Narnia? Then you NEED to check out Elfshine Cottage Art. 

We're in love with her prints but also her charming YouTube channel where she recently showed off her Tolkien book collection.

Watch that here.

Do YOU have a favorite Tolkien-themed content creator?

We'd love to hear about them and check them out!
 Cosplay Stars! 
Creative Cosplayers and Performers.
Looking for new cosplay artists to feature, we stumbled across Leira of @leiracosplays. She's pictured above as Arwen, but she also has some great Hobbit pics, and (while not Lord of the Rings) her Emperor's New Groove maternity shots are ADORABLE!

Find her on Instagram.
---