We hope you all had a delightful October.
Did any of you get a chance to dress up as a Tolkien character for Halloween? If so, we'd love to see the pictures.
Speaking of Halloween, you're in for a treat with the Tolkien-related content we've dug up for you this time!
Beacons are Lit!
Illuminating News and Headlines from Middle-earth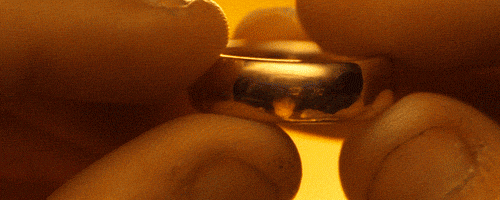 We've delved the depths and searched the heights, uncovering the Middle-earth news for you!
Did you ever play Lord of the Rings: Battle for Middle-Earth? GameRant revisits the game and why it might be time for a sequel
in this article
.
Love the music from Rings of Power? Gizmodo has a behind-the-scenes look at the creation of the soundtrack with composer Bear McCreary.
Check it out here
.
Are you a Fantasy Nerd preparing for the Holidays? We suggest our ultimate Mythologie Gift Guide.
Check it out
!
Call to the Council
Find sources for discussion and connect with other Tolkien Fans!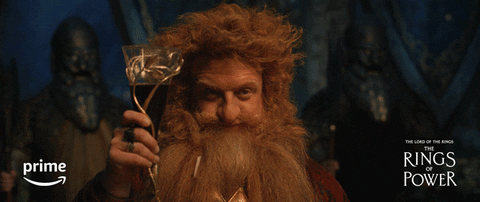 Looking for some great Tolkien-related content, entertainment, and lore?
Search no further.
Want to plan your year around Lord of the Rings? Or just a sucker for timelines?
Don Marshall
offers an "On This Day" calendar that lets you track important Middle-earth events and get your daily Tolkien fix.
Check it out here
.
Rings of Power
season one is over, but some questions remain.
Nerd of the Rings
gives his personal theory as to the identity of The Stranger and why it might not be who many seem to think it is.
Watch it here
.
Miss Halloween and want something haunting to listen to? Check out this Lord of the Rings musical performance in a tunnel by
Paul Harvey, Flute Guy
. It's spooky in the best way. Watch it on
YouTube
.
Creator Spotlight
Brilliant Creatives and Knowledgeable Voices from the Tolkien-Sphere
Looking for More Tolkien Content? This is where every week we will recommend a (hopefully new to you!) creator or community devoted to Tolkien-related content.
MEET THE MAN CONSTRUCTING AN IMMERSIVE SOUNDSCAPE FOR LORD OF THE RINGS, JORDAN RANNELLS!
Jordan Rannells has a great love for Tolkien and collaborative experiences that further the enjoyment of Tolkien's worlds. Learn what inspired Jordan to delve into Tolkien and what continues to fuel his passion for Middle-earth!
You'll love Jordan's passion for bringing Tolkien's words to life!
or
Do YOU have a favorite Tolkien-themed content creator?
We'd love to hear about them and check them out!
Cosplay Stars!
Creative Cosplayers and Performers.
Instead of an influencer or professional cosplayer this week, we're featuring one of our Mythologie Heroes.
Karrina recently shared her hard work on her Harfoot Lantern with our Facebook community, and we love it!
---