Rings of Power, season one, is over, but Middle-earth is forever!

Come along with us as we look into new ways to explore the world of fantasy.
Beacons are Lit!
Illuminating News and Headlines from Middle-earth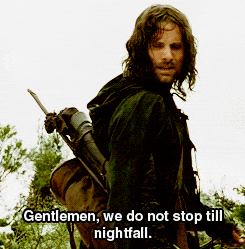 We've delved the depths and searched the heights, uncovering the Middle-earth news for you!
The Rings of Power's season finale ended with a haunting version of the "Ring Rhyme," sung by Fiona Apple. Den of Geek broke wrote about the song and the episode here. 
If you've been curious about the Rings of Power's opening credits, but haven't had time to look into what they mean, GameRant has the scoop. Read it here.
Want to be sure you always have an immersive, fantasy candle on hand? Get a candle subscription! Available scents include popular Tolkien-inspired candles such as The Ranger, The Wizard, and The Halflings. Claim yours.
Call to the Council
Find sources for discussion and connect with other Tolkien Fans!
Looking for some great Tolkien-related content, entertainment, and lore?
Search no further.

Nerd of the Rings continues his detailed videos, giving you a loremaster's take on Rings of Power Episodes. Watch his breakdowns of Episode 7 and Episode 8 on YouTube!

If you dream of making your own Galadriel armor, you're in luck. Lauren Does Cosplay has released a full tutorial on how she made hers so you can follow along. Watch on YouTube.


Creator Spotlight
Brilliant Creatives and Knowledgeable Voices from the Tolkien-Sphere
Looking for More Tolkien Content? This is where every week we will recommend a (hopefully new to you!) creator or community devoted to Tolkien-related content.

Love Tolkien-inspired music?

The Eye of Melian's album, Legends of Light, features amazing tracks to take you into Middle-earth. Mythologie founder, LEAH, is featured on the song, Light.

Discover More!

Do YOU have a favorite Tolkien-themed content creator?

We'd love to hear about them and check them out!
 Cosplay Stars! 
Creative Cosplayers and Performers.
ItsLOKI on DeviantArt has an amazing Bilbo Baggins Cosplay! We love how moody and atmospheric it is.

Check it out HERE.
---