There are so many ways to enhance and expand your Lord of the Rings experience. Games, music, more content than ever before … and of course, scented candles! We've found so many delightful new resources that we can't wait to share with you. 
Scroll onward to ADVENTURE!
Beacons are Lit!
Illuminating News and Headlines from Middle-earth

We've delved the depths and searched the heights, uncovering the Middle-earth news for you!

One of the big questions remaining in Rings of Power is "Where's Sauron?" or maybe "Who's Sauron?" Slate breaks down some of the top theories. Read them here.

Are you a gamer? Have you tried Lord of the Rings Online? Screen Rant details why this might be the best possible time to start. Find out why here. 


Classic Lord of the Rings monsters, remade as candles! Last week Mythologie Candles launched their Halloween-themed SHADOWS candle collection including three brand new spooky candles, each tied to a monster of Middle-earth: Orc Raid, Screeching Wraith, and Caught in a Web. Discover the scents!
Call to the Council
Find sources for discussion and connect with other Tolkien Fans!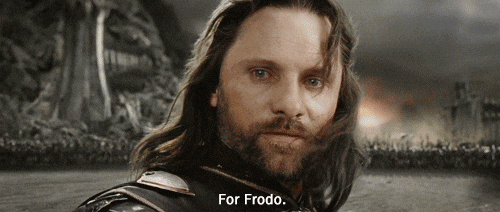 Looking for some great Tolkien-related content, entertainment, and lore?
Search no further.

Men of the West hosted a Lord of the Rings Online livestream with Nerd of the Rings and Voice of the Rings! Check out their play session here. 

Nerd of the Rings continues his Rings of Power episode breakdowns. Catch up with Episode 3 and Episode 4 on YouTube!

Rings of Power composer, Bear McCreary, shares the first of a four part series chronicling his relationship with Tolkien's material, music, and more! Read it here.
Creator Spotlight
Brilliant Creatives and Knowledgeable Voices from the Tolkien-Sphere


 
Looking for More Tolkien Content? This is where every week we will recommend a (hopefully new to you!) creator or community devoted to Tolkien-related content.

Are you a teacher? Or perhaps a parent who wants to introduce more fantasy into your children's lives? We've got a great resource for you. 

Teaching with Magic is "An Exploration of Pedagogy, Childhood and Adolescent Readership, and Fantasy Literature."

Founder and educator Elise says the blog's focus is, "teaching and the various ways that we can use fantasy literature in the classroom (for all ages). I use many examples from fantasy literature, including Tolkien."

Check out the site!
Cosplay Stars! 
Creative Cosplayers and Performers.



Kelly
@As.ItSeams
posted this delightful Eowyn Cosplay, and we LOVE IT!
Check it out
HERE
.    
---