Our New Candle 'I Am No Man!' is HERE in a Limited Batch to Celebrate Mother's Day!
"It's light and refreshing! The floral is not dominant. I can totally
picture Eowyn with this scent!"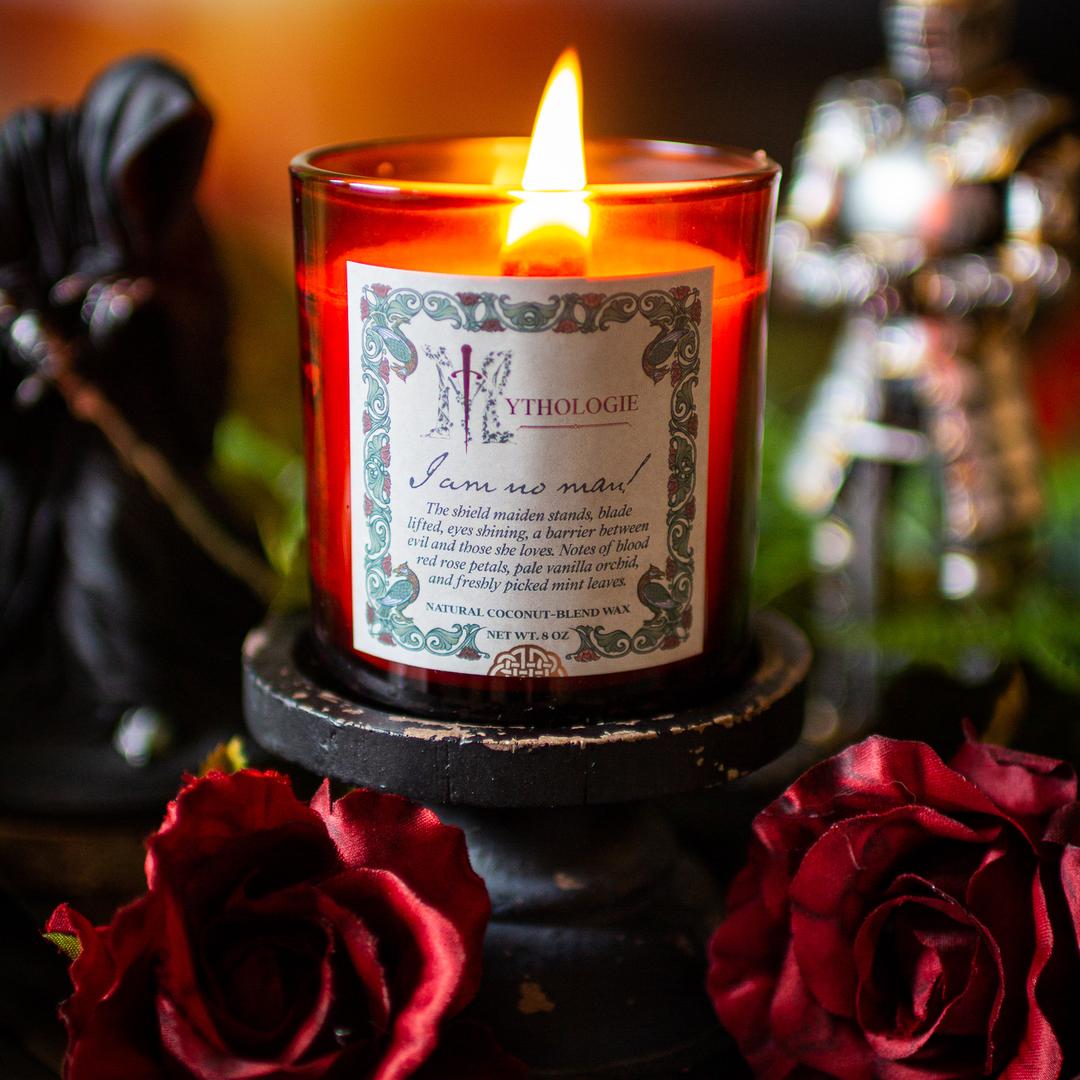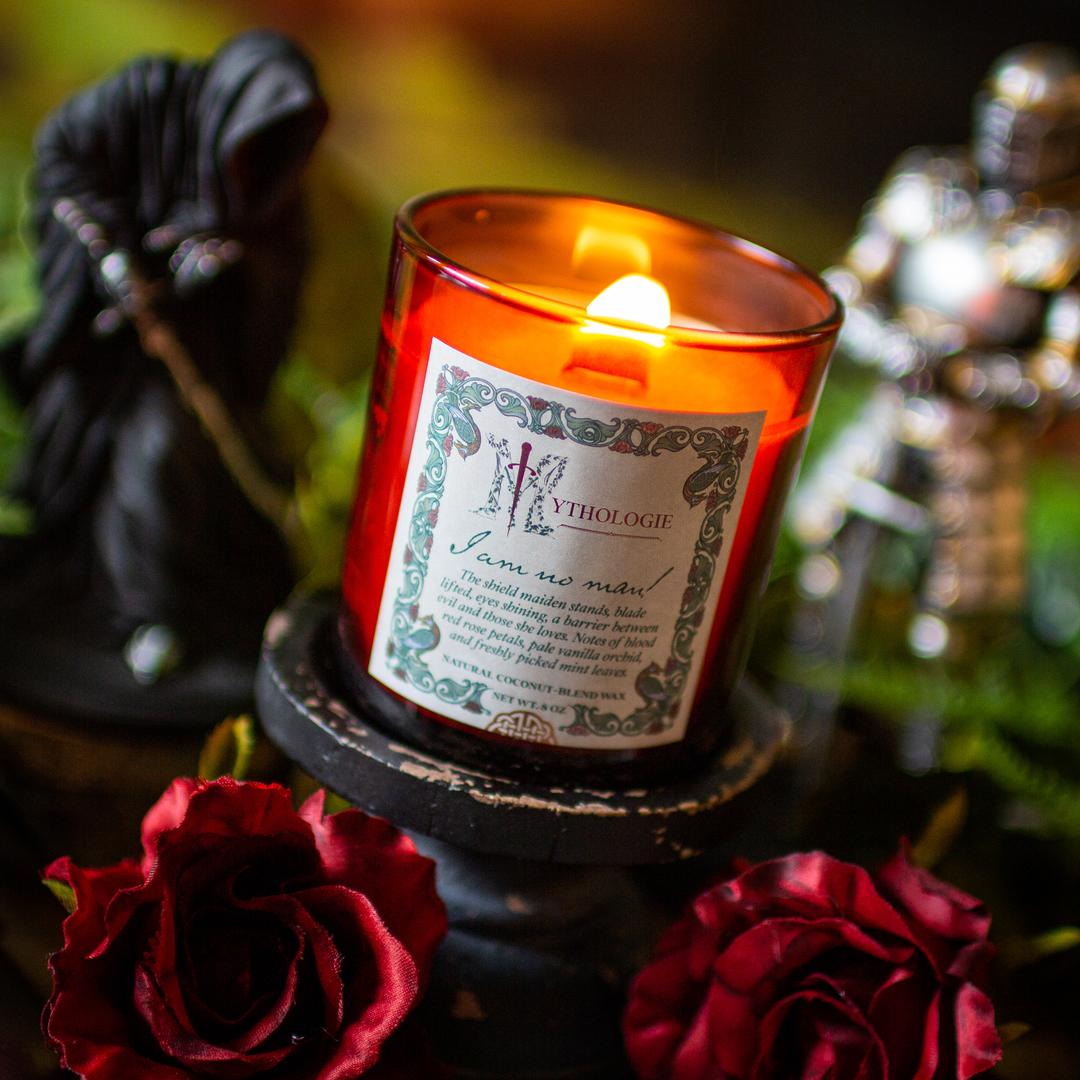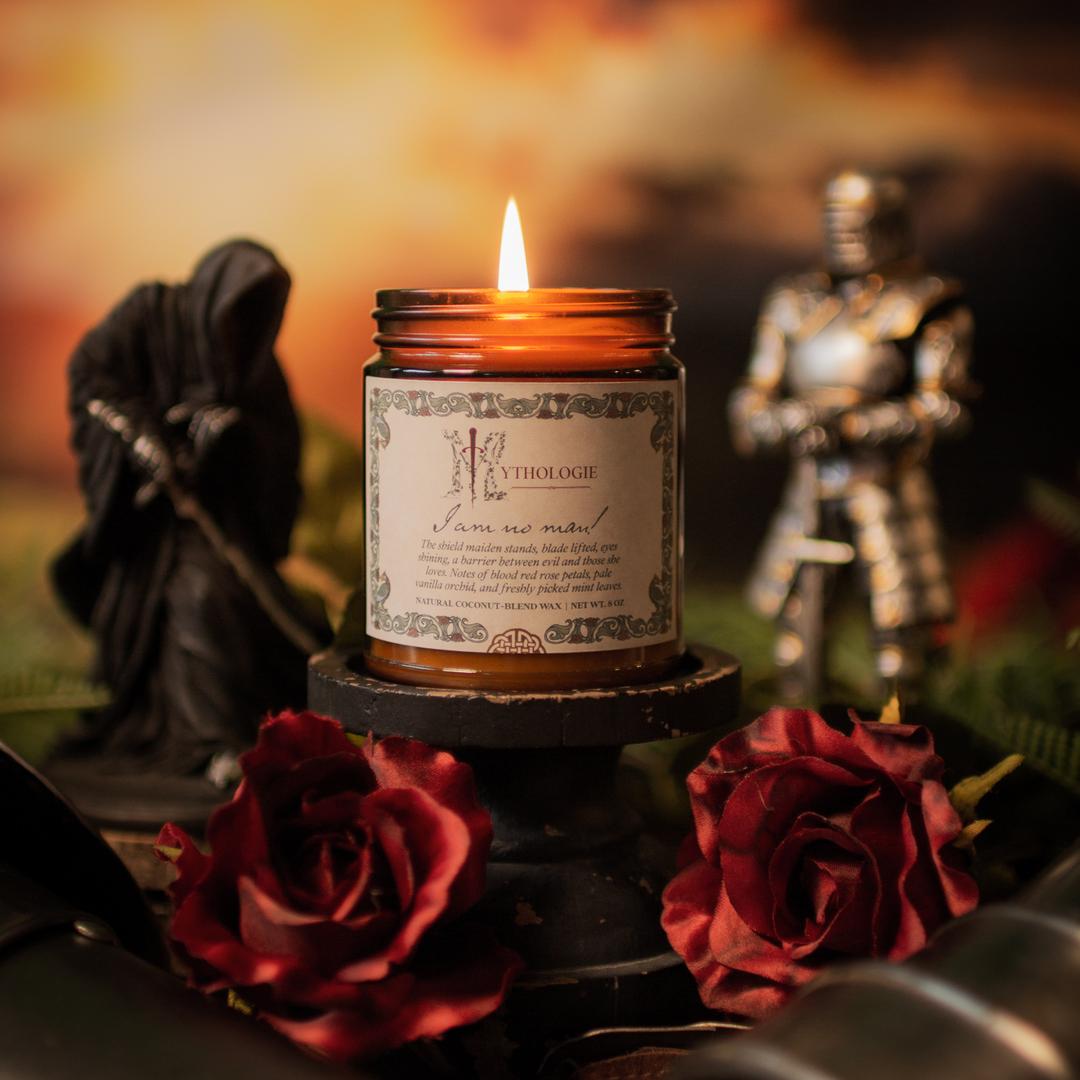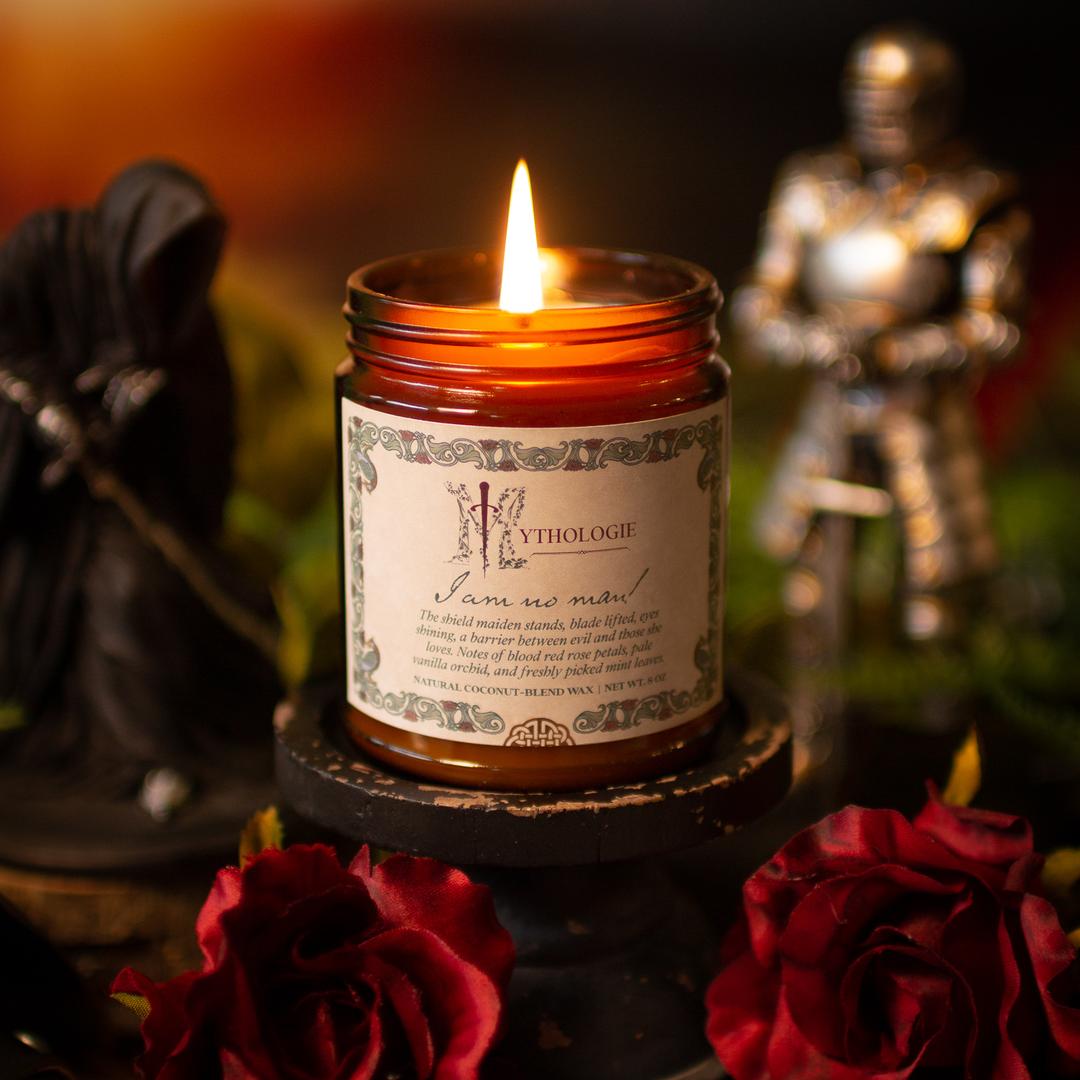 Mood: The shield maiden stands, blade lifted, eyes shining, a barrier between evil and those she loves.
Smells like… blood red rose petals, pale vanilla orchid, and freshly picked mint leaves.
Mood: The shield maiden stands, blade lifted, eyes shining, a barrier between evil and those she loves.
Smells like… blood red rose petals, pale vanilla orchid, and freshly picked mint leaves.
"Delicate rose is perfectly balanced by a hint of vanilla orchid and mint - it's not overpowering at all. It smells fresh & passionate - I LOVE it. 'I Am No Man' really evokes the strength, courage, and gentleness of Eowyn. 🖤⚔️

"


- Jenni (Mythologie Community Manager)
I Am No Man!
The clamor and cries of battle rise above the scorched earth. A shadow passes over the field. Men cower in its wake as a shrill, cold cry splits the air. The beast lands, claws piercing the earth. Unfortunate souls writhe in agony, crushed beneath its bulk. Its wings extend. Its dripping maw opens to let out another unholy scream. No man stands against it.
A lone figure steps forward. A beam of sunlight escapes the oppressive pall of clouds to shine upon glinting armor. The field falls silent as a sharp sword extends towards the beast.
"Go no further, foul fiend. You have no place here. These warriors are not your prey." The clear voice summons hope to the wounded and stirs the frightened to action. Men stand once more, no longer cowed by the monster's presence.
The beast cries out again. Defiance and contempt oozes from its rider's words. "Who are you to challenge one who no man can endure?"
In response the warrior removes her helm. Golden hair cascades around her, catching in the breeze.
No man stands against the monster, but she is no man.
Why Choose Mythologie Candles?


⚔️ We are a small, family-run business that believes in bringing fantasy lovers together and adding extra FUN into everyday life!


🕯️ We custom-blend our unique fragrances specifically for fans of fantasy, whether you want to be instantly transported to another world, or want a more immersive book-reading experience, dinner party, or tabletop gaming sesh!


🐉 Our fragrances are phthalate-free and pet-friendly. Many who normally get headaches from store-bought candles have no problem with ours!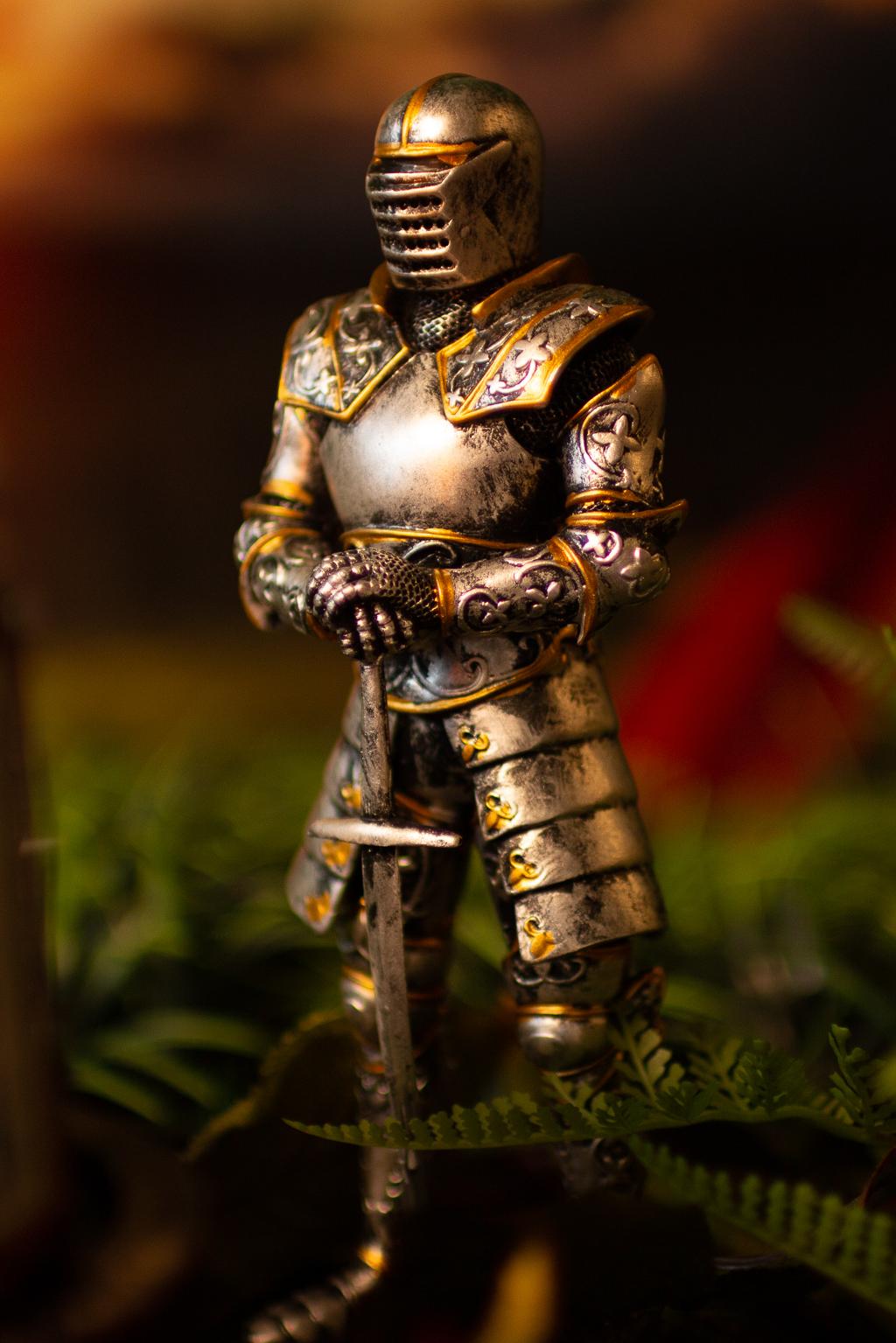 Regular:

8 oz of coconut blend wax
Vessel: Amber glass jar + black metal lid
Wick: Lead-free cotton wick
Burn Time: 50+ hours of burn time!
Dimensions: 3"x 2.8"




Sample Size:

2oz of coconut blend wax
Vessel: Aluminum Travel Tin
Wick: Cotton
Burn Time: 10-15 hours!
Dimensions: 1.5" x 1.92"




Wax Melts:

Approx. 3oz of a specially formulated coconut blend wax just for wax melts
Comes in a plastic clamshell
20+ hours of fragrance time

Wax: Each candle is made from premium coconut-blend wax, which is a sustainable & renewable source!




Wicks: We use cotton wicks that are always lead-free in our regular candles and sample packs which are sourced from a supplier that plants new trees from a percentage of their sales!




Fragrances: Unique fragrances, not found elsewhere, and always phthalate-free. Made with premium blended non-toxic fragrance oils & essential oils.

For the first burn, let the candle burn for up to 3-4 hours - or until the melted "pool" reaches the edge. (Typically 1-2 hours for a 2oz sample size)




Clear any debris from your candle before burning, including any soot build-up on the wick. This will help your candle to last longer and burn cleaner! Never burn near anything flammable.




Always place your candle on a non-flammable surface! All candle vessels will get hot - be sure to place your candle on a proper candle holder or surface that will not burn or ignite.




Never leave a candle unattended! In addition, be sure there is nothing nearby your candle that can ignite (hairspray, a wall, paper, a lamp, etc.)

PROCESSING TIMES

Every candle is hand-poured and made to order just for you! We may not be as fast as Amazon, but we promise it will be worth it! We will always update you via email.




SHIPPING

We ship worldwide! Please note that shipping candles is pricey compared to other online products because candles are heavy! All rates are calculated directly by the carriers and are discounted rates. We will continue to work to get you the best shipping prices humanly possible! Thanks for supporting small business ❤️




Orders within the U.S. may take up to 7 days to arrive after shipping. Orders to Canada may take up to 21 days depending on carrier and customs.

For more information, please see our Shipping Policies.




RETURNS & EXCHANGES

Your satisfaction matters most to us!

Eligible items may be returned or exchanged within 30 days of receiving your order. Please review our Return Policy for detailed information.

What if I don't like the candle I ordered?

Buying candles online can be hard and sometimes a scent just isn't the way you imagined it would be. Not to worry! If you're not a fan of the candle you received, reach out to us at care@mythologiecandles.com and we will help you find something you love instead. You can ship the candle back to us and we'll help you find a scent you like better, at no cost to you!


What do I do if my order arrives damaged or melted?

We've got you! In the rare occurrence that something goes wrong with your order, we will make it right! Get in touch at care@mythologiecandles.com and we'll ship a replacement (and even a little extra!).