Glad tidings for Lord of the Rings Fans!
Like Gandalf returning to turn the tide, Mythologie Candle's Middle Earth themed offerings will be reborn.
The classic Tale-Inspired kit will now be ...
Some candles will stay the same.
Some will be renamed.
Some will be reborn. 
So what heroic candles will make up the Fellowship?

⚔️ The Ranger remains the Ranger. ⚔️
⚔️ King of the Wood Elves will be renamed The Elf (but will have the same fragrance). ⚔️
⚔️ Wizard's Pipe Weed will be renamed The Wizard (but will have the same fragrance). ⚔️
... and they will be joined by 3 new companions.
Are you ready to meet our epic new fragrances?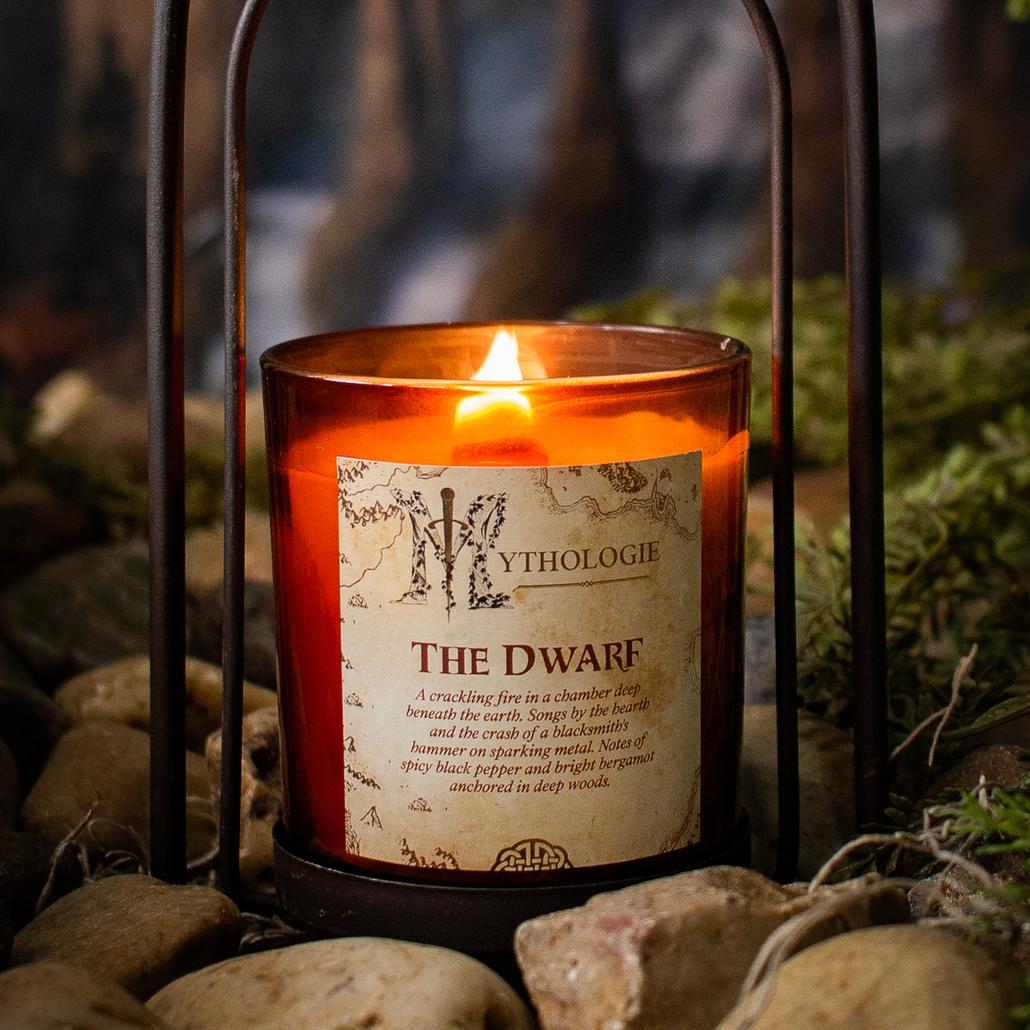 A crackling fire in a chamber deep beneath the earth. Songs by the hearth and the crash of a blacksmith's hammer on sparking metal. Notes of spicy black pepper and bright bergamot anchored in deep woods.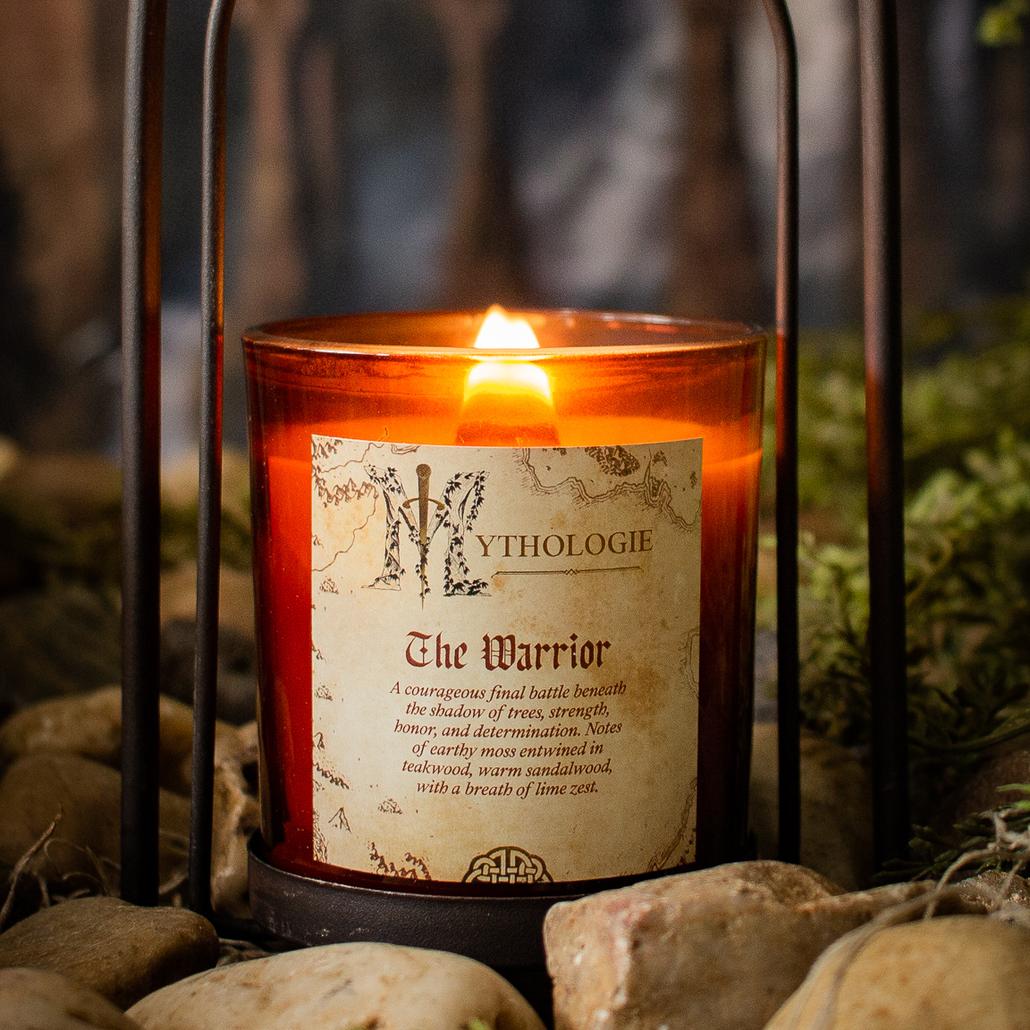 A courageous final battle beneath the shadow of trees, strength, honor, and determination. Notes of earthy moss entwined in teakwood, warm sandalwood, with a breath of lime zest.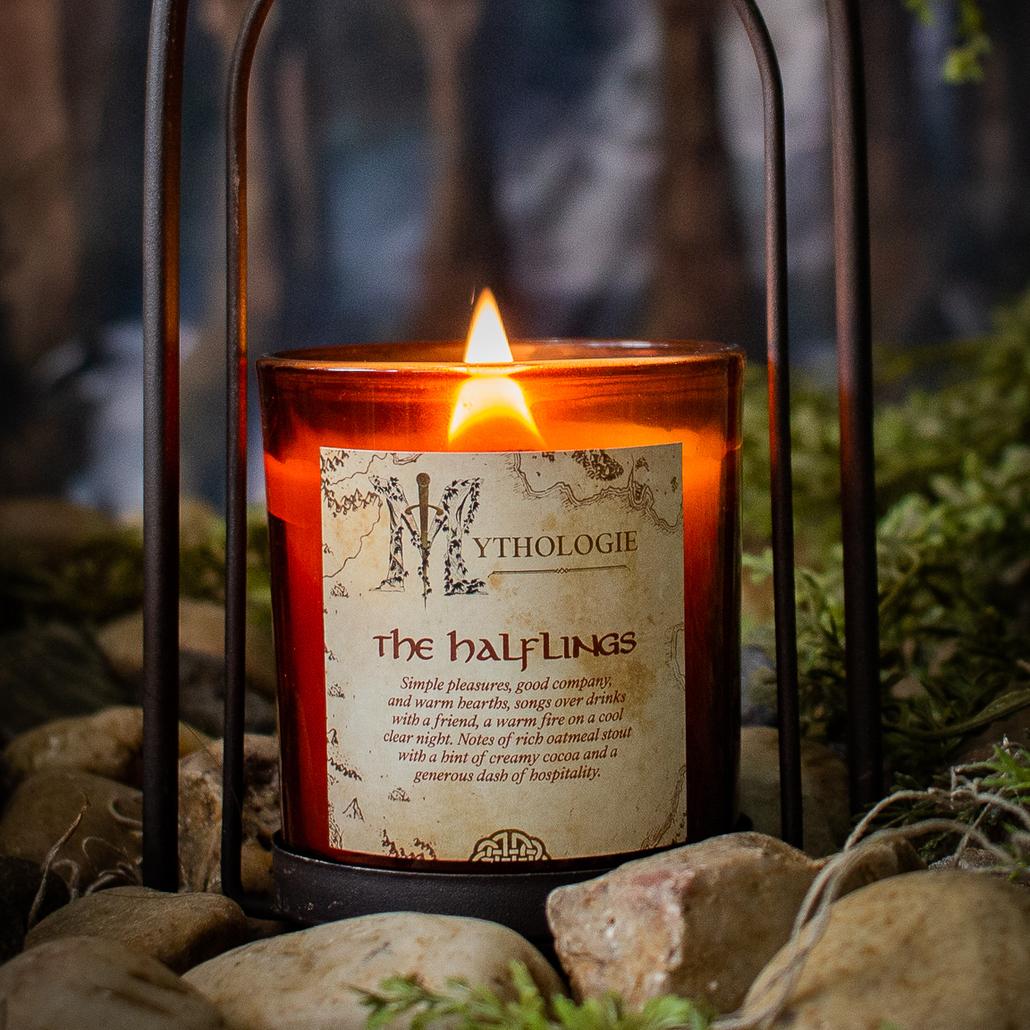 Simple pleasures, good company, and warm hearths, songs over drinks with a friend, a warm fire on a cool clear night. Notes of rich oatmeal stout with a hint of creamy cocoa and a generous dash of hospitality.
But our Mythologie Elves are wily … for another candle have they forged in secret. This candle will be revealed as a bonus candle at check-out.
What about Double Breakfast, Bearded Tree, and Bree's Spice Market?
These candles are ascending to the Guild Candle Vault as Guild exclusive candles.
👀 Keep your eyes open for more information regarding the Guild and its many benefits. 👀