Top 5 Mythologie Candles
(according to our Mythologie Heroes)
Here at Mythologie we could NEVER choose a favorite candle. We love every one of them from the mystical Alchemist to the earthy Cave Troll. 
That said, a lot of you have your favorites, so in this post, we're going to count down the Top Five Mythologie Candles, based on which ones you heroes snatch off our shelves. 
Do you have a prediction for the top slot? Only one way to find out. 
Read on ...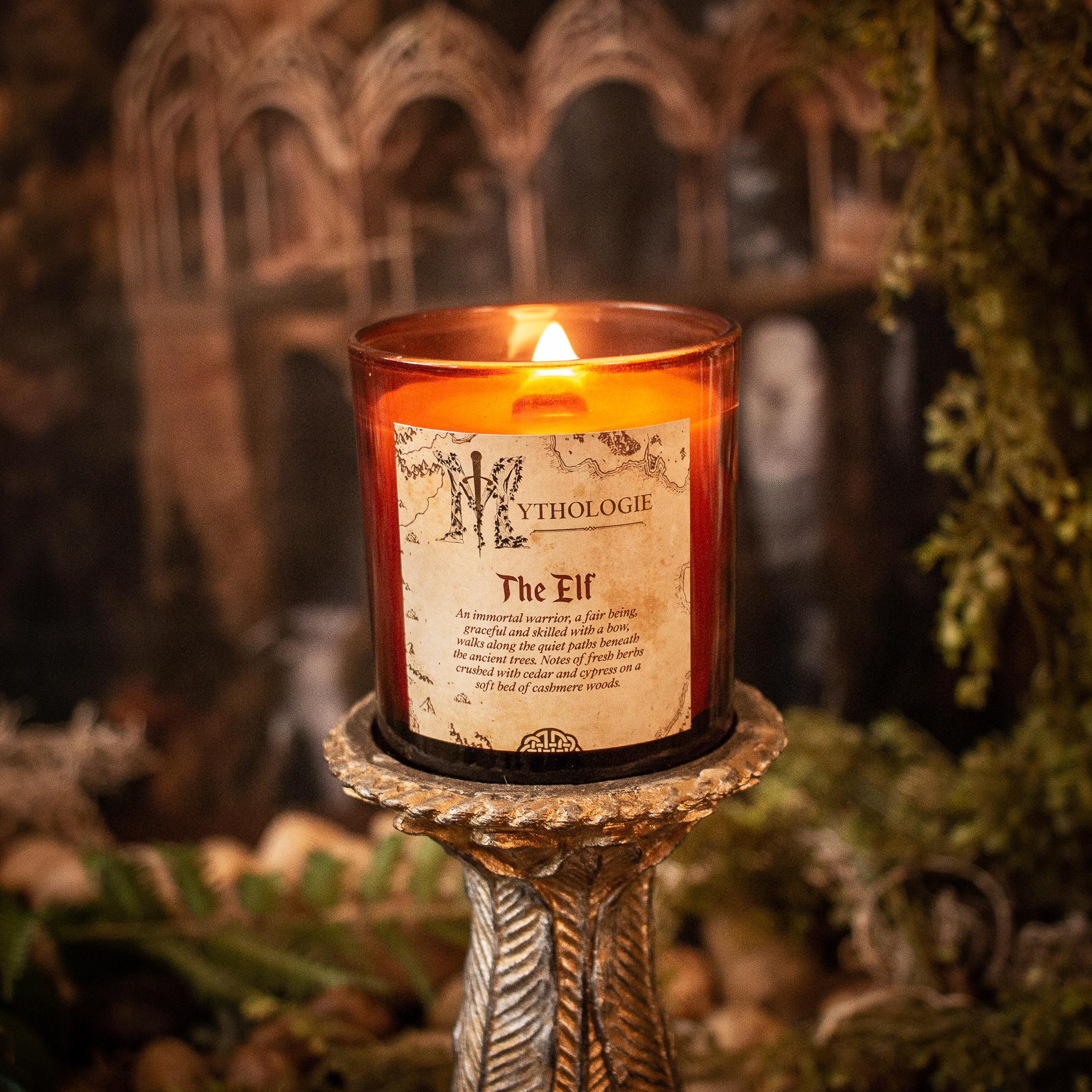 5. The Elf (formerly King of the Wood Elves)
We've reached the halfway point of our list, and a lovely candle awaits us! With this candle, you will be transported to a world of woodland halls, distant lights off the dark path, and elegant elven princes.
Mood: An immortal warrior, a fair being, graceful and skilled with a bow, walks along the quiet paths beneath the ancient trees.
Smells Like: Fresh herbs crushed with cedar and cypress on a soft bed of cashmere woods.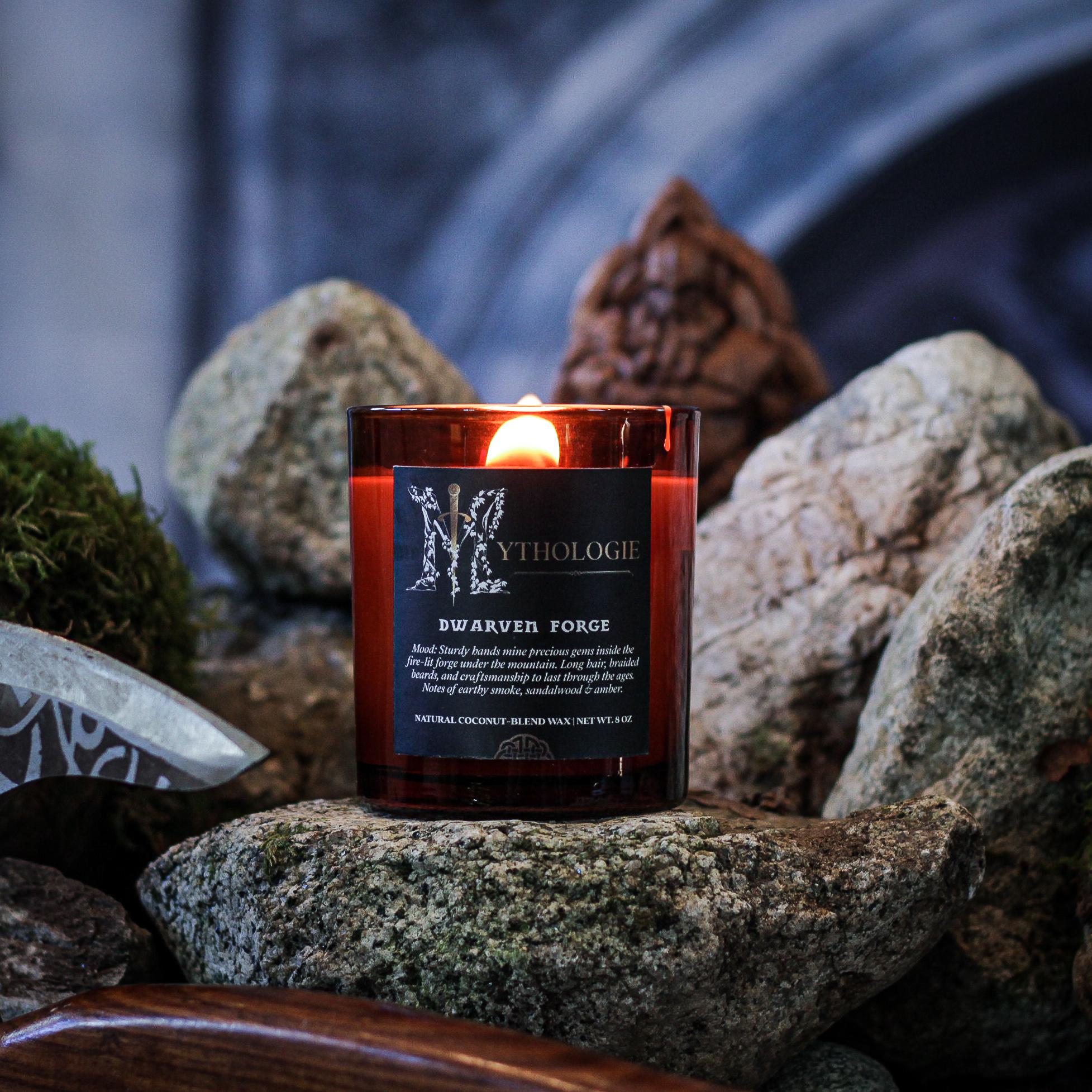 4. Dwarven Forge
On this list, the Dwarves actually beat the Elves! Gimli would be proud. 
Mood: Sturdy hands mine precious gems and gold inside the fire-lit forge under the mountain. Long hair, braided beard, and craftsmanship to last through the ages.
Smells Like: Earthy smoke, sandalwood, leather, musk & amber.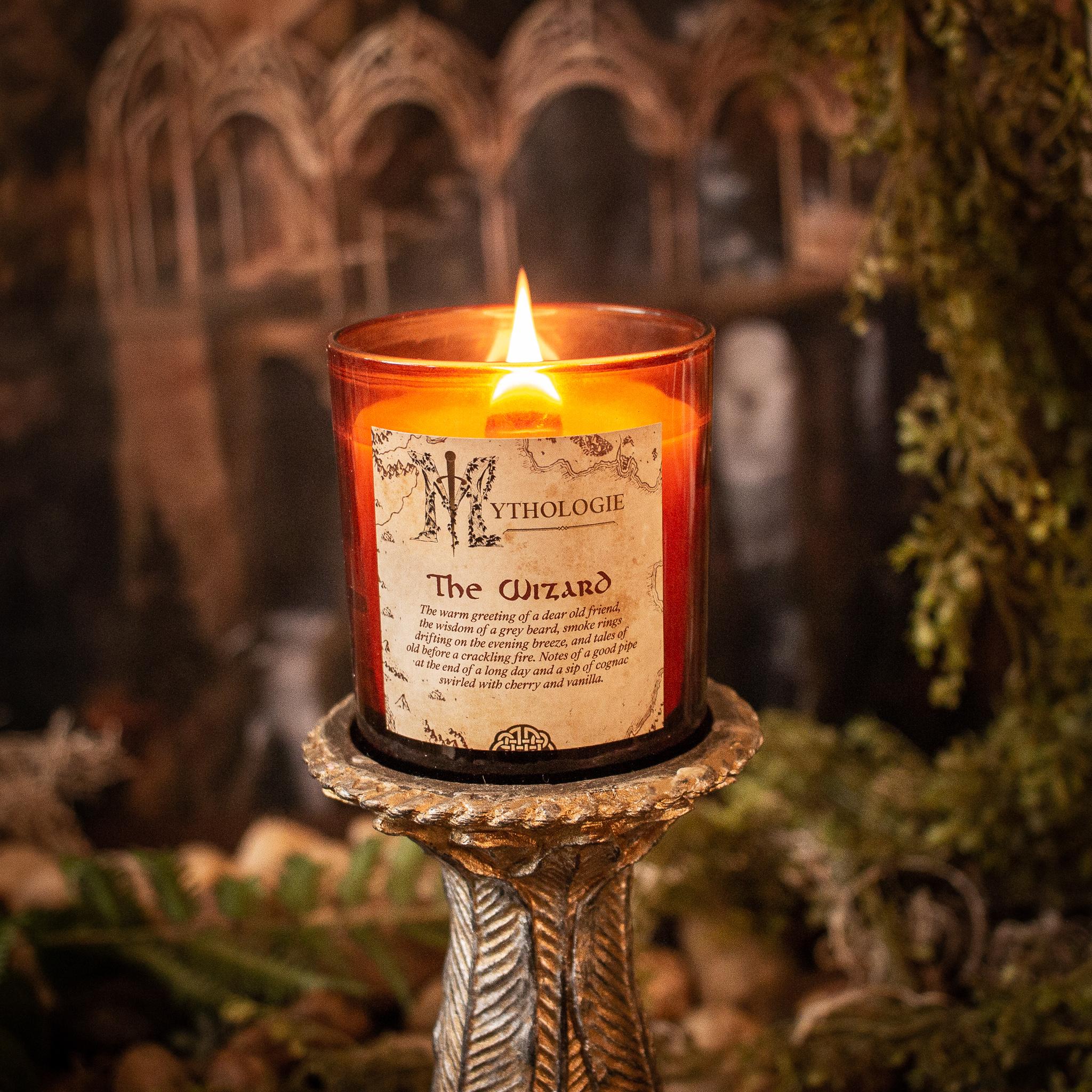 3. The Wizard (Formerly Wizard's Pipe Weed)
We're now in the top three, and the Bronze Medal goes to our Wizard-themed candle. This scent is one of our favorites, sweet but not cloying, rich and friendly, like a visit with an old friend. 
Mood: The warm greeting of a dear old friend, the wisdom of a grey beard, smoke rings drifting on the evening breeze, and tales of old before a crackling fire.
Smells Like: A good pipe at the end of a long day and a sip of cognac swirled with cherry and vanilla.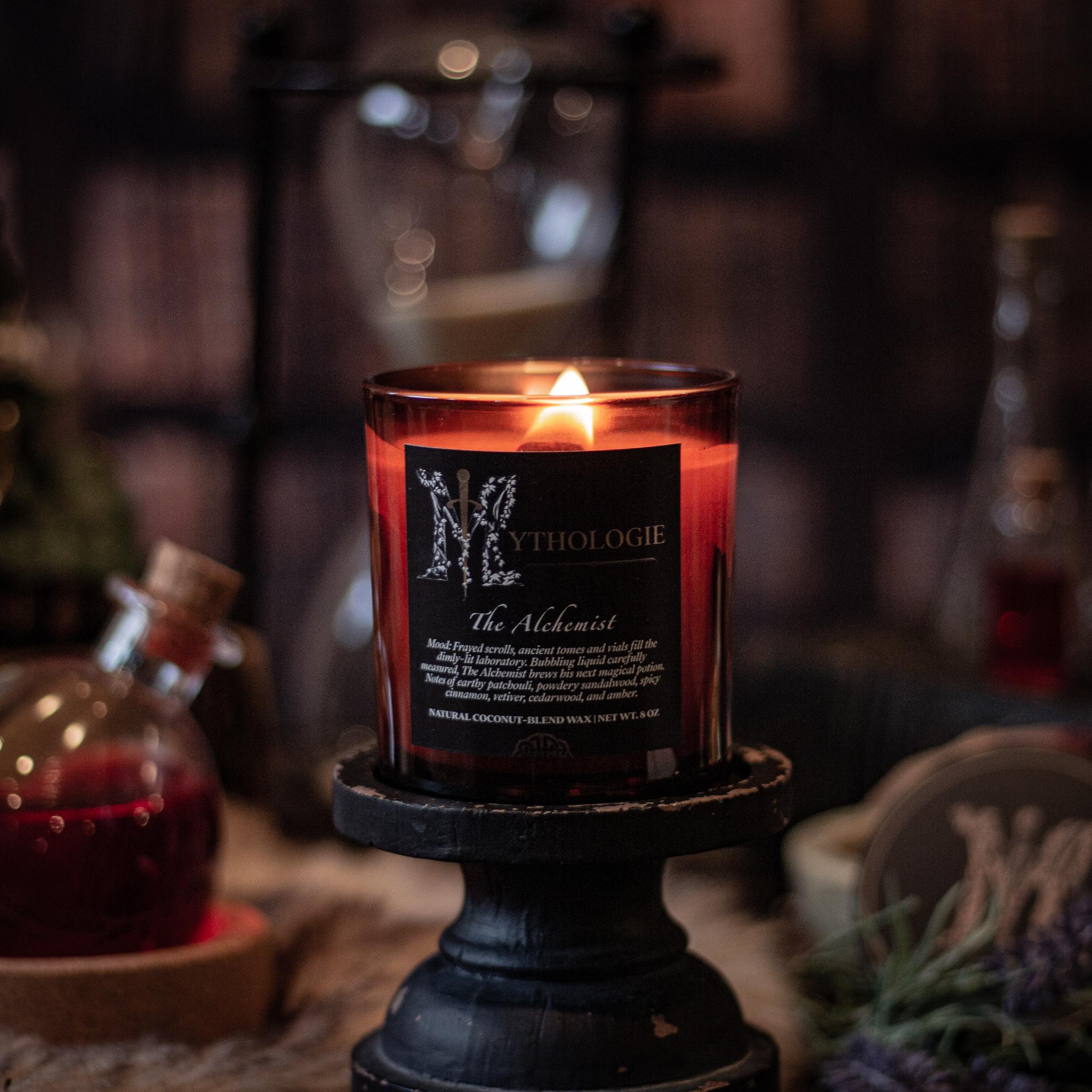 2. The Alchemist
A mysterious scholar takes second place. It's definitely deserving of the silver. The Alchemist is a potent fragrance that will fill your living space with delightful, mystical aromas.
Mood: Frayed scrolls, ancient tomes and vials fill the dimly-lit laboratory. Bubbling liquid carefully measured, The Alchemist brews his next magical potion. 
Smells Like: earthy patchouli, powdery sandalwood, spicy cinnamon, vetiver, cedarwood and amber.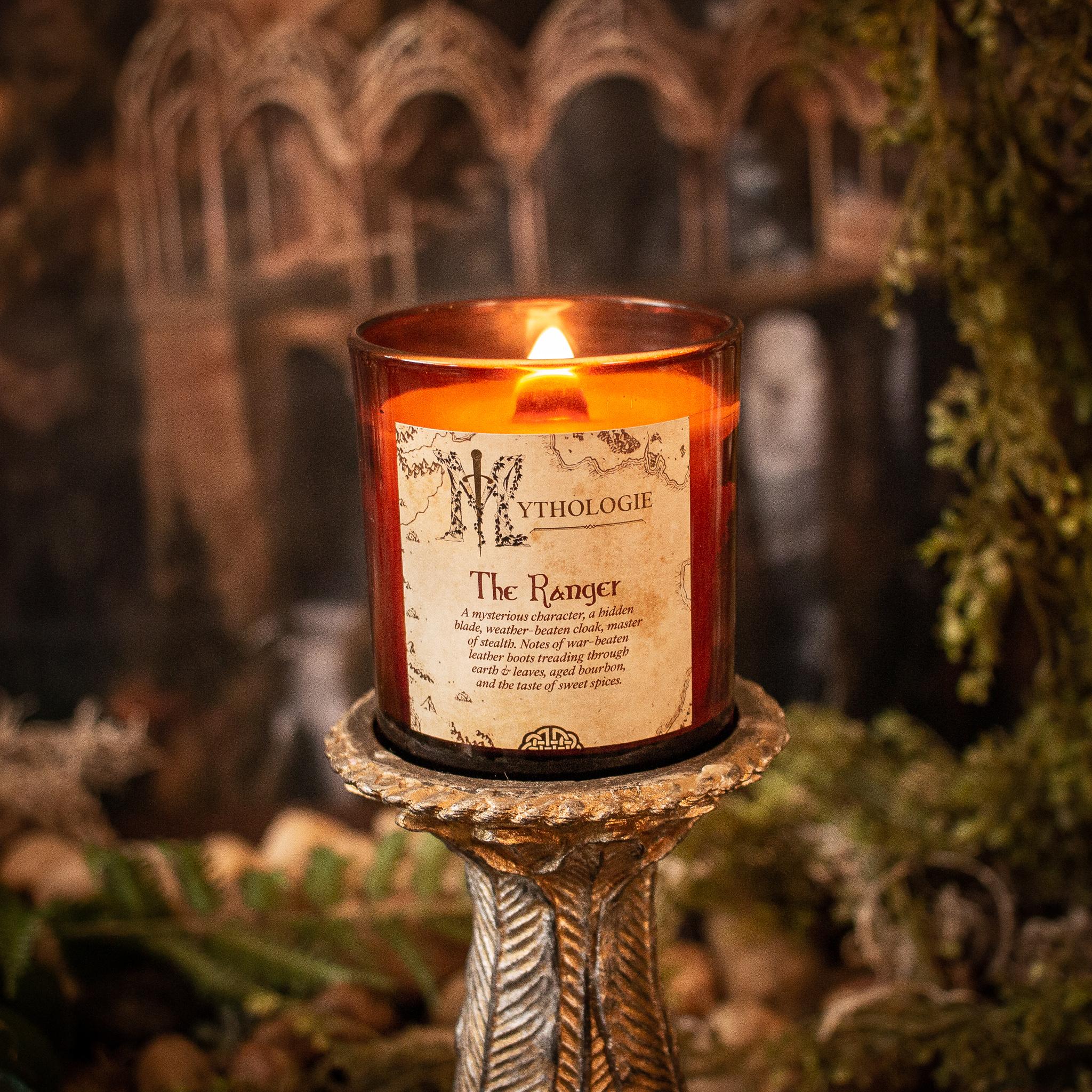 1. The Ranger
And here it is! Our most popular candle fragrance is the rugged but soothing presence of The Ranger. It's because of Aragorn, isn't it? We can't really fault you for that. 
Mood: A mysterious character, a hidden blade, weather-beaten cloak, master of stealth.
Smells Like: War-beaten leather, earth & leaves, aged bourbon with notes of citrus, clove, cinnamon, sweet vanilla 
This scent is also available as a roll-on fragrance.

Did the list surprise you? Did your favorite make the top ten? These lists can change as new candles are introduced, so we may end up doing another list in the near future. Who knows what candle will be on the top next time?