Candles are a huge passion of mine. But not just candles... my real passion is creating scents that match a magical theme or scene, and bringing imagination into reality!

I'm first a singer/songwriter, and I create Celtic folk music, and this all began when I released a medieval-fantasy winter album called Ancient Winter.

I wanted to create a truly immersive listening experience, and the idea of combining a scent with music popped into my head. I thought, "that would be a really cool multi-sensory experience!"

So I went to work in my kitchen. For about a month, my kitchen looked like a candle laboratory had exploded, there was stuff everywhere!

This photo below wasn't even that bad, there was a lot more stuff all over my house. It practically covered every surface as I delved into the world of candle making.

I tested many types of wax, vessels, fragrance oils, and wicks!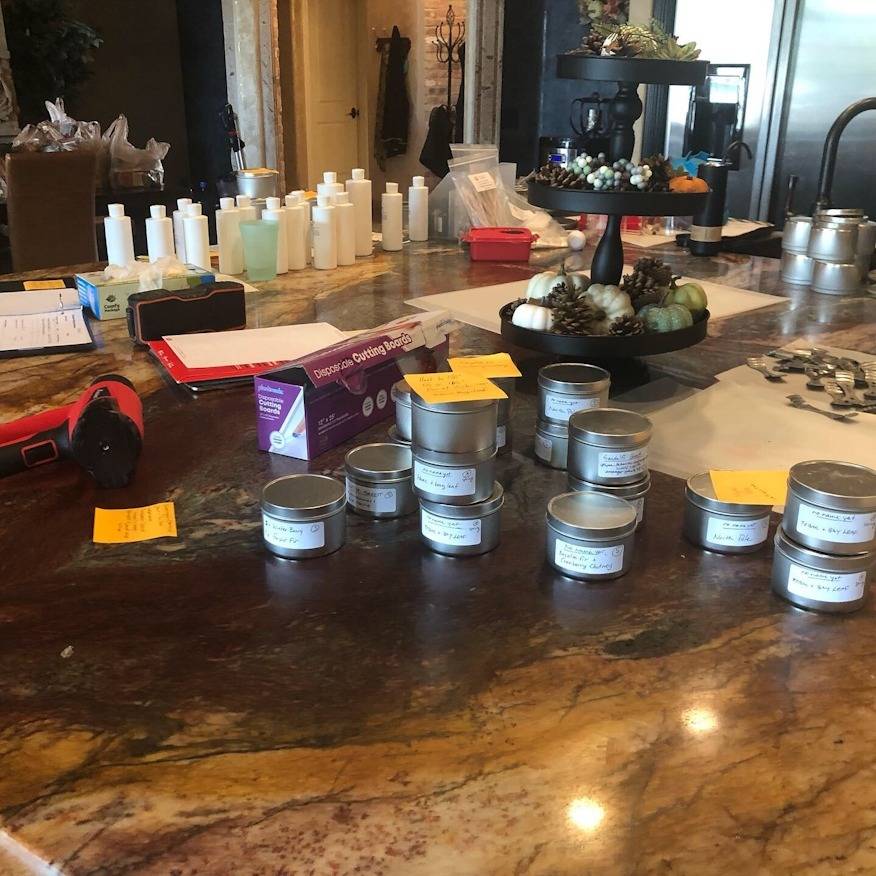 Me in the kitchen with my three girls (I also have 2 boys!), testing, testing, testing!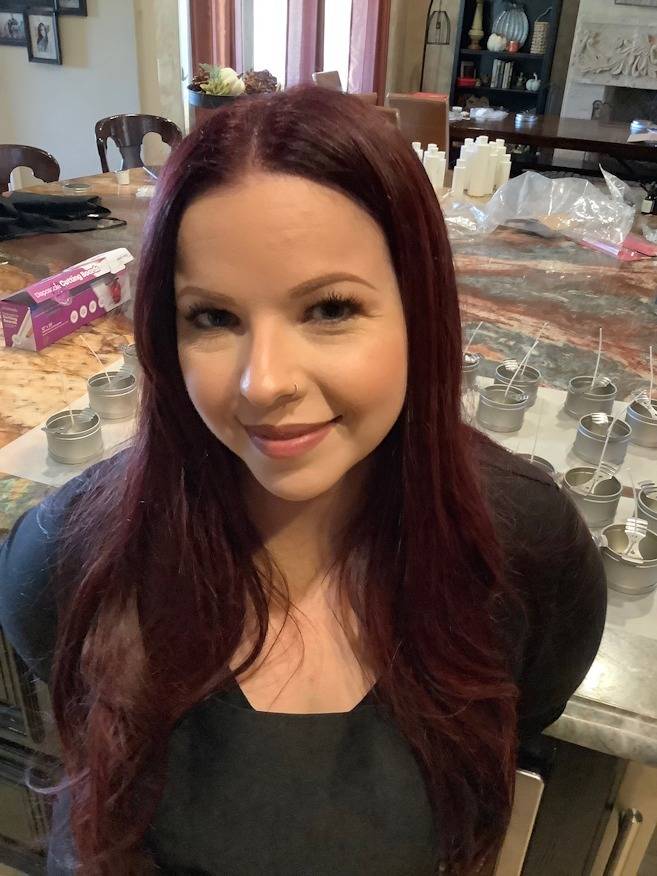 ---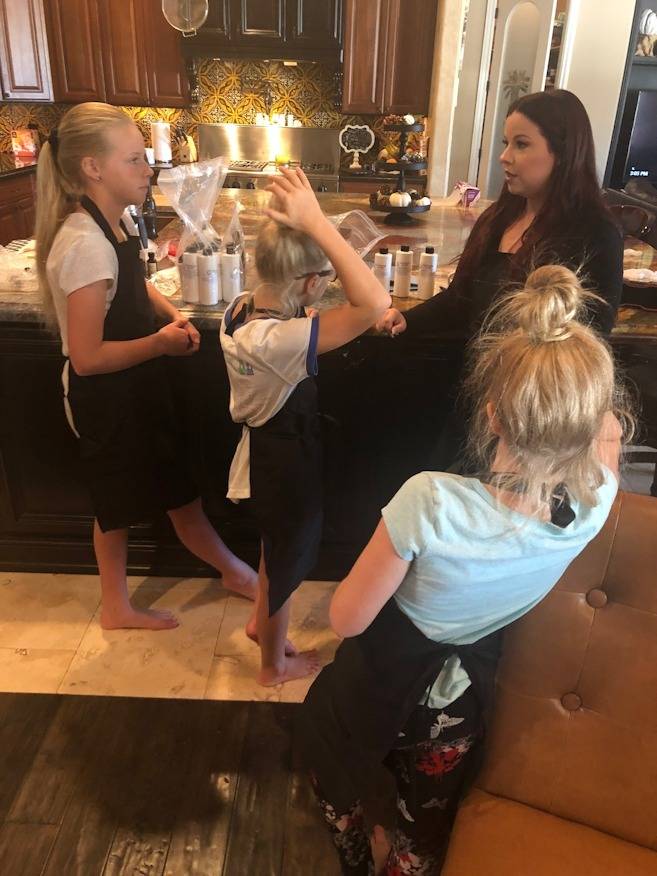 The first ever collection, 'Ancient Winter' to match my album!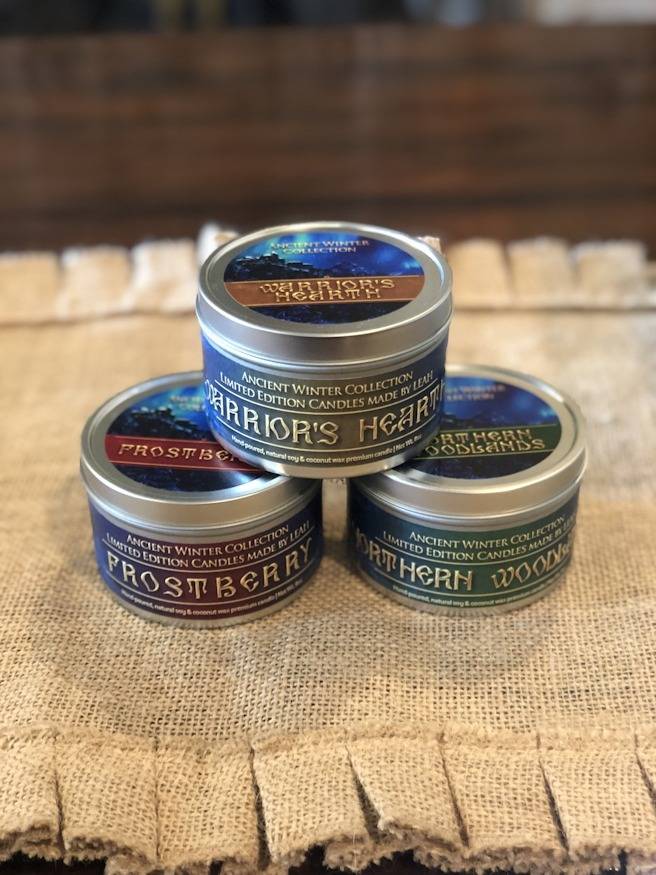 ---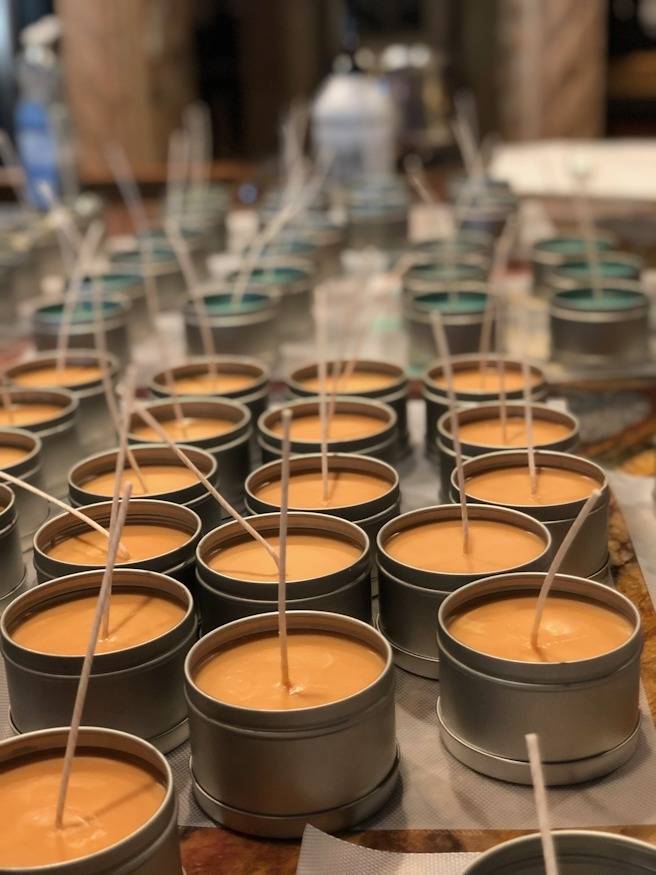 After my album launch, I had fallen in love with creating fantasy-inspired candles and I realized this was something... special. That's when I decided to launch Mythologie Candles as it's own brand.

Early in 2020, we launched a little pre-order test to see if anyone would be interested in our Lord of the Rings inspired collection.

The feedback was so overwhelming and we knew we had something special, so we proceeded with BIG PLANS.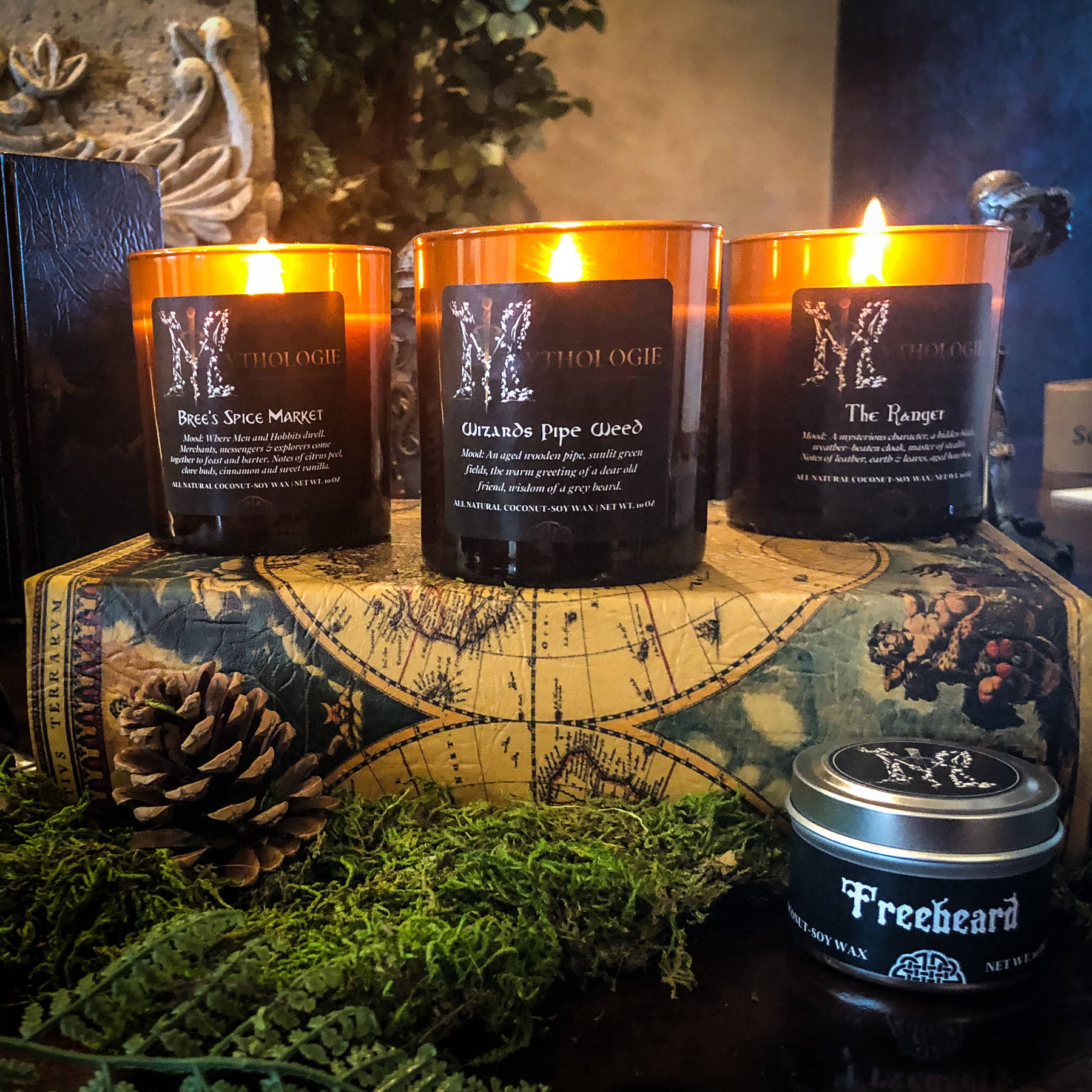 We officially launched in March of 2020 -- Yes -- THAT month! 😳

We didn't know what would happen or how we would be affected - and we certainly were!

Right out of the gate, we simultaneously experienced this electrifying response to our candles AND we had to deal with major supply chain issues because of the-thing-that-shall-not-be-named. 😅 We had JUST moved into a brand new 2500 sqft warehouse as well, yes, we went from my kitchen to a big warehouse!

Based on that feedback, I knew in my soul Mythologie Candles would become a household name for all fantasy lovers.

Despite those huge obstacles, we persevered and our amazing, supportive customers were incredibly understanding and patient! Some even waited up to six weeks to receive those first candles -- (if that was you - God bless you!).

After that very trying time, we were able to hire and produce our fantasy candles at record speed!

We now currently make several thousand candles every day! 🔥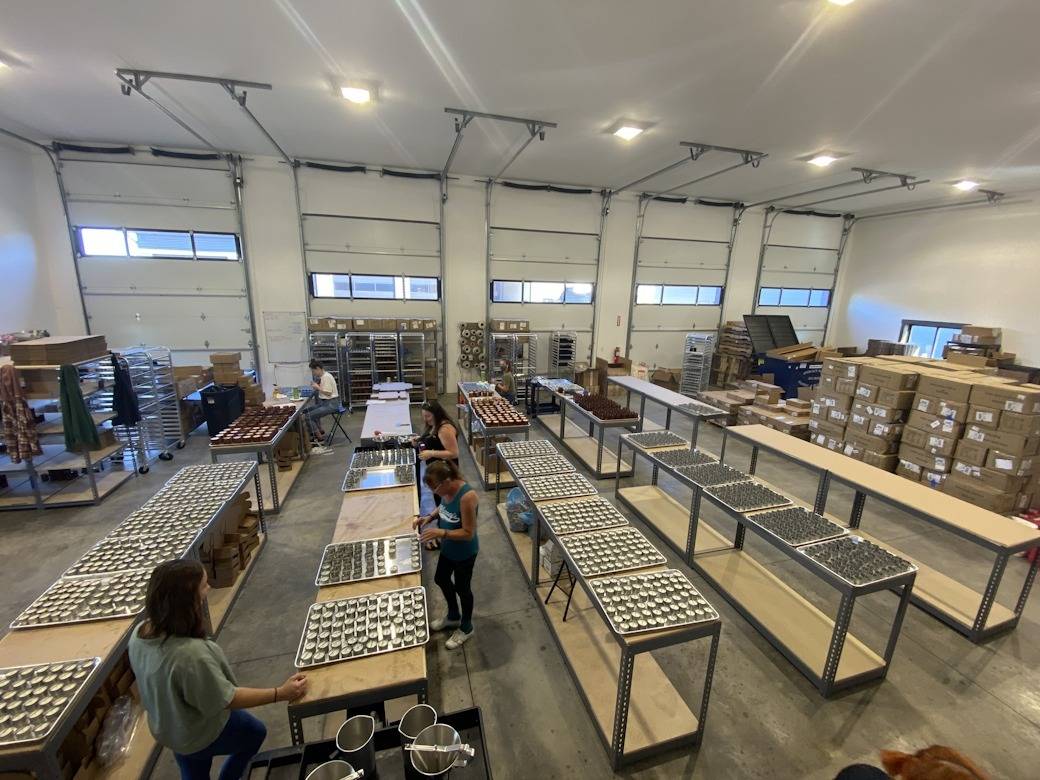 Here's just a few of our candle-making elves!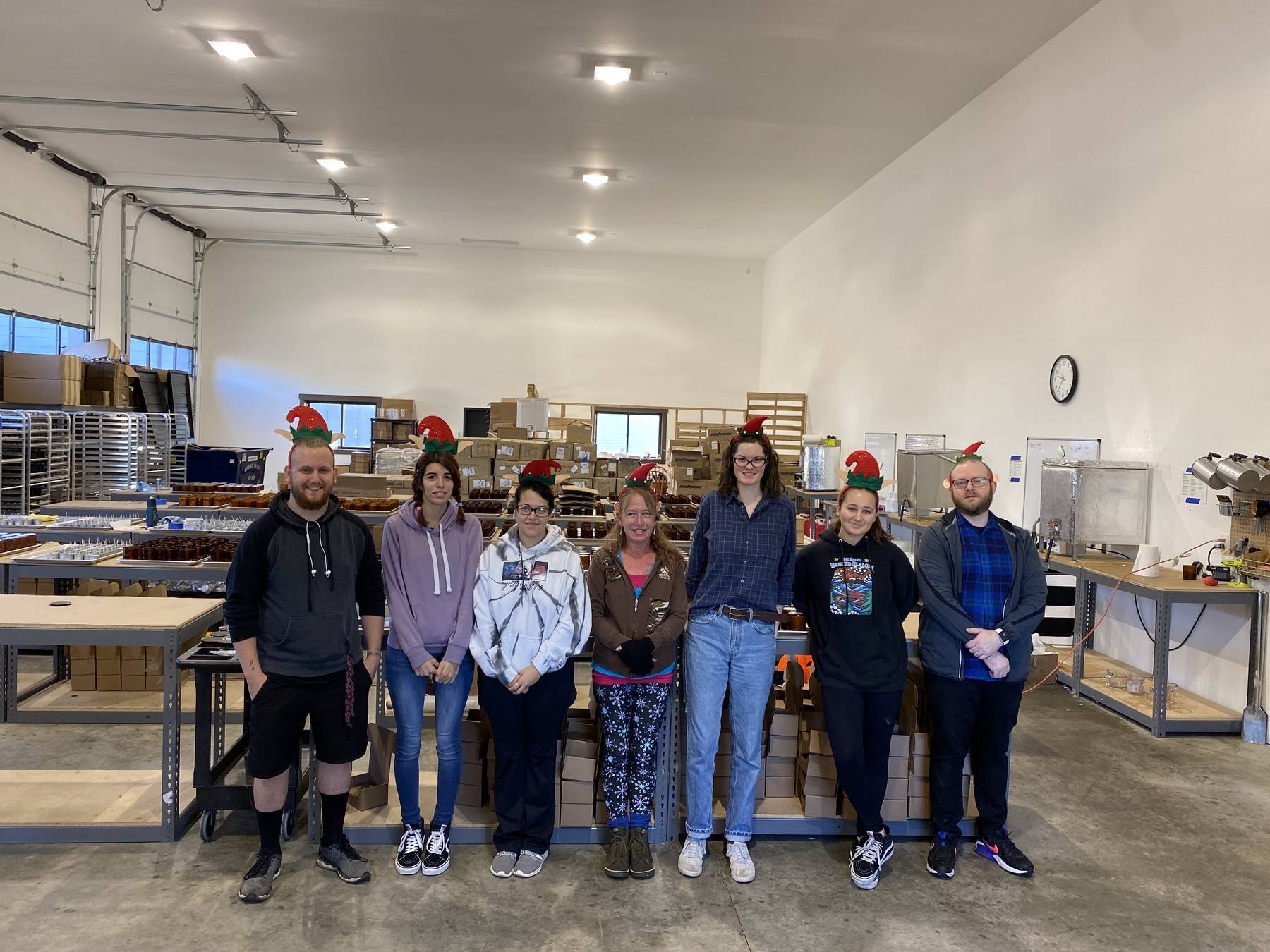 There's so much more to the story, but as this is getting a little long, I'll save some of the adventures for another time.

I just have to say... you are awesome if you're still reading this! Your love of fantasy and desire to make your home a castle is the reason why we do this!
P.S. If you haven't done so yet, we have a private Facebook group to discuss the candles, new ideas, etc! We'd love to have you!
---
15 comments
---
---