Our Founder, Leah, Talks about Her Inspiration for the Cottagecore Collection.
You might be wondering, "What is Cottagecore?"

First, the word "core" is a 90's term which means genre. There are many out there. So when you hear Cottagecore, or see that hashtag - you can instantly connect with the heartbeat of what that means. We all can picture and imagine that similar feeling and aesthetic.

Cottagecore is a nostalgic celebration of simpler times mixed with a bit of dreamy English country romanticism. Today things are so fast-paced. We have fast food, fast fashion, and hustle culture. Cottagecore is the antithesis of all that. It's about slow living, slow food, and more meaningful moments.

The moment you pick herbs from your kitchen garden and brew your own tea. It's the deep breath you take whilst drinking in the landscape of green rolling hills and stone fencing in the English countryside. The peace and tranquility of a cherub fountain inside a secret walled garden with butterflies, bumblebees, and hummingbirds.
It's an idyllic cottage life in the forest with hedgehogs and squirrel friends.

It's a real or imaginary moment of serenity.

Here are a few images I picked that evoke the Cottagecore feeling...
I love Cottagecore because it's a slice of heaven that makes me feel blissful.
I just HAD to create some candles that complement this blissful feeling and I think we've achieved that with three new Cottagecore scents!
Explore our Cottagecore collection!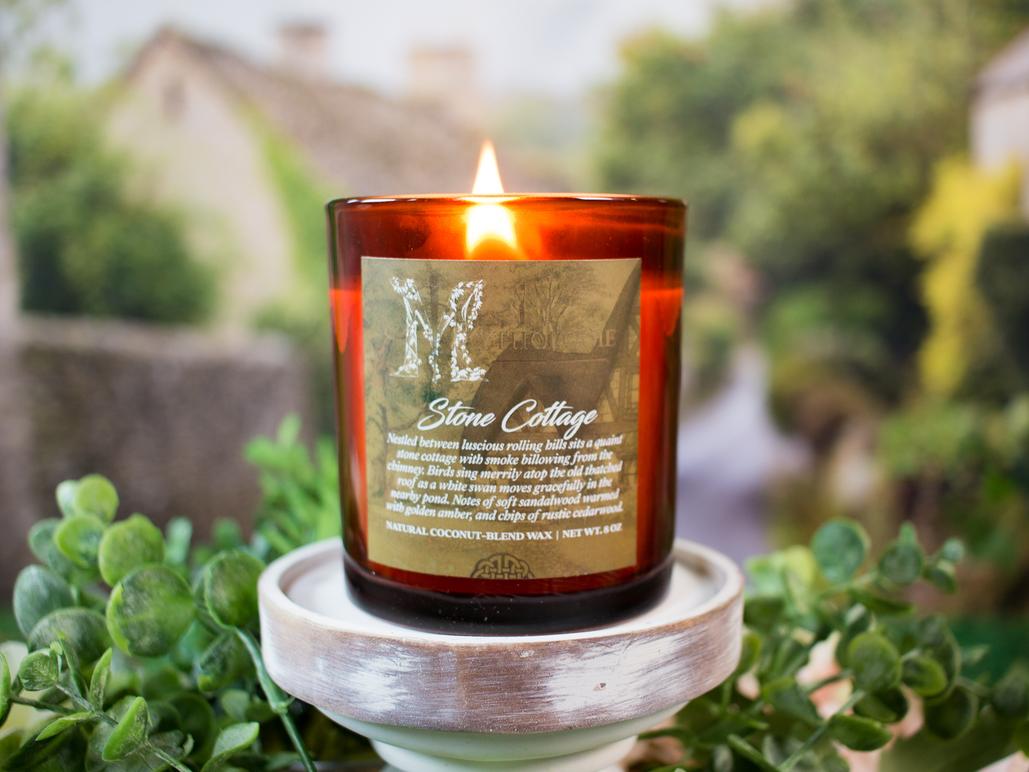 STONE COTTAGE
 Notes of soft sandalwood warmed with golden amber and chips of rustic cedarwood.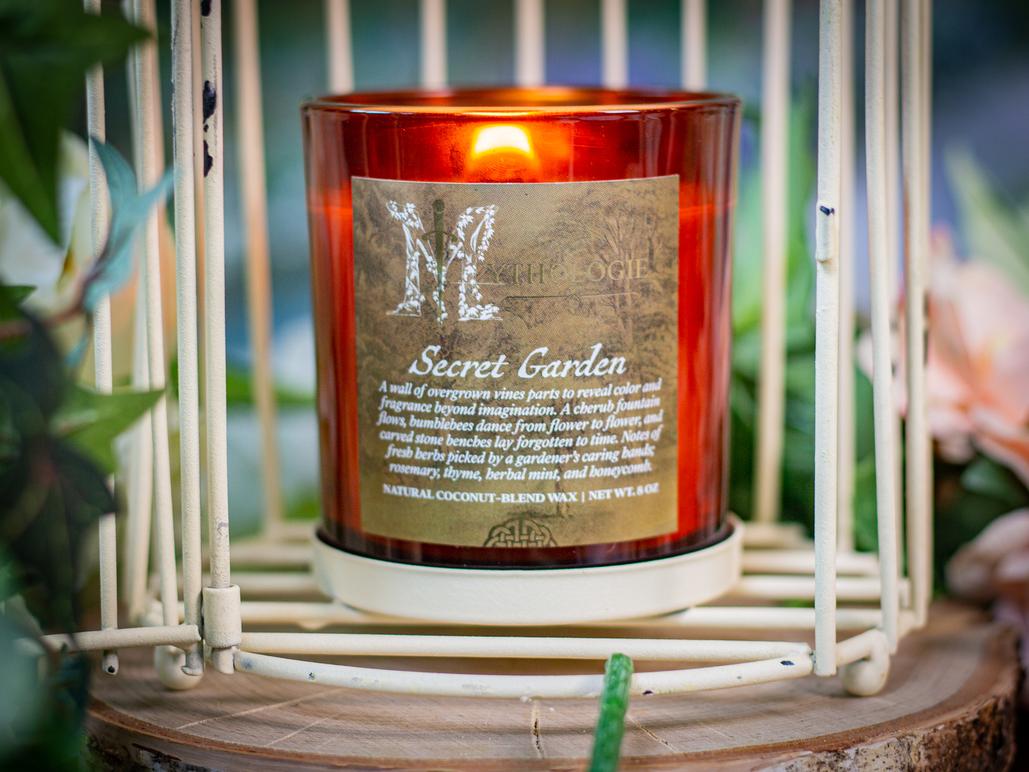 SECRET GARDEN
Notes of fresh herbs picked by a gardener's caring hands; rosemary, thyme, and herbal mint with a slice of honeycomb.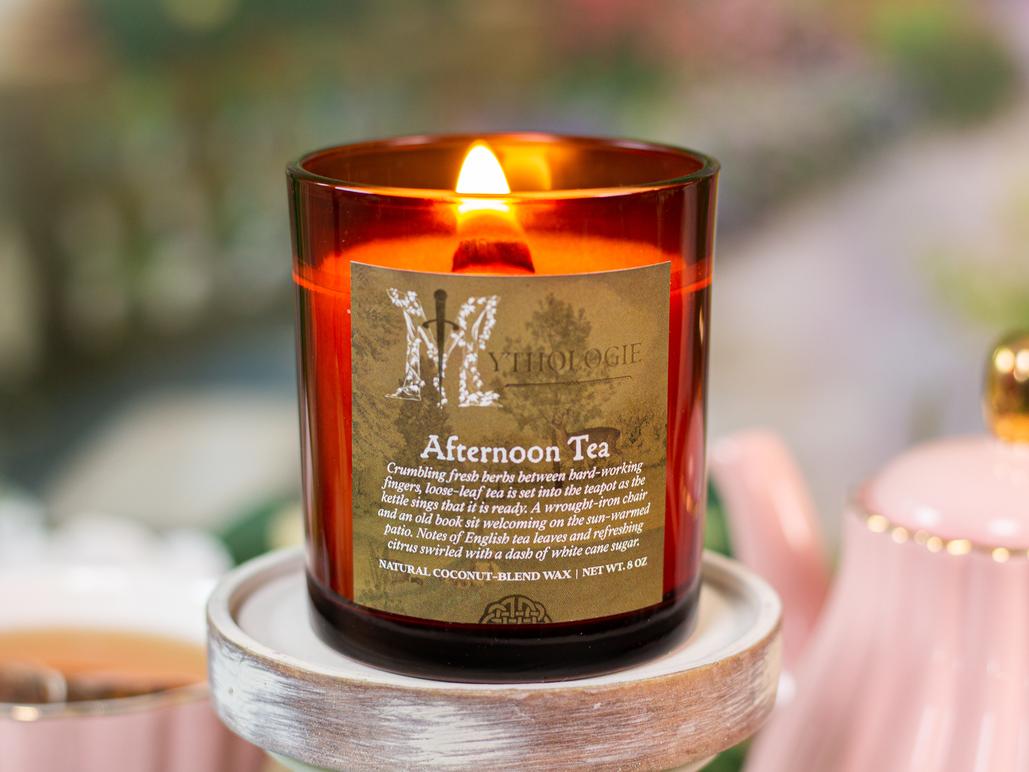 AFTERNOON TEA
Notes of English tea leaves and refreshing citrus swirled with a dash of white cane sugar.