At the core of Mythologie is EXPERIENCE. Our candles are not just plain or common scents, they are carefully developed and designed in order to capture an atmosphere, a memory, or a faraway place. Our goal is to fully immerse you into the game you're playing, the book you're reading, the movie you're watching, or the mood you want to be feeling!

From the moment you open your box and feast your eyes on our beautiful packaging, to the first sniff of the cold candle, to the lighting of your candle for the first time... When you inhale the aroma of a Mythologie Candles candle, you are indulging in a unique experience that transports you to another time...or perhaps even another world.

Our candles are perfect for enhancing those regular moments of life, and that's why we love to pair them with books, movies, games, and events for an even more immersive experience. Our Signature Deluxe vessels that feature crackling wooden wicks are like having a mini fireplace add to the multi-sensory experience.

So let us take you on a journey, and show you how and where to create the most magical experience for yourself with our delicious candles!
But first...light your favorite Mythologie Candle to get in the mood!
Daybreak in the Candle Land
Your alarm goes off... Another day to conquer. To get energized for the tasks ahead of you – whether it's office work, house work, or home work – you have the perfect mood-boosting companion in the energizing peppermint stick of Fjord Snow Queen, or the evergreen forest of The Yule Tree.
Or maybe your morning calls for the orangey delight of Enchanted Grove or Double Breakfast (because when was first breakfast ever enough)!
Next, let's set a scene of exploring deep woods on an idyllic summer day. Put on the Celtic Folklore playlist, created by our founder and Celtic metal artist, LEAH, for the Summer 2020 Collection.

Celtic Folklore Spotify Playlist
Feeling creative and inspired? Light The Alchemist to delve into that potion...I mean, project... that you've been eyeing. The earthy mix of patchouli, sandalwood, vetiver, cinnamon, cedarwood, and amber will incite all kinds of creativity. Or perhaps you're more in the mood for the forbidden books and worn pages of The Tudor House Library.
Deep in the recesses of ancient wooden shelves, secret tomes and carefully copied memorandums are waiting for you to discover them. Can you smell the amber, clove, and musky vanilla of this nearly-forgotten room?  
One of my personal favorites – and many of our Candle Fam's as well – Book of Kells will take you not just to the faraway British Isles, but also to a long-ago time, when hooded monks inscribed and painted delicate pages of illuminated manuscripts. The faded ink and slight hint of a once-dried lavendar stalk remain behind, a testament to the painstaking dedication of long-ago artists.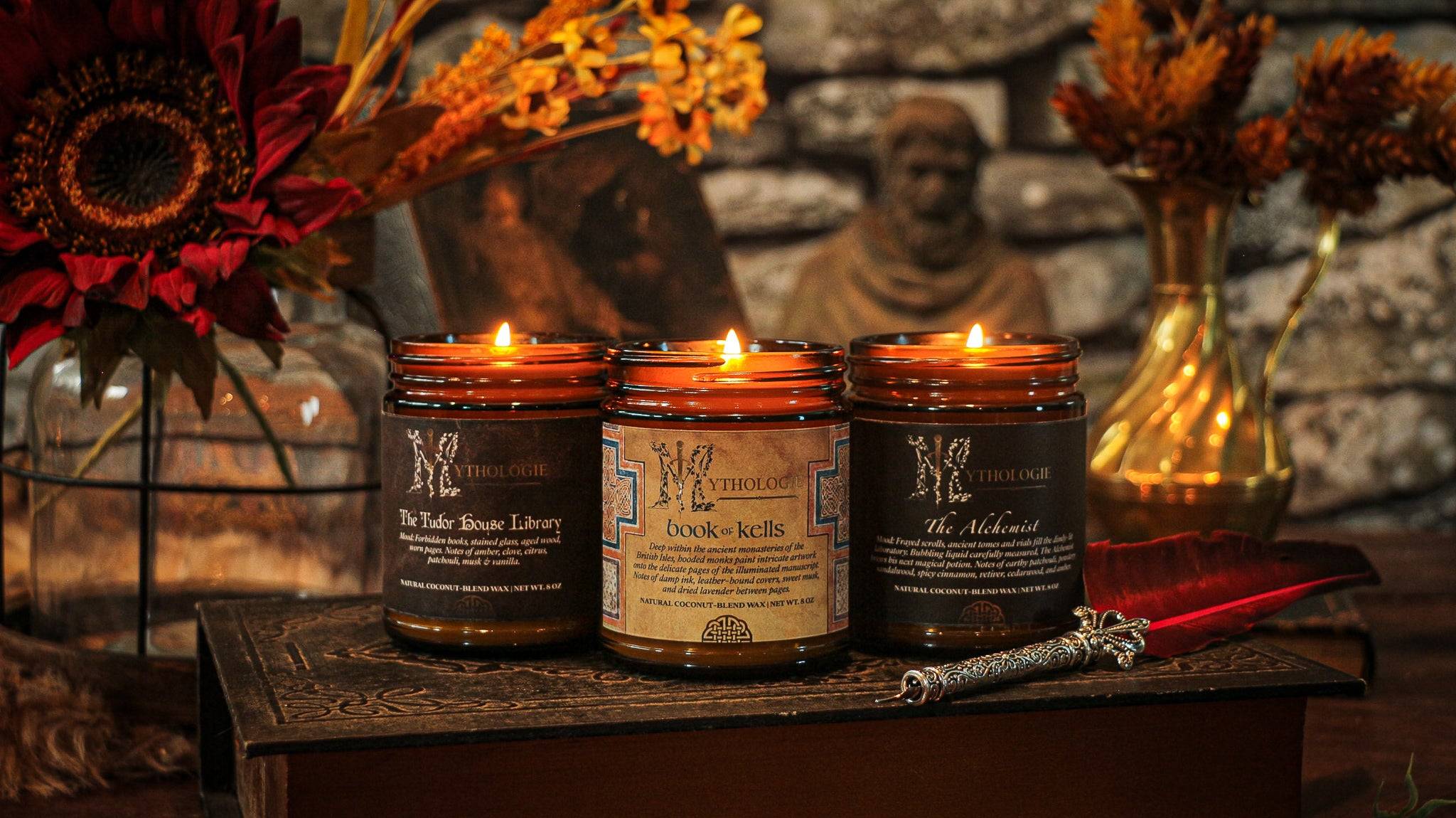 I gave all of my kids' teachers a Book of Kells as a gift, and there were squeals. Another of our elves gave her librarians The Tudor House Library. They were even more excited to learn they were phthlate-free, clean-burning, always natural candles!
My Yuletide houseguests were enchanted with Gothic Cathedral, which I had burning in the cavern known as The Loo (Water Closet, Restroom, so many words for "the bathroom"). It's rich notes of incense smoke billowing from an ornate thuriber fill the space so well, much like it would in the stone marvels of ancient engineers far ahead of their time.
The guest bedroom had The Dullahan lit, just to give them the "welcome, but don't stay too long" vibes with its threat of mayhem and madness brought by a headless horseman! (Just kidding!) But by far the one that brings out memories of our beloved grandma and her homemade peppermint bark is definitely Fjord Snow Queen which is only matched by Braided Sweetbread!
Which one is your favorite?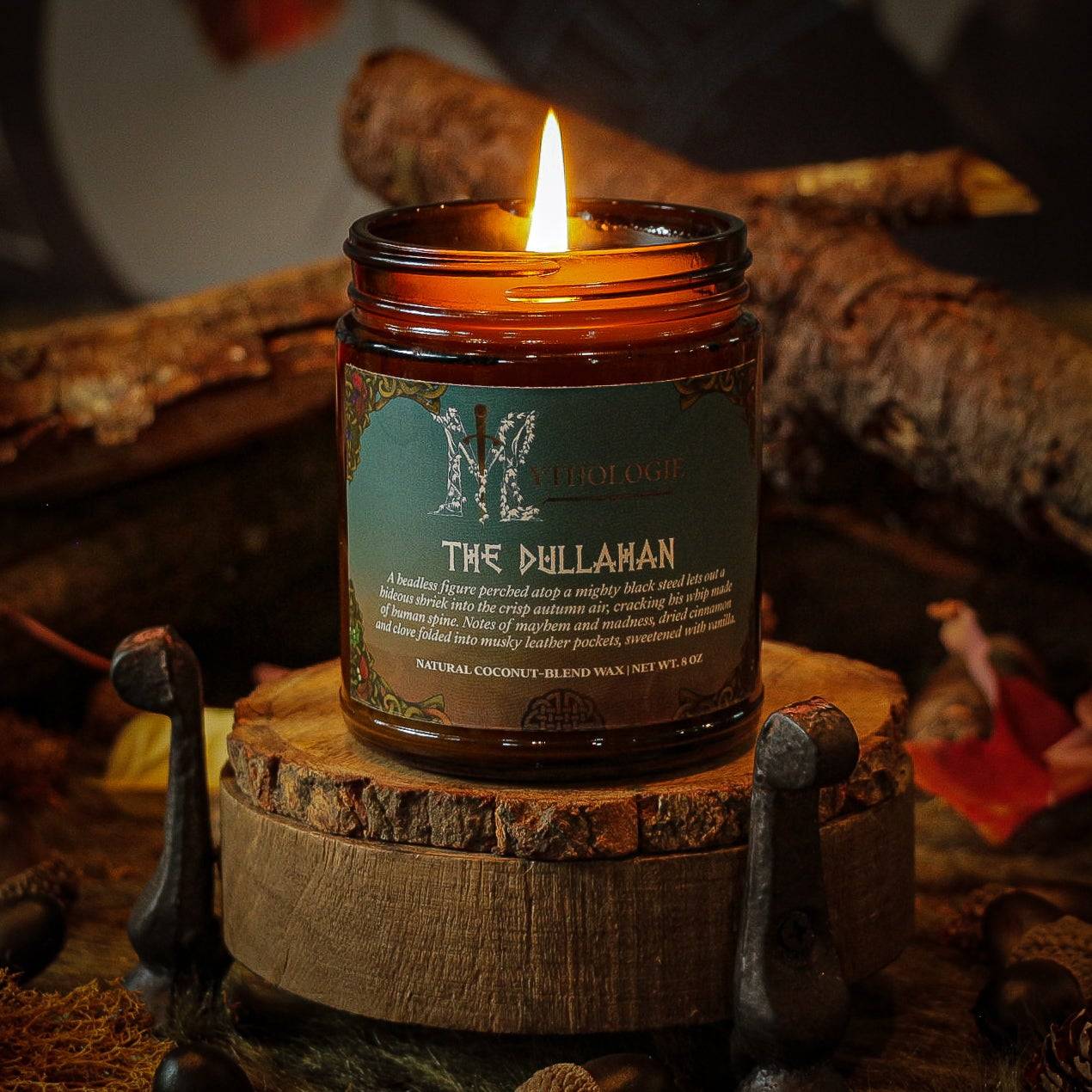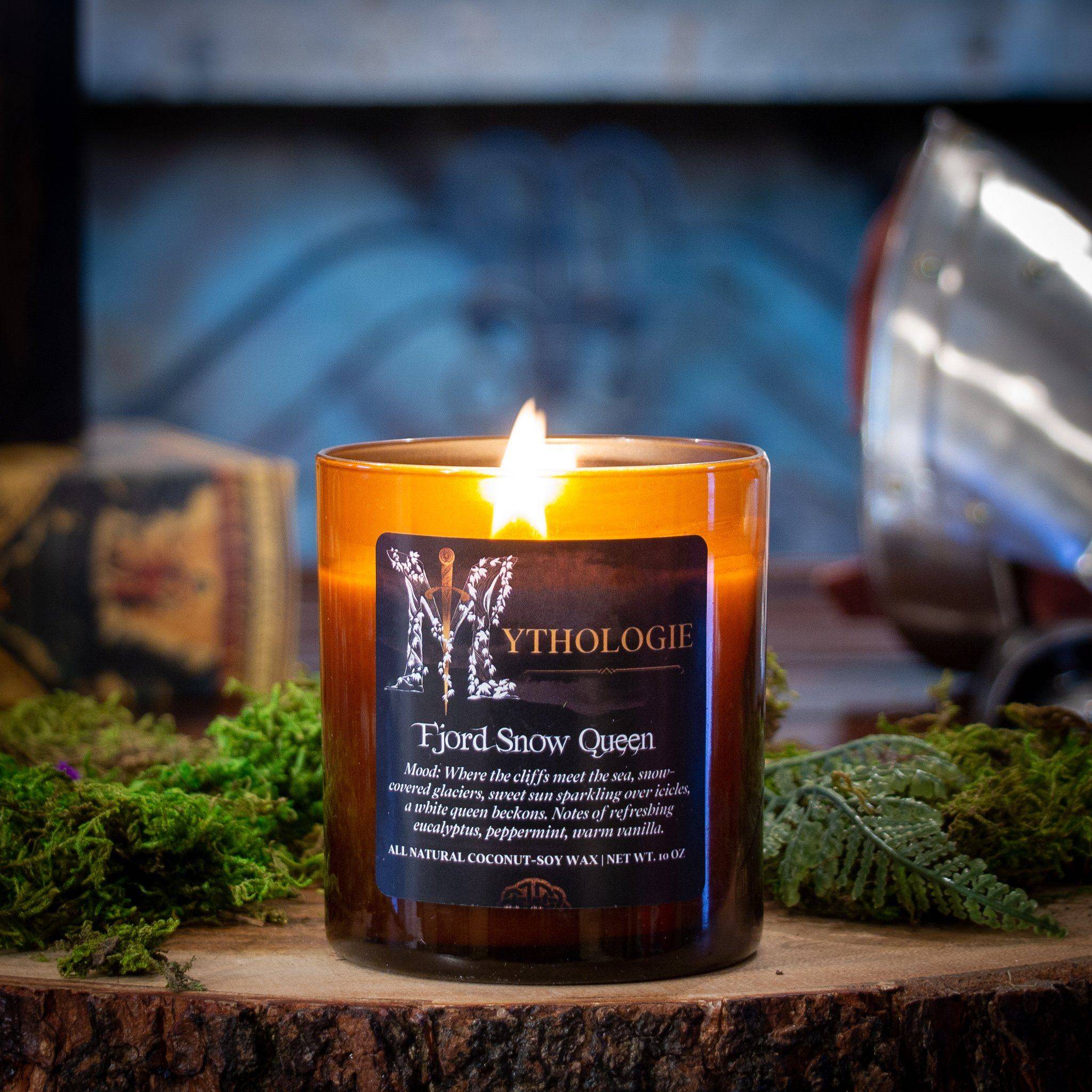 Have you heard about our newest collection?
I personally cannot wait to enjoy this new mini-collection: Camelot! It will be the perfect collection when I watch or read about King Arthur with my sons! Are you on the list for the secret link yet?
Perhaps your day has not gone so well.... It's time to light Tea with a Faun or A Very Old Friend to cheer you up. You're not alone. Take heart, Adventurer, for tomorrow is another day. Perhaps it would do to absorb some courage into your bones with The Ranger.
The war-beaten leather, earth & leaves, aged bourbon with notes of citrus, clove, cinnamon, and sweet vanilla will enthrall your senses as you are instantly transported to the ancient woodlands of another realm! This candle also sets the perfect atmosphere for reading your favorite fantasy book or setting up your latest RPG campaign as you game with friends.
And this one is also available as a Roll-On Fragrance!
Who loves it?
Anyone?
But it can be so much better with Samhain Harvest or The Selkie burning! Laundry wishes it could smell this good! Bearded Tree or King of the Wood Elves are also great picks for housework, with their earthy spices and oakmoss or fresh herbs and cashmere woods.
My living room, sadly, is lacking in natural light as it is shaded by a porch outside the front windows. But that's okay, because between Fae of the Forest and Northern Lights, I have brought the outside inside! Northern Lights' smoky sandalwood with a dusting of cracked pepper is seriously one of my all-time favorites!
Cave Troll. All the way. I have a basement office, so it's fitting. Also, after 3 Zoom meetings in one day, we all need to channel a little troglodyte!
But I will come out of it, and give myself a little pep talk and mood improvement with Stonehenge at Dusk, which calms me down for bedtime like none other. Except one: The Jarl's Chamber. I won't say it makes me think of a sexy hunk of Norseman manliness waiting on me in a warm fireside pile of furs... or did I just do that? Can anyone resist musky cedarwood, warming orange, and sweet spices?? I think not...nor do I want to resist.
Keeping this PG, we move on....
Your Castle, Your Rules...

Hate the smell of cooking meat? Chase it away with the strength of Wizard's Pipe Weed with it's rich tobacco leaf and cherry vanilla manliness; or Gaelic Feast may be more your mood, with its notes of tankards smashing together in toasts to butter and bacon.
Playing DnD? Bearded Tree for forests; Cave Troll for dungeons; Selkie for sea battles; Bree's Spice Market for markets, Dwarven Forge....
Or perhaps you're on a LOTR binge? You know the drill....there's a candle for every moment, every mood, every activity!
Share YOUR thoughts in the comments below (or join our amazing Candle Fam on Facebook) and join the conversation!
---